Nonverbal Communication Through Visual Storytelling of Leaving Home Animated Films
Keywords:
visual storytelling, animated film, nonverbal communication, visual language, leaving home
Abstract
This study aims to describe visual storytelling in the animated film Leaving Home as a nonverbal communication medium that provides education to the audience. The power of nonverbal communication as a form of visual storytelling in the animated film Leaving Home is the researcher's motive to examine how a nonverbal animation can be interpreted universally. The nonverbal communication of the animated film Leaving Home embodies writing into moving images. An animator must have the ability to visual storytelling to make the imagination in telling stories (synopsis-text) into scripts (visual-written). An animator, also an animation film creator, must understand the rules of scriptwriting to communicate the message implied in his work. An excellent visual understanding will help an animator visualize the picture's language into an exciting story. The technique of conveying visual storytelling stories in animation sometimes finds obstacles in understanding the story due to improper use of visual language. This research uses qualitative methods to uncover the phenomenon of nonverbal communication through visual storytelling in the animated film Leaving Home to explain in more detail. The results showed that nonverbal communication is omnipresent, including nonverbal aspects of each communicative action. In the interactions seen in the story of the animated film Leaving Home, all its nonverbal channels come into play. This study also represents the imagination visualized in animated films as more hyperbolic. After conducting a study of nonverbal visual storytelling communication in the animated film Leaving Home, it can be concluded that films with animation techniques can be presented with visual storytelling packaged in an artistic visual language. So visual storytelling can be a literacy animation technique in conveying information and opening up opportunities for animation creators to communicate nonverbally to the audience.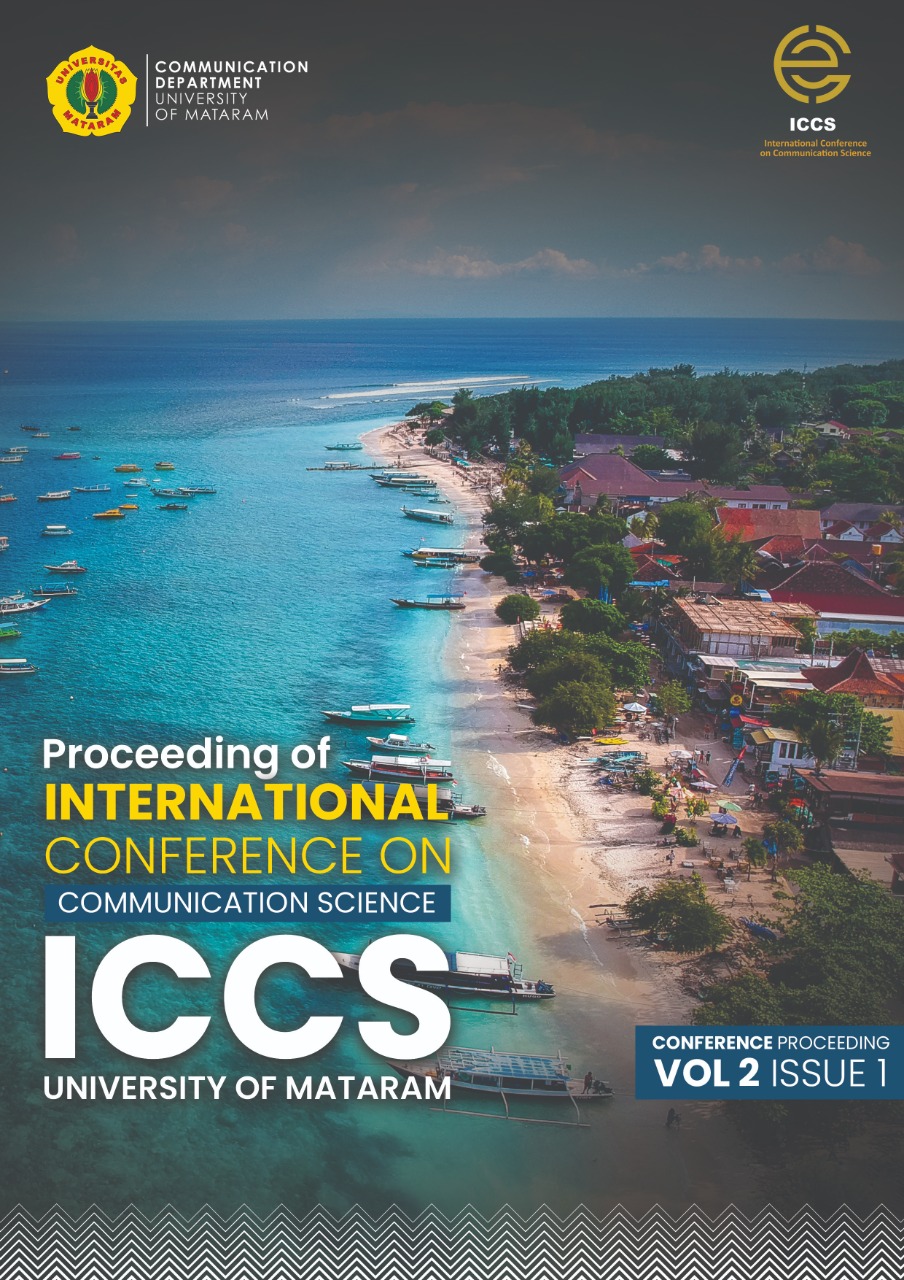 Downloads
Section
JOURNALISM, ICT AND DIGITAL MEDIA
License
Copyright (c) 2022 Proceedings Of International Conference On Communication Science
This work is licensed under a Creative Commons Attribution 4.0 International License.