EDUCATION-BASED MARKETING COMMUNICATION STRATEGY
Keywords:
Marketing Communication, Education, Innovation Diffusion, Healthy Food
Abstract
This study discusses the diffusion of innovation in the field of marketing, where the strategy used is an education-based marketing communication strategy. The education-based marketing communication strategy carried out by Green Smoothies in educating consumers regarding healthy food also has the ultimate goal of selling products and creating awareness of the importance of healthy food for the community. The purpose of this study was to determine the diffusion of Green Smoothie Factory's marketing innovations by using educational strategies in attracting buying interest and educating consumers about healthy food. This study uses the theory of diffusion of innovation from Everret Rogers. The method used is descriptive qualitative. The data collection technique that the author uses in this research is observation, interviews and documentation. While the data analysis technique that the author uses is the Miles and Hubermand Results model, and data analysis activities, namely data reduction, display data, and conclusion drawing/verification. This study explains that the education-based marketing communication strategy carried out by Green Smoothies Pekanbaru in educating the public, among others, with electronic word of mouth (e-WOM), personal selling, and social media marketing is able to attract consumer buying interest in Pekanbaru City. Of course, in the messages conveyed in the marketing communication activities, persuasive educative messages are conveyed in the hope that it will create awareness for the public to apply healthy food patterns and maintain consumer loyalty to Green Smoothies Factory Pekanbaru.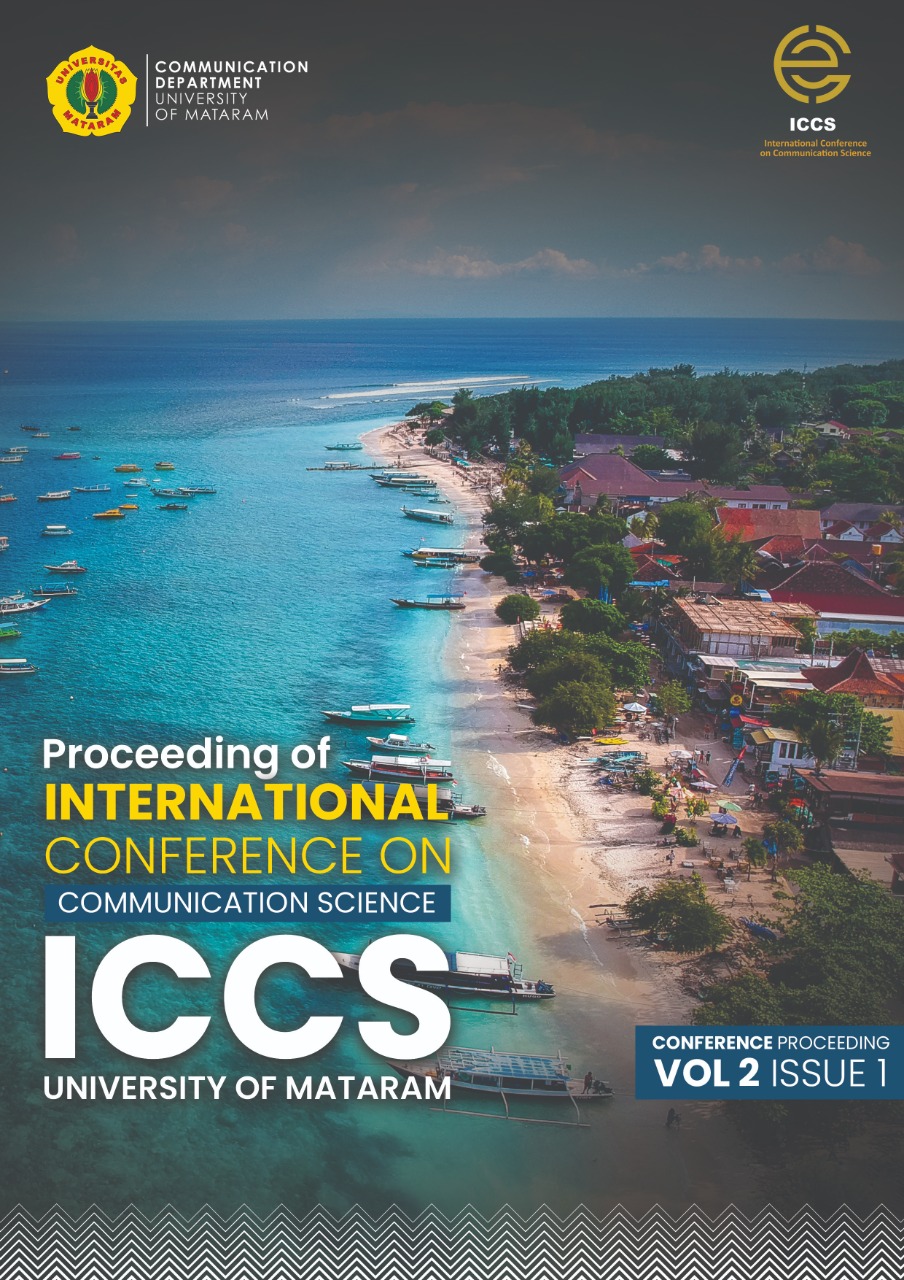 Downloads
Section
TOURISM AND MARKETING COMMUNICATION
License
Copyright (c) 2022 Proceedings Of International Conference On Communication Science
This work is licensed under a Creative Commons Attribution 4.0 International License.