Digital Skill: Optimizing the Utilization of Information Technology by Pesantren University in Alumni Tracking Activities
Keywords:
digital skill, technology adoption, Pesantren, information systems
Abstract
Digital skill is the ability to discover, evaluate, use, share and create content using digital devices. The implementation of alumni tracing based on website is a form of implementing digital skills in educational communication. This research was conducted to determine the implementation of a tracer study at Universitas Darussalam (UNIDA) Gontor as a boarding school-based university by optimizing information technology according to design standards and methodologies set by the Directorate General of Belmawa Ristekdikti RI. This study uses a qualitative case study approach because the researcher wants to dig deeper into the phenomenon of optimizing information technology in Pesantren in carrying out alumni tracking. Collecting data through interviews and observations with the manager of the tracer study at the university level and the person in charge of the tracer study of the study program. The data analysis technique was carried out based on the theory of Milles and Huberman which consisted of data reduction, data presentation and drawing conclusions. Source and method triangulation was used as a technique for measuring the validity of the data in this study. The results showed that the implementation of the tracer study at Darussalam Gontor University had optimized the use of information technology in the form of a google form. In addition, a website-based alumni tracking system is currently being developed. This study uses the Theory of Planned Behavior as a research framework. With regard to technology adoption, there are 3 things that are extracted from the research subjects, namely abilities, knowledge, and resources owned by the implementer of the UNIDA Gontor tracer study, 3) the resources have been well prepared for the adjustment to the standards and methodology of the tracer study set by the Directorate General of Belmawa Ristekdikti. The recommendation given by the researcher is that there is a need to increase skills and knowledge for optimizing the use of a website-based alumni tracking system and providing appropriate resources.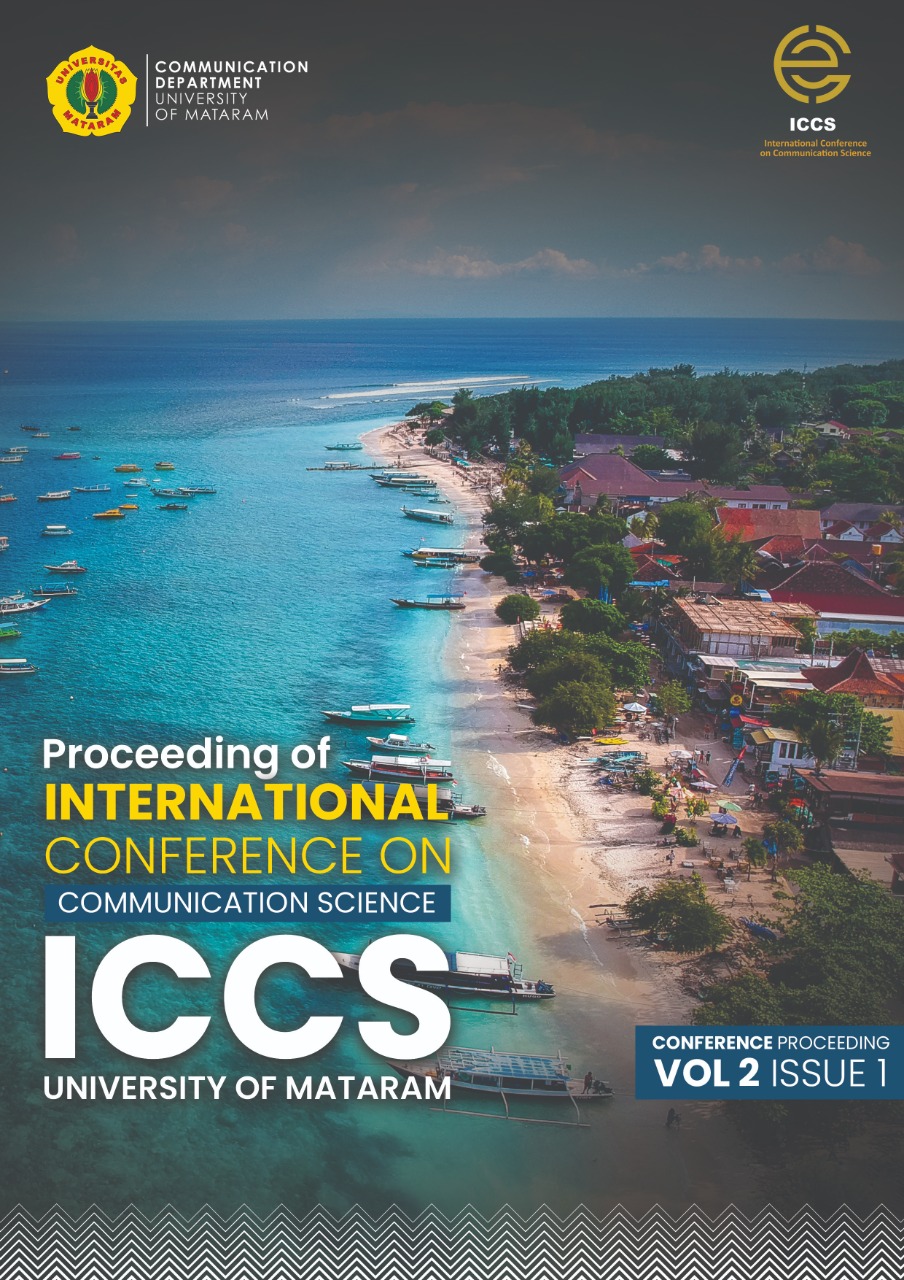 Downloads
Section
JOURNALISM, ICT AND DIGITAL MEDIA
License
Copyright (c) 2022 Proceedings Of International Conference On Communication Science
This work is licensed under a Creative Commons Attribution 4.0 International License.