Awareness of Earthquake Disaster Information by Teenagers in Pagar Alam City
Keywords:
Awareness; Teenager; Earthquake; Pagar Alam.
Abstract
agar Alam is a disaster-prone area because this area has a volcano that can be active at any time. Conditions and information about the activities of Mount Dempo are very important for the entire community to know as a form of anticipation if an earthquake and eruption occur. The media is a part of the process of disseminating disaster-related information. However, it turns out that not all people in Pagar Alam City have concerned know this. So in the process of disaster mitigation experiencing difficulties. This research was conducted by distributing google forms to teenagers in Pagar Alam City, namely high school/vocational high school students. The goal is to find out if they have the initiative to find out about disaster information in their area. And categorize what media are the references in obtaining news about the disaster. With the uses and gratification theory as well as a disaster mitigation approach, the results obtained are that most of the youth in Pagar Alam know that they live in disaster-prone areas. Facebook is the most common reference in providing information about disasters that occur and they have enough initiative to seek further information about disasters, especially earthquakes. The Pagar Alam City Regional Disaster Management Agency (BPBD) as the party responsible for disaster management has been widely known by the people of Pagar Alam City, only those disaster mitigation activities that should be part of their duties are not felt by the majority of the community.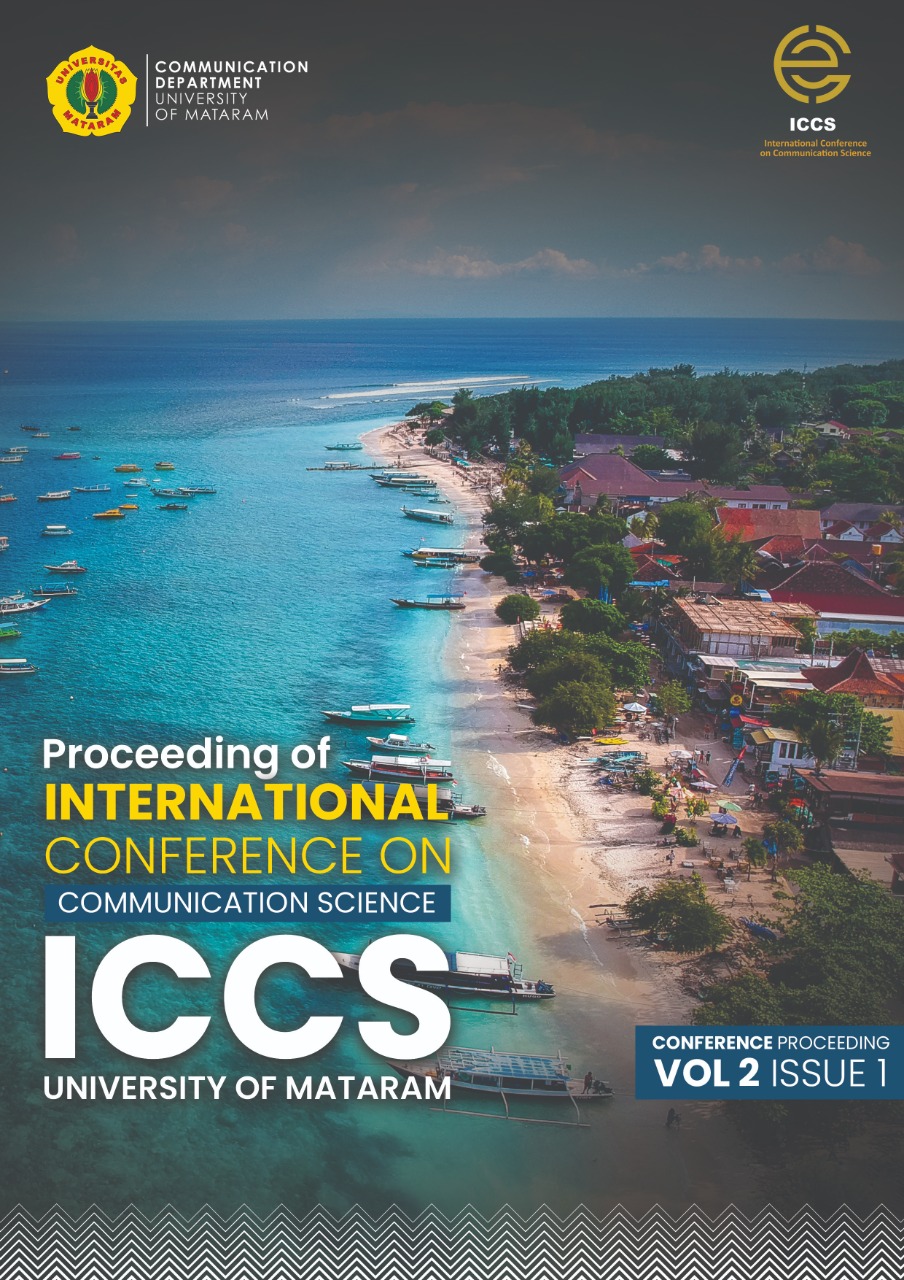 Downloads
Section
ENVIRONMENTAL AND DISASTER COMMUNICATION
License
Copyright (c) 2022 Proceedings Of International Conference On Communication Science
This work is licensed under a Creative Commons Attribution 4.0 International License.