MYTH AS ENTERTAINMENT ATTRACTION IN KOMODO-LABUAN BAJO ISLAND TOURISM PRODUCT MARKETING COMMUNICATION
Keywords:
Myth, entertainment attraction, tourism attraction, tourism product, marketing communicatio
Abstract
Myth is a flexible form of communication by oral means, which has developed traditionally by word of mouth through stories, which can be an entertainment attraction for tourists. One of them is Komodo Island, Labuan Bajo which is a tourist attraction is Komodo which is included in the 7 wonders of the world (Seven wonders) and a growing myth that Komodo was born from a daughter who has twin sons, namely humans and Komodo stars, who were given the name "Orah." The purpose of this study is the meaning and function of myths that develop into tourist attractions, namely the experience of being close to rare animals that can coexist with humans in Komodo village. Entertainment attractions or entertainment as part of tourism products have the power to attract tourists to visit tourist destinations. A qualitative research approach to analyze the meaning of myths and explain the benefits of myths as entertainment attractions that attract tourists to visit tourist areas. The results of this study are that Komodo is a tourist attraction and an icon on one of the islands in the National Park area, Labuan Bajo. That myth can be used as one of the marketing communication activities for tourism products is still not popular as a promotion, but concentrates more on the tourism products presented. The variety and development of entertainment attractions on the island of Komodo need to be further improved, by considering the process of making tourist purchasing decisions, trends that occur in society and referring to the uniqueness of the tourist destination itself and alternative attractions other than the Komodo dragon. In addition, information for the public about tourist destinations and their products also continues to be improved and published. Another development is the selfie phenomenon, where taking pictures and uploading photos to social media is important as a means of promotion.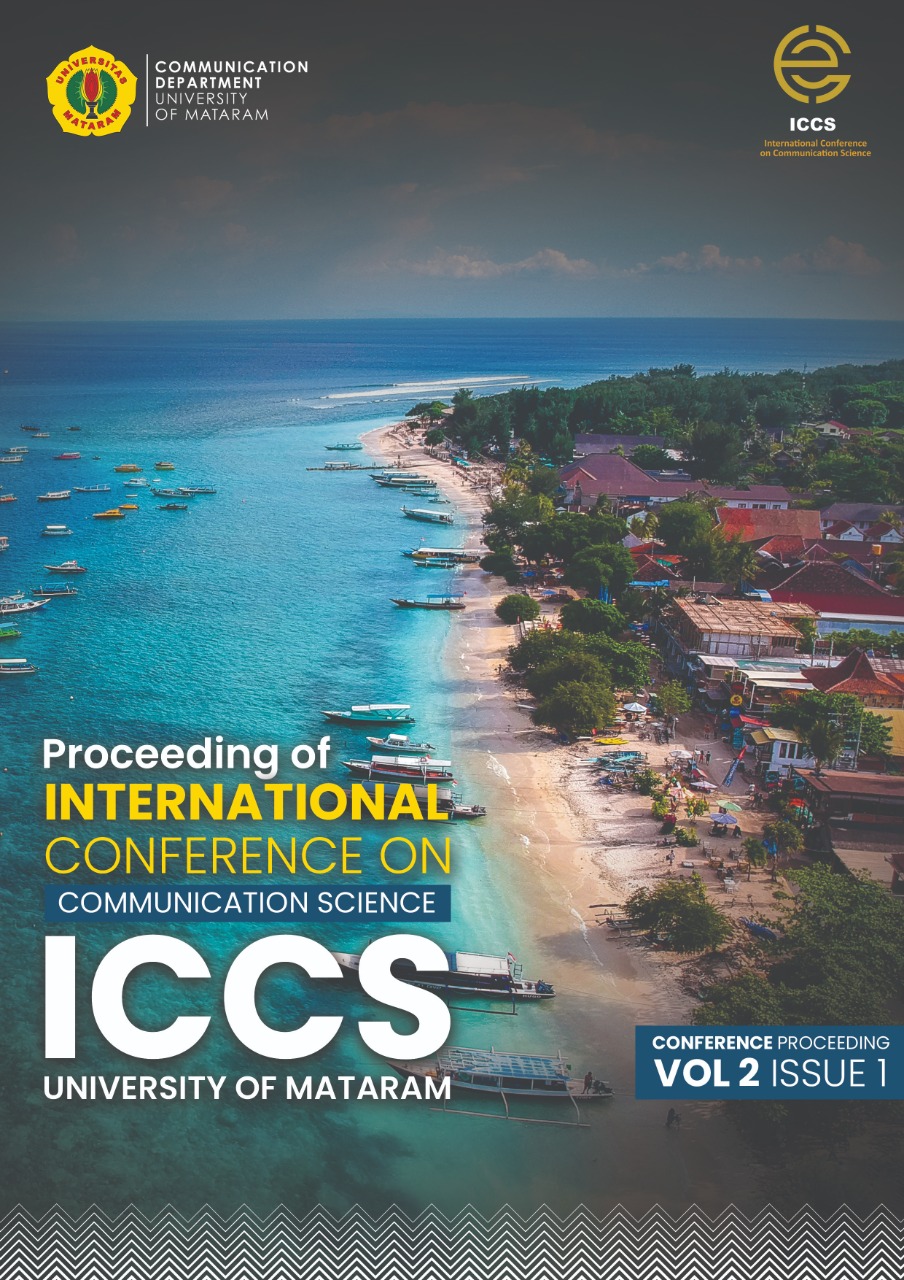 Downloads
Section
TOURISM AND MARKETING COMMUNICATION
License
Copyright (c) 2022 Proceedings Of International Conference On Communication Science
This work is licensed under a Creative Commons Attribution 4.0 International License.