Health Communication Strategy To Support Empowerment Of Housewives In Increasing The Consumption Of Healthy Stainless Foods For Family In Makassar City
Keywords:
Health Communication, Empowerment, Housewife, Healthy Staples
Abstract
Currently, the Indonesian people are experiencing a degradation in their choice of staple food variants, which means that there is a narrowing of choices for the Indonesian people's staple food for rice. This study aims to formulate a health communication strategy through empowering housewives in the city of Makassar to increase the consumption of healthy staple foods, especially from non-rice food ingredients. This research is a qualitative research. The informants are young housewives in Makassar City who were selected by purposive sampling. Primary data collection was carried out by in-depth interviews and observations by exploring the social context of the existence of rice as a staple food for the informants, which would then become the material for an effective communication model in order to promote non-rice food ingredients. Data analysis was carried out in four main stages, namely context search, problem diagnosis activities, evaluation, and formulation of strategies for policies related to health communication that have an impact on food security. The results showed that young housewives thought the main staple food was rice and objected to having to replace it with non-rice staple food. This is because there is a social construct that "hasn't eaten" if you haven't eaten rice. Young housewives know the dangers of consuming excessive rice, but there is no awareness from them to replace the staple food of rice with other staple foods.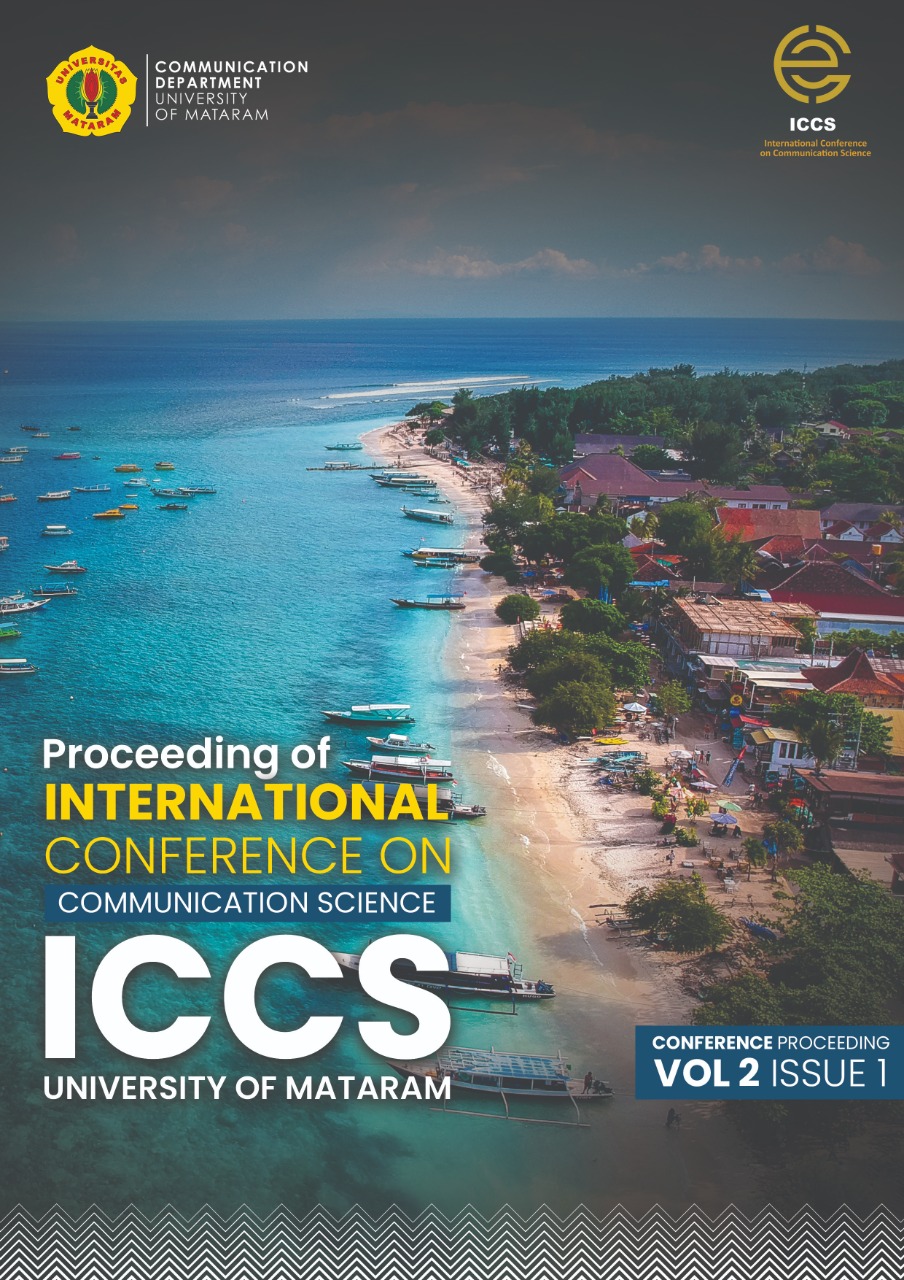 Downloads
Section
HEALTH COMMUNICATION
License
Copyright (c) 2022 Proceedings Of International Conference On Communication Science
This work is licensed under a Creative Commons Attribution 4.0 International License.