Implementation of SAVE Model Marketing in Digital Media: A Study of Kandri Tourism Village During Pandemic Covid-19
Keywords:
tourism village; Desa Kandri; SAVE Model; marketing communication; visual storytelling
Abstract
The purpose of this article is to find out how the marketing communication strategy of Kandri Tourism Village in digital media, which is based on the SAVE (Solutions, Access, Value, and Education) model. The method used in this research is a qualitative method with a descriptive approach. The information was gathered through in-depth interviews with informants and the results of content analysis on Kandri Tourism Village's digital media. Every aspect of SAVE will be identified as a message that will become content in digital media. The results showed that the marketing communication strategy carried out by Kandri Tourism Village was based on the Relationship Marketing model. The use of this model is an adaptation during the COVID-19 pandemic when an approach through product awareness through storytelling content is more applicable and needed than using the personal selling method. Kandri that offers a variety of activities that support the preservation of the local culture, and the government regulation for learning outside the classroom, and almost all programs are carried out outside (outdoor learning/ outing class), making them safe to carry out during and after the pandemic. Visitors experience of doing, making and learning about arts and culture, how to live in village, and SME's product made in Kandri is the selling point. Solutions, values, and education regarding Kandri Tourism Village are packaged into digital content to describe Kandri's potential and become selling points. This digital content can be found on the official website, YouTube and Instagram of Kandri Tourism Village. Kandri`s way of attracting the market is by establishing closeness with customers through the use of social media in the form of visual storytelling content.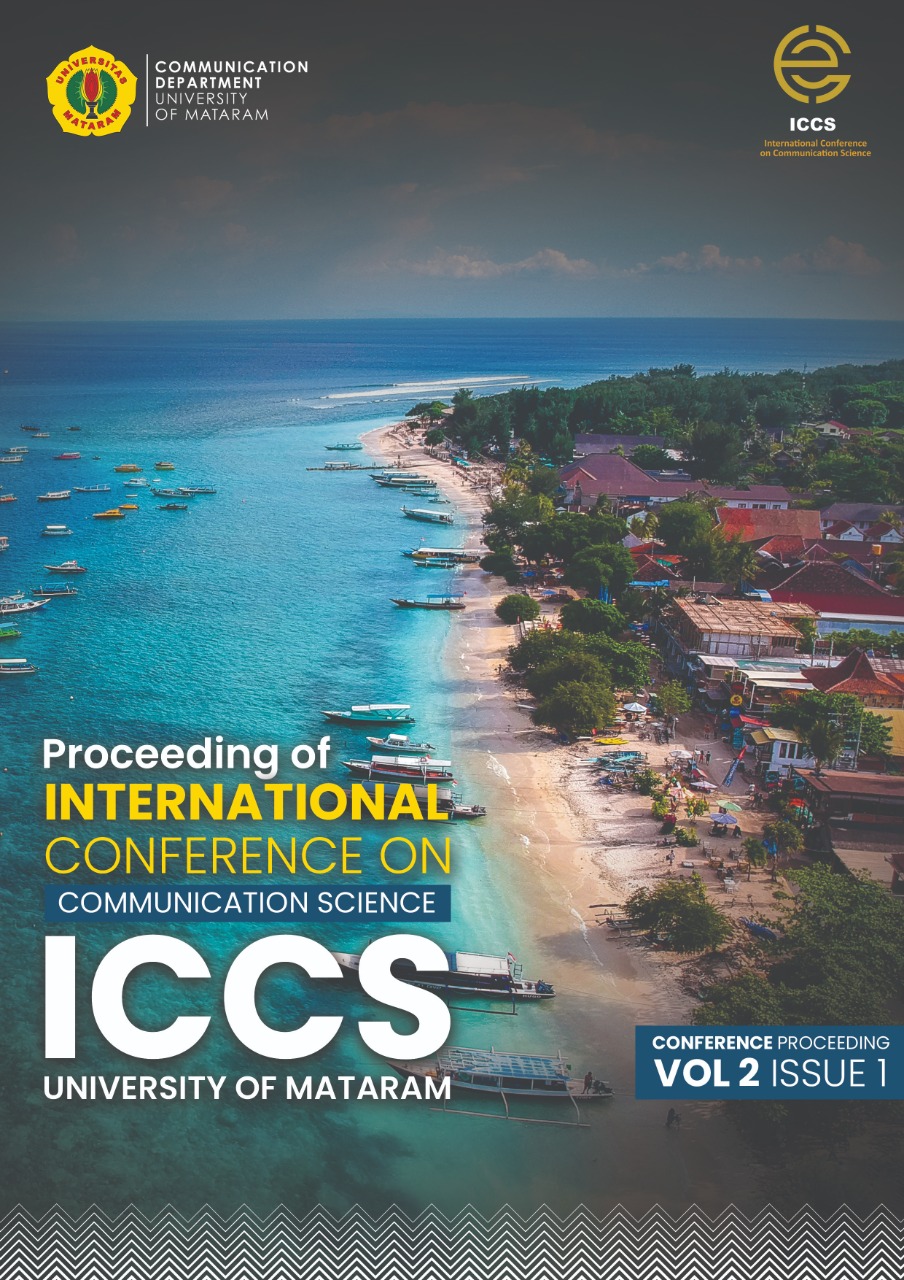 Downloads
Section
TOURISM AND MARKETING COMMUNICATION
License
Copyright (c) 2022 Proceedings Of International Conference On Communication Science
This work is licensed under a Creative Commons Attribution 4.0 International License.