BKKBN Communication Strategy on Elsimil Application as a Media for Stunting Prevention in Indonesia
Keywords:
strategy, communication strategy, socialization, stunting, elsimil
Abstract
Stunting is a national issue that must be resolved because it has an impact on the quality of Indonesia's human resources in the future. Stunting handling efforts are regulated in accordance with the mandate of Indonesia Presidential Regulation Number 72 of 2021 concerning the Acceleration of Stunting Reduction. As a strategy to reduce stunting from upstream, National Population and Family Planning Institution or BKKBN is an institution in charge of controlling and administering family planning released the Elsimil application for pre-marriage and pregnancy, which is a health screening method for bride and groom to be in 3 months before marriage. The purpose of this study is to find out how the Elsimil application is an effort to prevent stunting in terms of planning and implementation. The research method used is a qualitative approach to explain how BKKBN Communication strategy on the Elsimil application as a preventive medium for dealing with stunting problems. With a target of teenagers aged at least 21 years who are not married, it is hoped that this application can help reduce the stunting rate to 14% by 2024. The data sources are interviews and documentation studies. The results of the study show that the Elsimil application is currently still in the introduction (socialization) stage through the assistance of Genre Ambassadors or Generation Planning Community and TPK or Family Assistance Team. The purpose of the Elsimil application is to screen bride and groom to be health conditions before marriage, provide health education with articles. And there is a questionnaire that produces an Elsimil certificate, namely scoring health eligibility before marriage. Later, Elsimil's certificate will be a requirement for marriage at KUA or Office of Religious Affairs and the Ministry of Civil Registry Service, but it is still in the process of being discussed by other several ministries.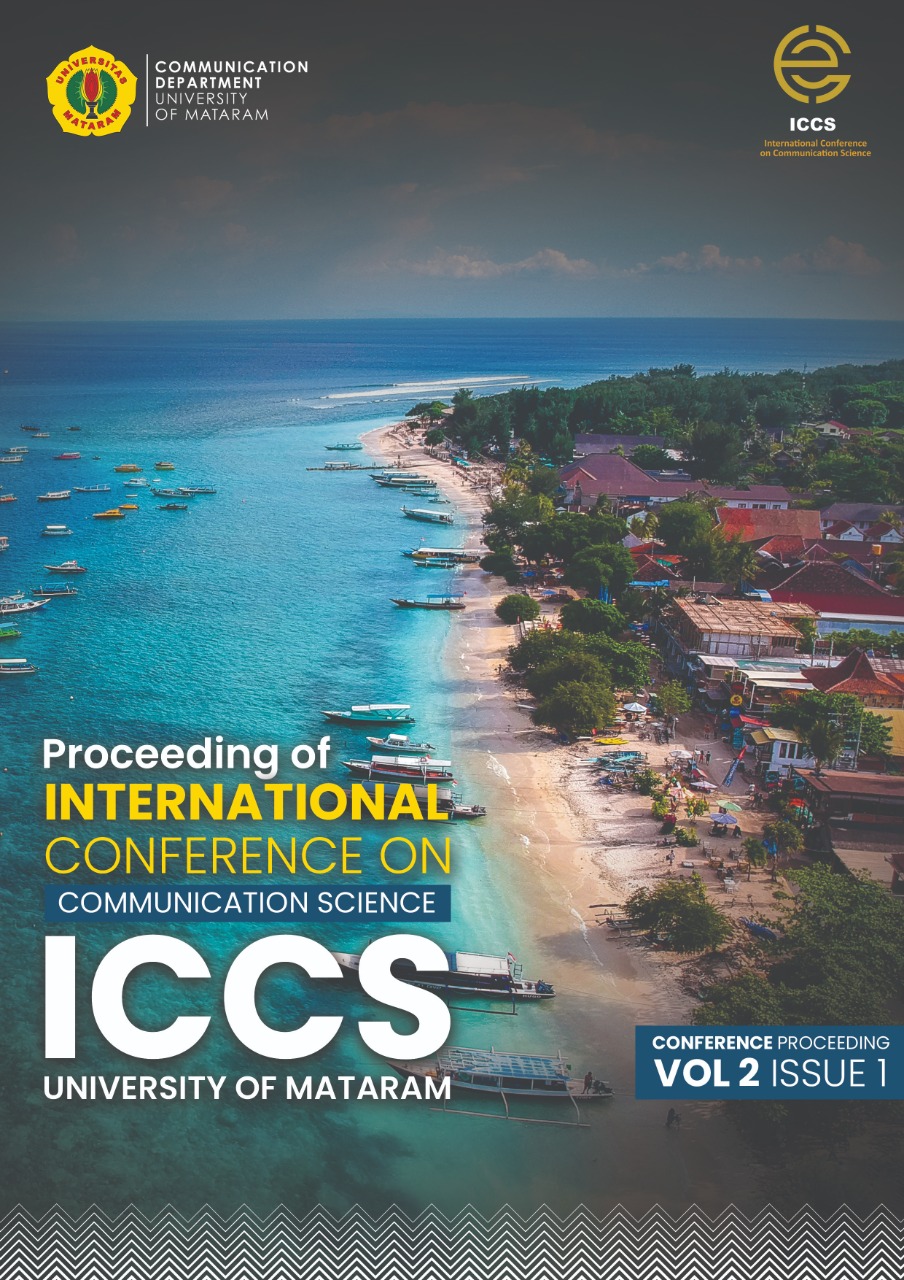 Downloads
Section
HEALTH COMMUNICATION
License
Copyright (c) 2022 Proceedings Of International Conference On Communication Science
This work is licensed under a Creative Commons Attribution 4.0 International License.