Digital Media Literacy during Covid-19 Pandemic Era among Millenials
Keywords:
media literacy, digital literacy, digital media literacy, millennial
Abstract
In information and digital era, people were convenient in gain information from various media, especially online media. But this also bring threat if they don't have the digital media literacy. This study attempt to explore digital media literacy among millennial during Covid-19 pandemic. Covid-19 pandemic indirectly force people to increase their level of digital media literacay by using technology as an impact of Work from Home policy. This study using data collected using existing statistic combined with online survey. Existing statistic used to view the trends related to the study, and online survey were used to gain more personal information about digital media use. Sampling in online survey drawn using quota sampling, to compare any difference from each millennial categories. Using multiple data collection method and several datasets were researcher's attempt to explore this study from multiple perspective, or called triangulation. Results show that Indonesia netizens were fairly digitally literate. They become more familiar with the internet and digital services during the Covid-19 pandemic. Internet penetration also distributed evenly in every region in Indonesia, as an effect of digital transformation and infrastructure development. But to be truly digitally literate and have media literacy, Indonesian netizen need to have both hard skills (ability to access internet and understanding technology) and soft skill (creativity, persuasion, emotional intelligence, collaboration, and adaptability).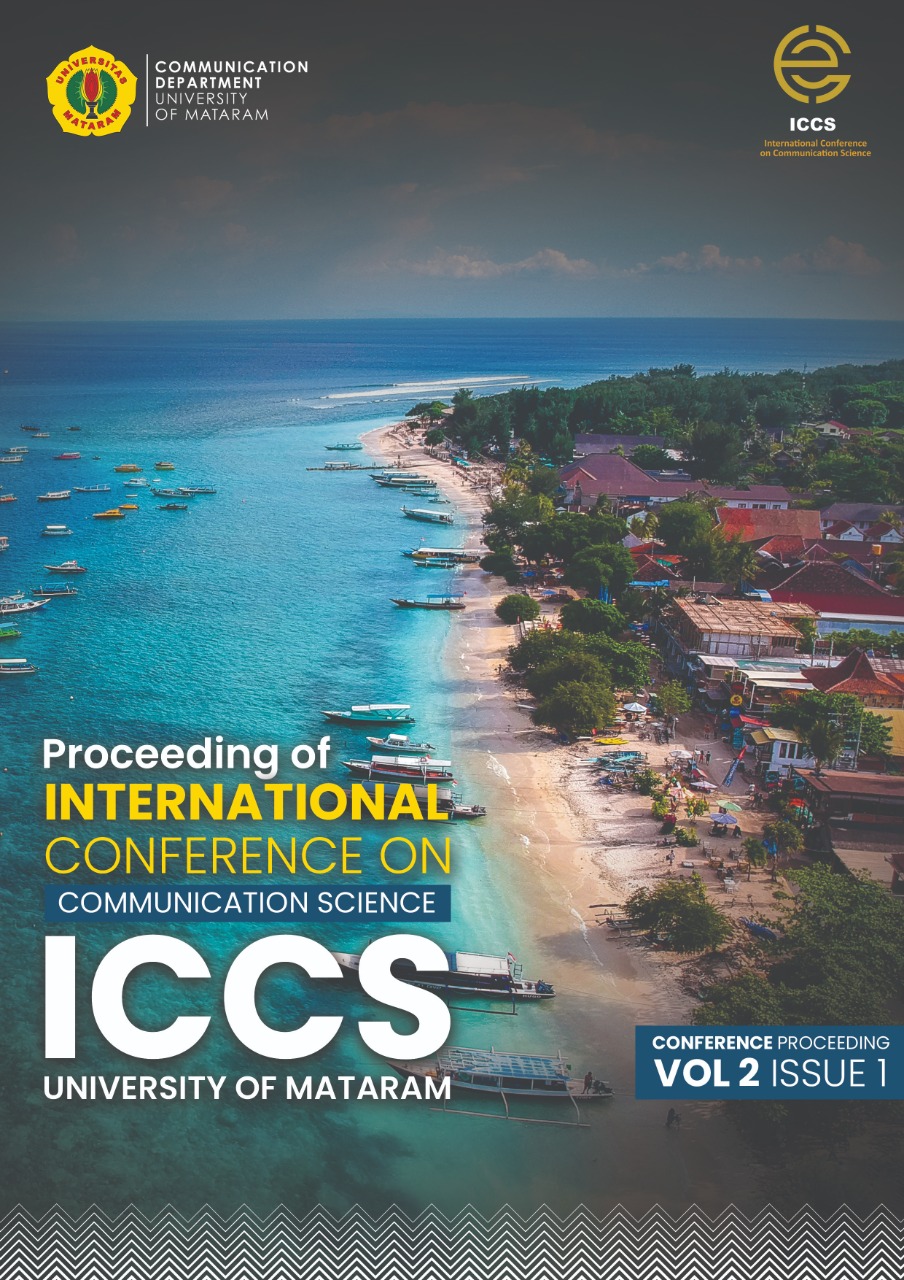 Downloads
Section
JOURNALISM, ICT AND DIGITAL MEDIA
License
Copyright (c) 2022 Proceedings Of International Conference On Communication Science
This work is licensed under a Creative Commons Attribution 4.0 International License.