Negotiated Order in Mut'ah Marriage
Keywords:
mut'ah marriage, negotiated order, symbolic interactionism, marriage.
Abstract
Marriage, as defined by Law No.1/1974, is an inner and outer relationship between a man and a woman with the goal of building a joyful and eternal family (home) based on the One Godhead. However, there are various social phenomena that occur in the society with specific goals that are structured in a marriage process known as mut'ah marriage or contract marriage. In this study, the author attempts to evaluate mut'ah marriage from a sociological standpoint using a social definition paradigm and the perspective of symbolic interactionism, specifically negotiated orders. This research is a library research. As a result, actors face a variety of incentives ranging from the economic to the social which can then cause damage at the stage of the basis of action to the stage of consumption or action. Two forms of negotiation were also found to justify mut'ah marriage, namely the negotiation of the rational dimension and the negotiation of the economic dimension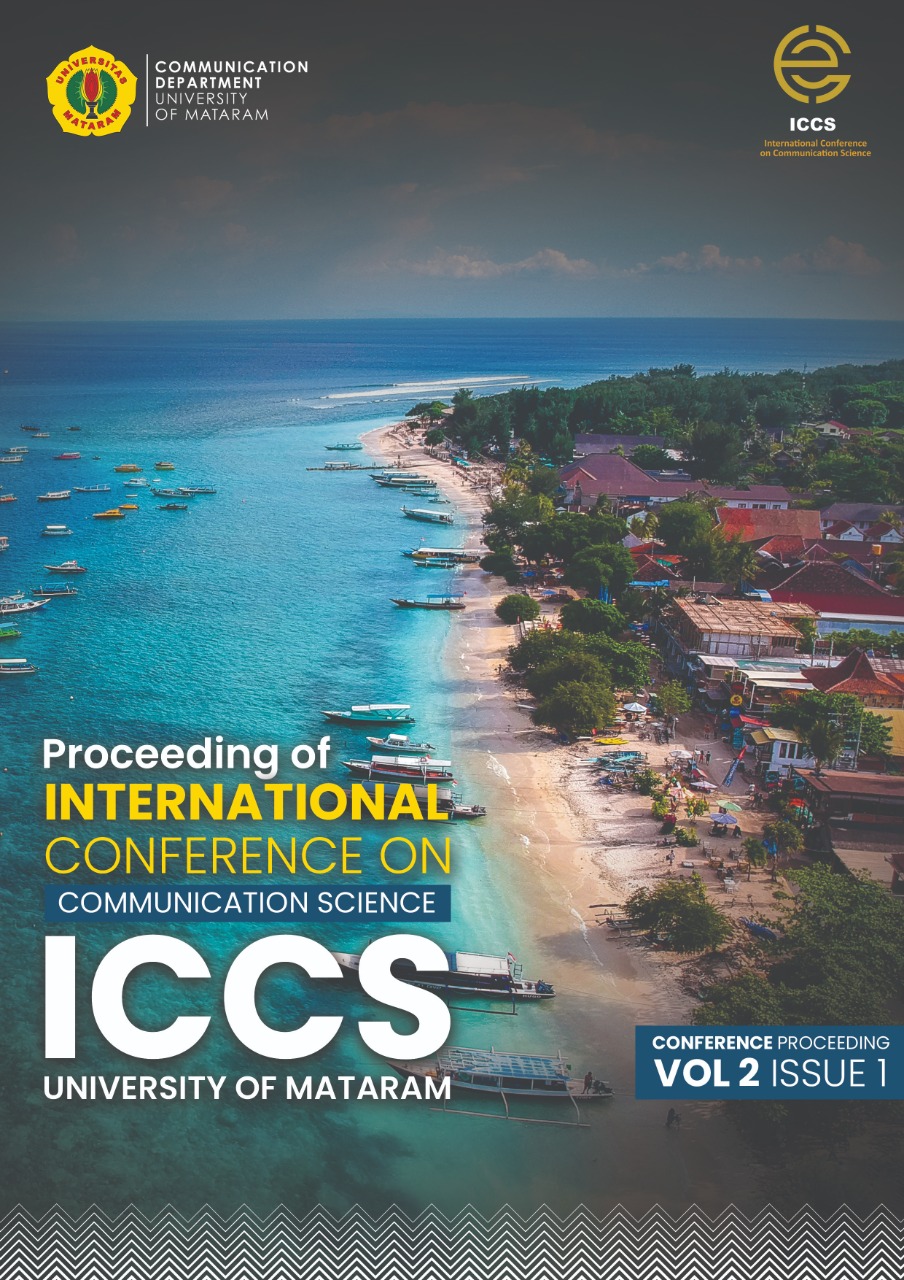 Downloads
Section
CULTURAL STUDIES AND SOCIAL CHANGES
License
Copyright (c) 2022 Proceedings Of International Conference On Communication Science
This work is licensed under a Creative Commons Attribution 4.0 International License.