Adolescent Information and Counseling Center in the Digital Age: Changing or Going Extinct [The Existence of PIK-Remaja at SMA IT Al Irsyad Purwokerto]
Keywords:
teenagers, adolescents, information and counseling center, peer counselling
Abstract
Adolescents are an age group that has been often understood as a group that is in the phase of rebellion, the search for identity, synonymous with delinquency and so on so that it requires special education and supervision both carried out culturally in the family and society and structurally by the state. One form of institutionalization of supervision and education for adolescents is the establishment of an Adolescent Information and Counseling Center (PIK-R) in schools. The problem is that in today's digital era, the existence of PIK-R in schools is fading. The students in the target group are more often looking for information and even conducting "consultations" through various internet-based digital platforms. This research was conducted using qualitative research methods with data collection techniques through observations, documentation and review of literatures. To improve the validity of the data used techniques of triangulation of sources and theories. The results showed that PIK-R SMA IT Purwokerto has begun to transform using digital media. This can be seen from the use of social media such as Facebook, Twitter, Instagram, Youtube, and TikTok as a medium for disseminating information. The information content conveyed by PIK-R is no longer fixated on the TRIAD KRR material or the 8 GenRe substance but has accommodated the issues of adolescents in the digital era such as mental health, toxic productivity and so on. The management of PIK-R carried out by students allows PIK-R to adapt to the needs of today's teenagers, both in terms of content and digital platforms used. The aspect that needs to be improved is to find a solution to increase student interaction and engagement with PIK-R digital accounts, so that PIK-R SMA IT Al Irsyad Purwokerto not only exists physically, but is optimally utilized by all students.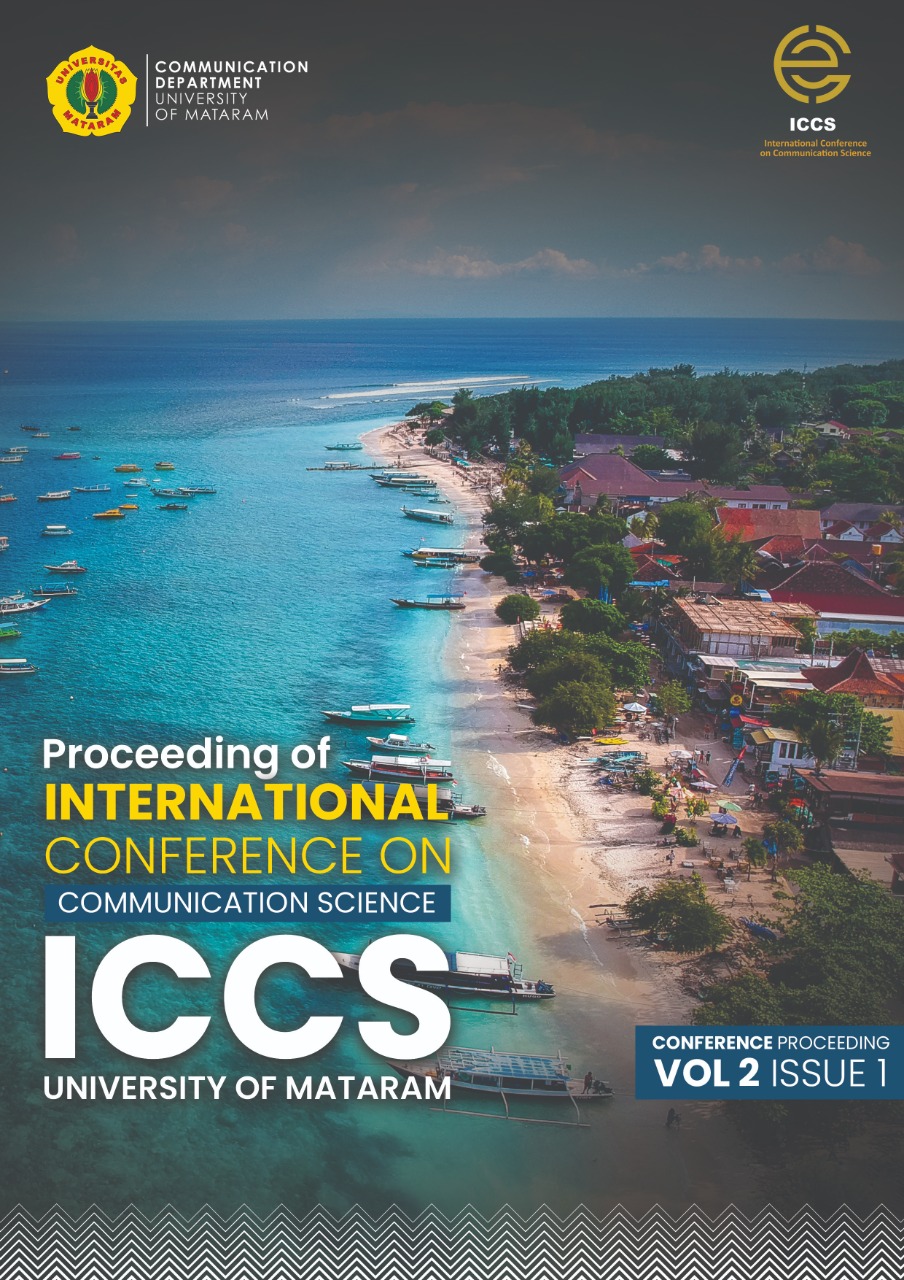 Downloads
Section
HEALTH COMMUNICATION
License
Copyright (c) 2022 Proceedings Of International Conference On Communication Science
This work is licensed under a Creative Commons Attribution 4.0 International License.