Community-Based Development in the Project of Clean Water Networks in West Papua: Comparative Case Study
Keywords:
Community-Based Development, Local Communitiy, Community Development, Case Study
Abstract
Access to clean water is a basic right for the community, but the fulfillment of this basic right is often constrained by difficult geographical conditions. The existence of community development programs through CSR can be an entry point in fulfilling access to clean water, especially in remote locations. This research is a comparative case study between the practice of implementing the CSR Program in providing access to clean water which is carried out by 2 companies located in the same location, namely between company X which is engaged in oil and gas exploration, and company Y which is engaged in oil processing. The study was conducted using a qualitative descriptive method with data collection carried out through in-depth observation by researchers and direct interviews in the period from March to November 2021. As a result, the community-based development approach carried out by company Y was more successful and was able to increase community participation in program management. In addition, community participation is also able to increase the involvement of local communities with their customs in managing the sustainability of the program.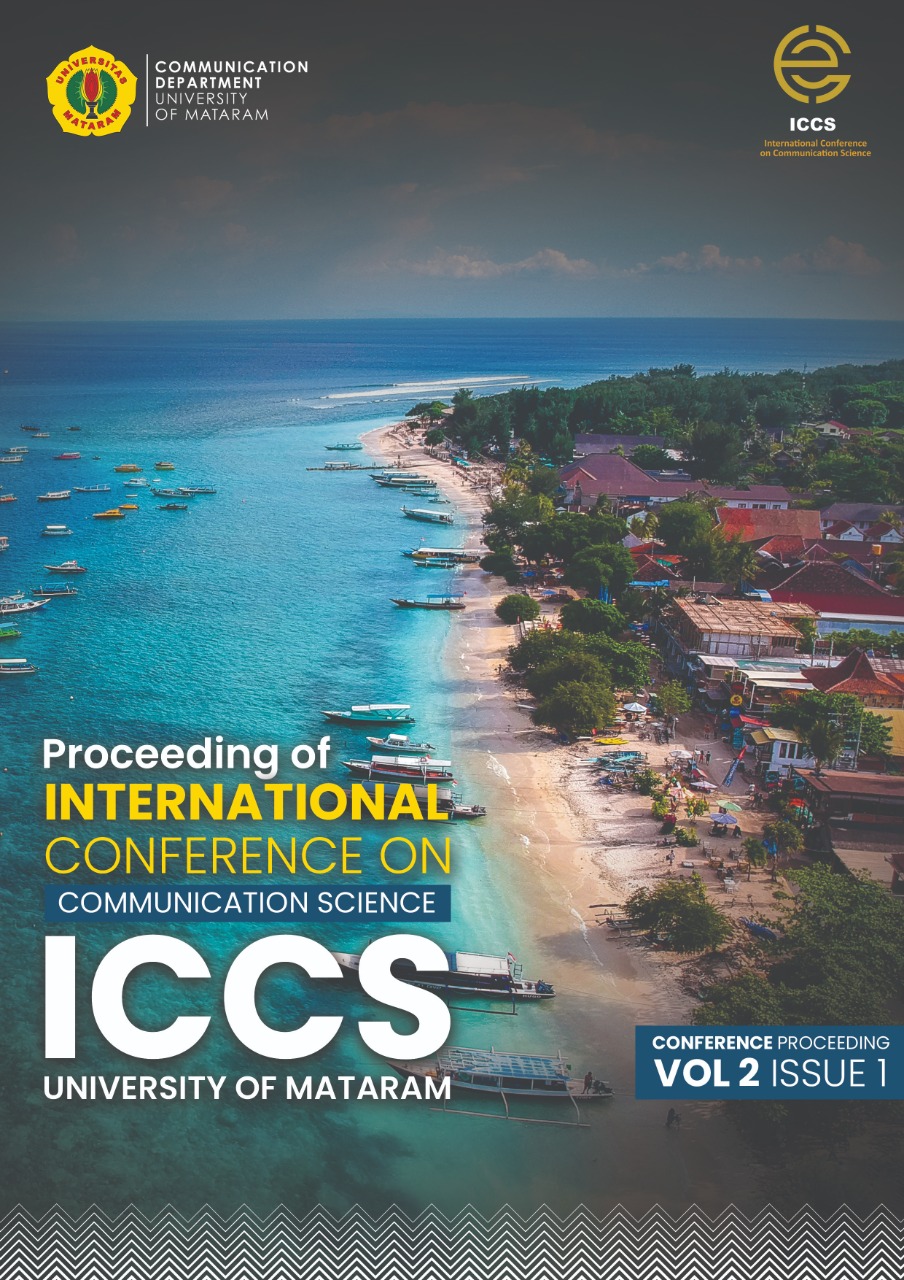 Downloads
Section
COMMUNICATION AND SUSTAINABLE DEVELOPMENT
License
Copyright (c) 2022 Proceedings Of International Conference On Communication Science
This work is licensed under a Creative Commons Attribution 4.0 International License.