Communication Ethics in the World of Digital Media
Keywords:
Ethics, Communication, Digital Media
Abstract
Social media is a medium for interconnecting and because it happens online, people can interact with each other without being restricted by space or time. Social media eliminates human boundaries for social, space and time limits on this social media. People can communicate with each other anytime, anywhere. Indonesian society is in the digital age, and the use  of the Internet as an information and communication technology is inseparable from the aspect of life. Changes in thinking and behavior make it easier for people to use digital technology platforms that provide interactive information. The importance of communication ethics in digital media to control emotions and respect the privacy of others. So speak good and polite words and don't use harsh and Keywords: Ethics, Communication, Digital Mediaprovocative pornography or Sarah's words.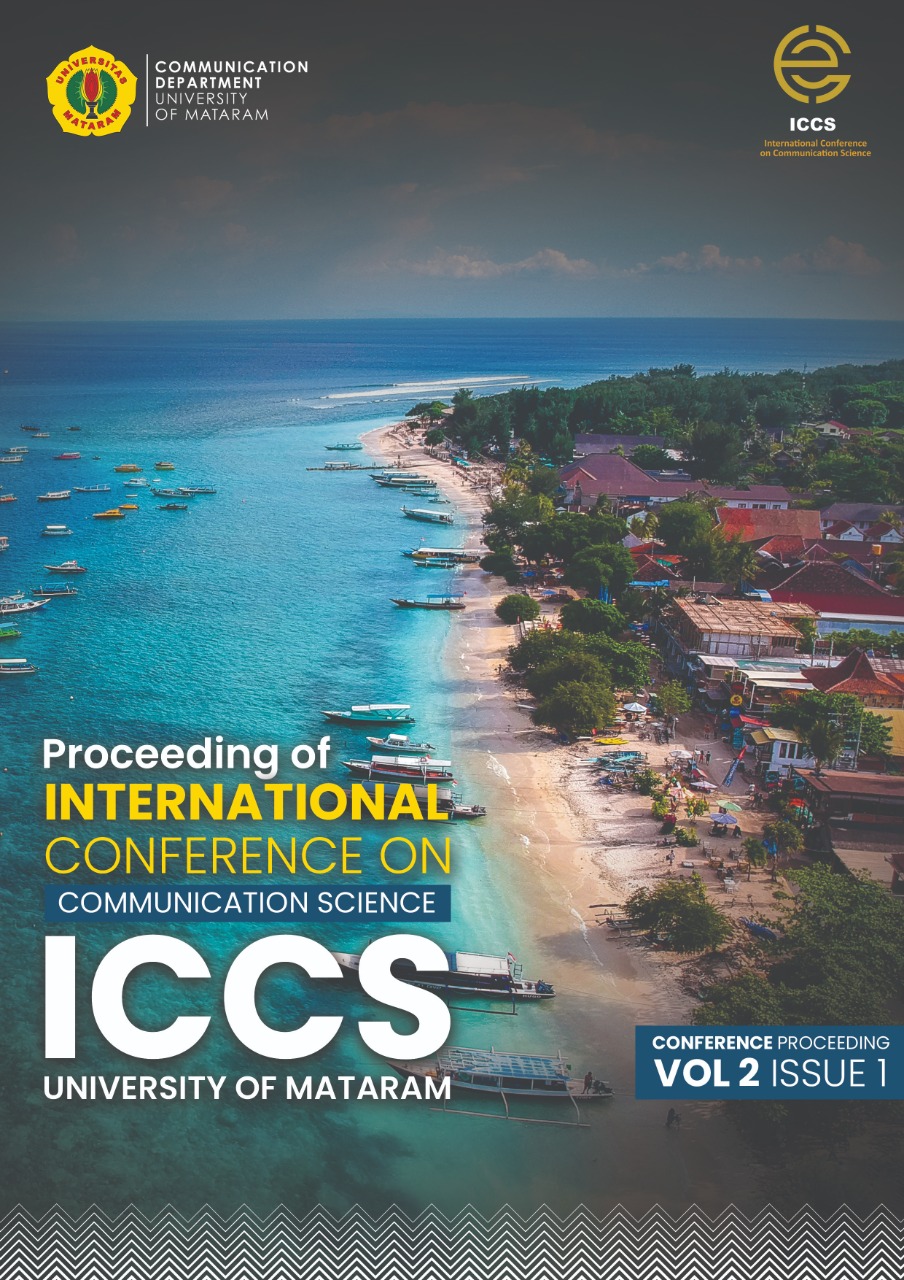 Downloads
Section
JOURNALISM, ICT AND DIGITAL MEDIA
License
Copyright (c) 2022 Proceedings Of International Conference On Communication Science
This work is licensed under a Creative Commons Attribution 4.0 International License.