Content Analysis of Instagram Account @kratonjogja as a Digital Marketing Media for Tourism During the Covid-19 Pandemic
Keywords:
Kraton Yogyakarta; Digital; Marketing Communication; Instagram; Content Marketing
Abstract
Social media cannot be said to be passive. Its development requires many parties to adapt to it. Again, Instagram users are used for the purpose of disseminating agency goals. During the COVID-19 pandemic, social media seems to be the king of all efforts and efforts to disseminate information, especially in the tourism sector. From 2020 to 2022, all tourism lines that rely on tourist arrivals as their main income have experienced difficulties because they were forced to close access to help prevent the spread of COVID-19. This article would like to invite you to see how the @kratonjogja account, as part of Karton Jogja, which is one of the mainstay destinations in the City of Yogyakarta, utilizes the Instagram feature. Using the quantitative content analysis method, this paper dissects the @kratonjogja account with Neal Schaffer's content marketing matrix. As a result, it turns out that the content released by @kratonjogja during the COVID-19 pandemic has only reached the realm of education, but has not yet reached the realm of convincing. With this result, it can be illustrated that the account issued has only touched the realm of informing but has not yet bound its audience to come to @kratonjogja.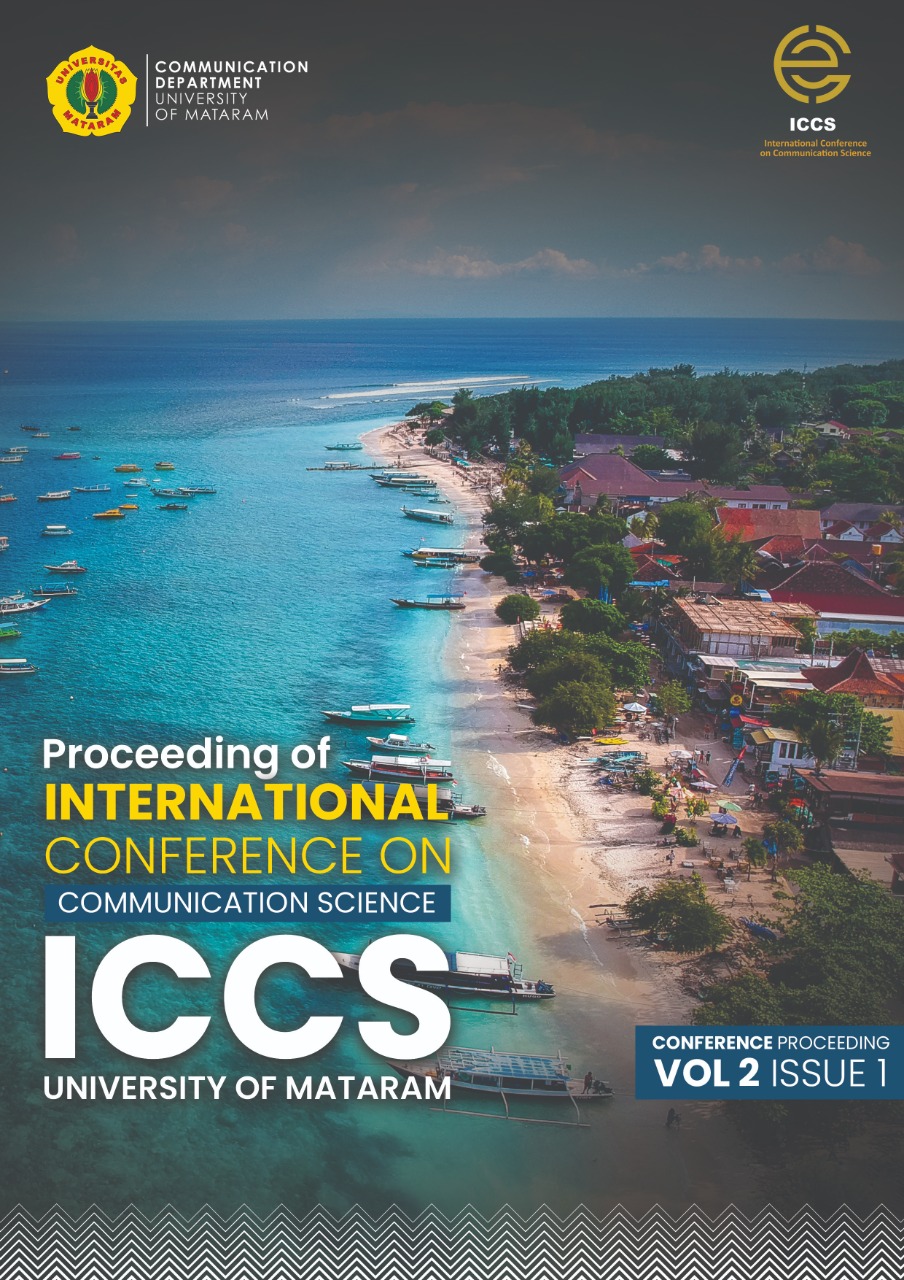 Downloads
Section
TOURISM AND MARKETING COMMUNICATION
License
Copyright (c) 2022 Proceedings Of International Conference On Communication Science
This work is licensed under a Creative Commons Attribution 4.0 International License.