ACEH GOVERNMENT POLITICAL COMMUNICATION IN THE PROCESS OF DETERMINING OFFICER (Pj) GOVERNOR, REGENT AND MAYOR 2022 (Reflecting on the history of post-Tsunami Aceh Political communication)
Keywords:
Political Communication, Aceh Government, Acting (Pj), General Election
Abstract
Reflecting on the history of Aceh's political communication in ensuring peace stability and sustainable development, 2022, as the beginning of the political year, the 2024 General Election stage is also a new milestone in the dynamics of Aceh's political communication. Considering that the legal, legal and democratic leadership elections will only be held in 2024. Maintaining the stability of the regional government in the midst of the complexity of the problems, including in preparation for the implementation of the grand celebration of democracy is both a challenge and an opportunity. One of them is filling the acting head of the region by involving the process of regional and national political communication. Moreover, the tenure of almost three years. In July 2022, Aceh has 10 regional heads whose terms of service have ended. The transition of government in addition to filling vacancies, of course, is to maintain the stability of the running of the government which ensures the sustainability of regional and national development until a definitive regional head is elected. This research is important and interesting to understand the political communication process of the Aceh government in determining the official (Pj) based on the history of Aceh's political communication. This study focuses on reflecting on the history of post-peace Aceh political communication into lessons learned in the application of political communication in the process of determining officials (Pj). This research is a literature review, observations and interviews of characters. The research data was examined qualitatively descriptively. The results of the study are that understanding the history of the dynamics of Aceh's political communication can foster effective contemporary political communication for the Aceh government and stakeholders in the process of determining the acting (Pj) Governor, including Regents and Mayors. Political communication is applied directly or indirectly. Directly, the Aceh government conducts executive and legislative political communication both at the central and regional levels, recommends candidates to the Ministry of Home Affairs, and carries out political communication efforts with the President. Meanwhile, indirectly by involving all elements, among others; Universities, Ulama, Non-Governmental Organizations and mass media. An incumbent (Pj) who is expected in general, who has integrity, credibility, capacity, capability, understands Aceh's local wisdom.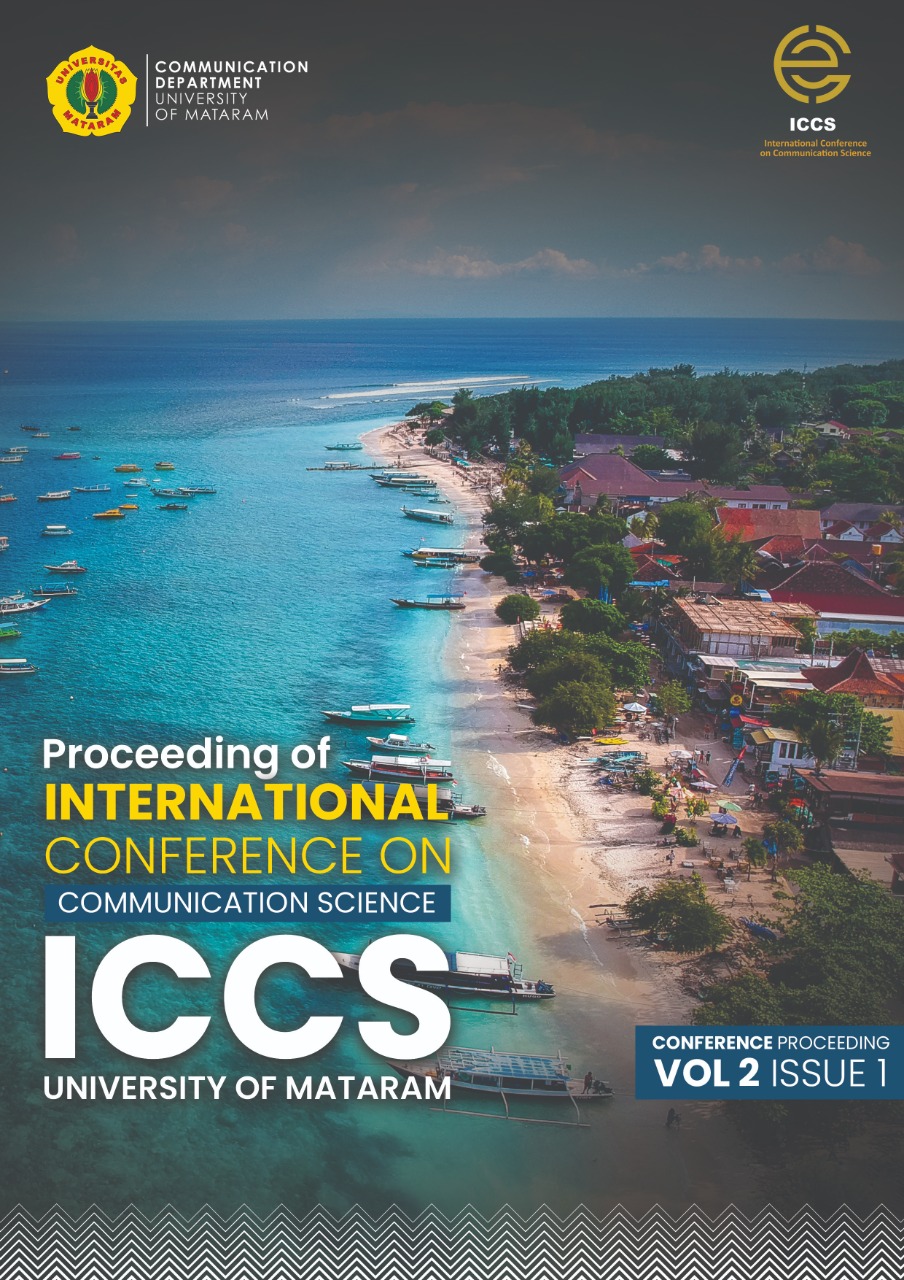 Downloads
Section
POLITICAL COMMUNICATION
License
Copyright (c) 2022 Proceedings Of International Conference On Communication Science
This work is licensed under a Creative Commons Attribution 4.0 International License.