The New Face of Malioboro Street Vendors: an Analysis of Instagram @terasmalioboro_2 as a Marketing Communication Medium
Keywords:
Marketing Communication; Tourism; Instagram; Teras Malioboro
Abstract
Teras Malioboro 2 needs to conduct various marketing communication efforts as a new location for street vendors in the Malioboro area. The low number of visitors to Teras Malioboro 2, as well as complaints from several traders who are empty of buyers, increasingly show the urgency of the marketing communication efforts of Teras Malioboro 2, one of which uses Instagram as a medium. Therefore, this study aims to analyze the use of Instagram social media as a marketing communication medium for Teras Malioboro 2. The method used in this study is qualitative content analysis with data sources in the form of documents and literature studies. The results show that Teras Malioboro 2 utilizes the Instagram account @terasmalioboro_2 as a marketing medium through features on Instagram such as photos, videos/reels, captions, and hashtags. Furthermore, the application of marketing mix such as product, price, place and promotion (4P) was also found in the use of the Instagram account. With the emergence of all 4P elements in the Teras Malioboro 2 Instagram post, it can be concluded that Malioboro 2 Terrace is using Instagram quite well as a means of marketing Teras Malioboro 2. However, there are still several things that need to be improved as input for Teras Malioboro regarding using Instagram as marketing communication media.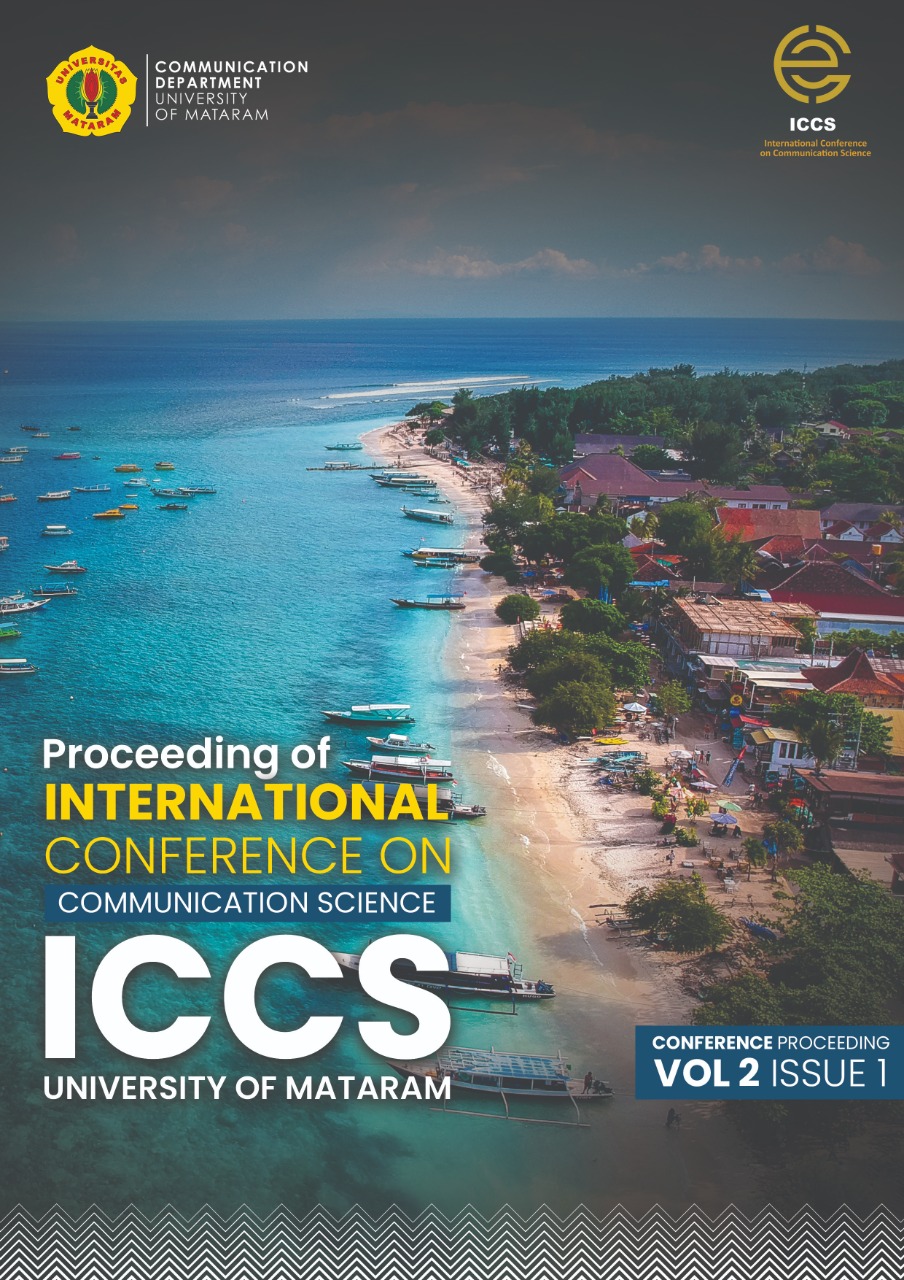 Downloads
Section
TOURISM AND MARKETING COMMUNICATION
License
Copyright (c) 2022 Proceedings Of International Conference On Communication Science
This work is licensed under a Creative Commons Attribution 4.0 International License.