Analysis of The Komisi Penyiaran Indonesia's Warnings on Problematic Broadcasting in 2020-2021
Keywords:
broadcast, television, radio, indonesian broadcasting commission, violation
Abstract
This study analyzes the warnings issued by the Indonesian broadcasting commission or Komisi Penyiaran Indonesia (KPI). The research method used in this research is descriptive quantitative. Descriptive method seeks to describe or describe the existing data from the object of the issue of the study. The analysis was carried out on 152 reprimands for problematic television and radio programs from 2020 to 2021. The year of 2020 is when the pandemic start hitting Indonesia. Data collect until 2021 to see what happen to Indonesian broadcasting when the pandemic hit. This research was conducted in 2022, therefore the data on warnings in 2022 were not analyzed. The results showed that the programs that received reprimands were not only local, but also international. The types of problematic broadcast programs include infotainment programs, news, soap operas, advertisements, variety shows, reality shows, talk shows, films, tv films, religion, sports and advertorials. The most warnings were given to infotainment and news programs, each with a total of 24 warnings. Next, the soap opera program received 20 warnings and advertisements received 19 reprimands in a period of 2 years during the Covid 19 pandemic that hit Indonesia. The television station that received the most KPI warnings in 2021 was Trans TV with 26 warnings. Troubled broadcasts generally violate the interests of children. Both due to violation of broadcast hours and also violations of norms. The existence of the second letter of reprimand and temporary suspension shows that television stations have not yet made improvements to their broadcast content.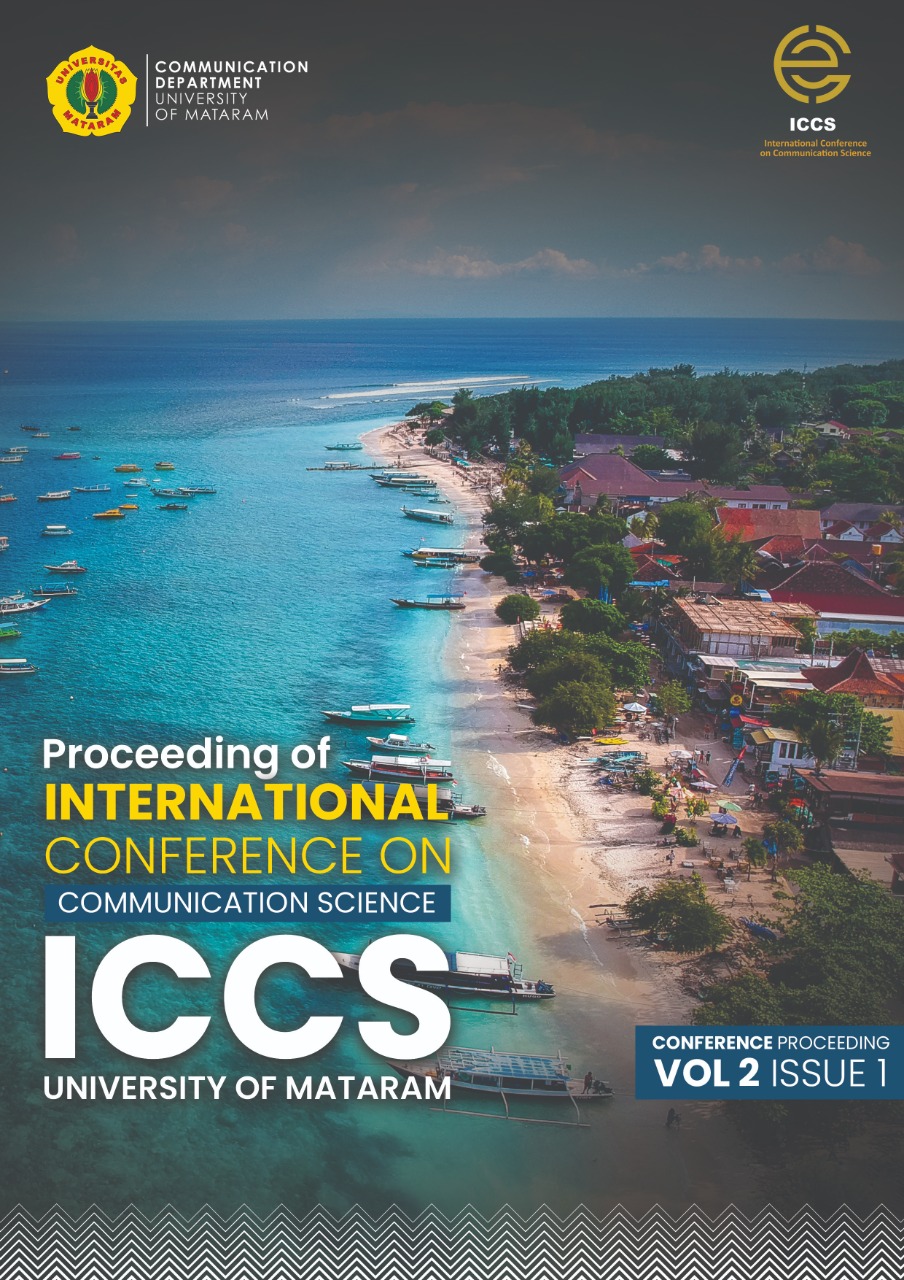 Downloads
Section
JOURNALISM, ICT AND DIGITAL MEDIA
License
Copyright (c) 2022 Proceedings Of International Conference On Communication Science
This work is licensed under a Creative Commons Attribution 4.0 International License.