POBOYA GOLD MINE, POLLUTION AND WASTE: Critical Discourse Analysis on the Environmental Topic News on Radarsulteng.id
Keywords:
Critical Discourse Analysis, News, Environmental Pollution
Abstract
This study uses a qualitative approach with Fairclough's Critical Discourse Analysis model. The basis of this research is to analyse the discourse on environmental pollution of gold processing waste at the Poboya gold mine in the news text of Radarsulteng.id. The object of the research is the media portal Radarsulteng.id and the unit of analysis chosen is the news text regarding the gold mine in it based on the predetermined criteria. We found that Radarsulteng.id supports the discourse on closing and stopping mining activities. However, Radarsulteng.id does not provide in-depth information about the social and economic conditions of the Poboya people who still depend on mining as their main livelihood. In analyzing the practice of discourse, we found that Radarsulteng.id tends to strengthen the arguments of those who reject PETI activities in Poboya. In the analysis of social practice, we connect the behavior of the Poboya community with the socio-cultural theory of Pierre Bourdieu. The behavior of the Poboya people still depends on the existing social conditions that their habitus is built based on social conditions. This condition is the interdependence of the Poboya community with mining activities that have been going on for a long time, making it difficult for them to escape from it.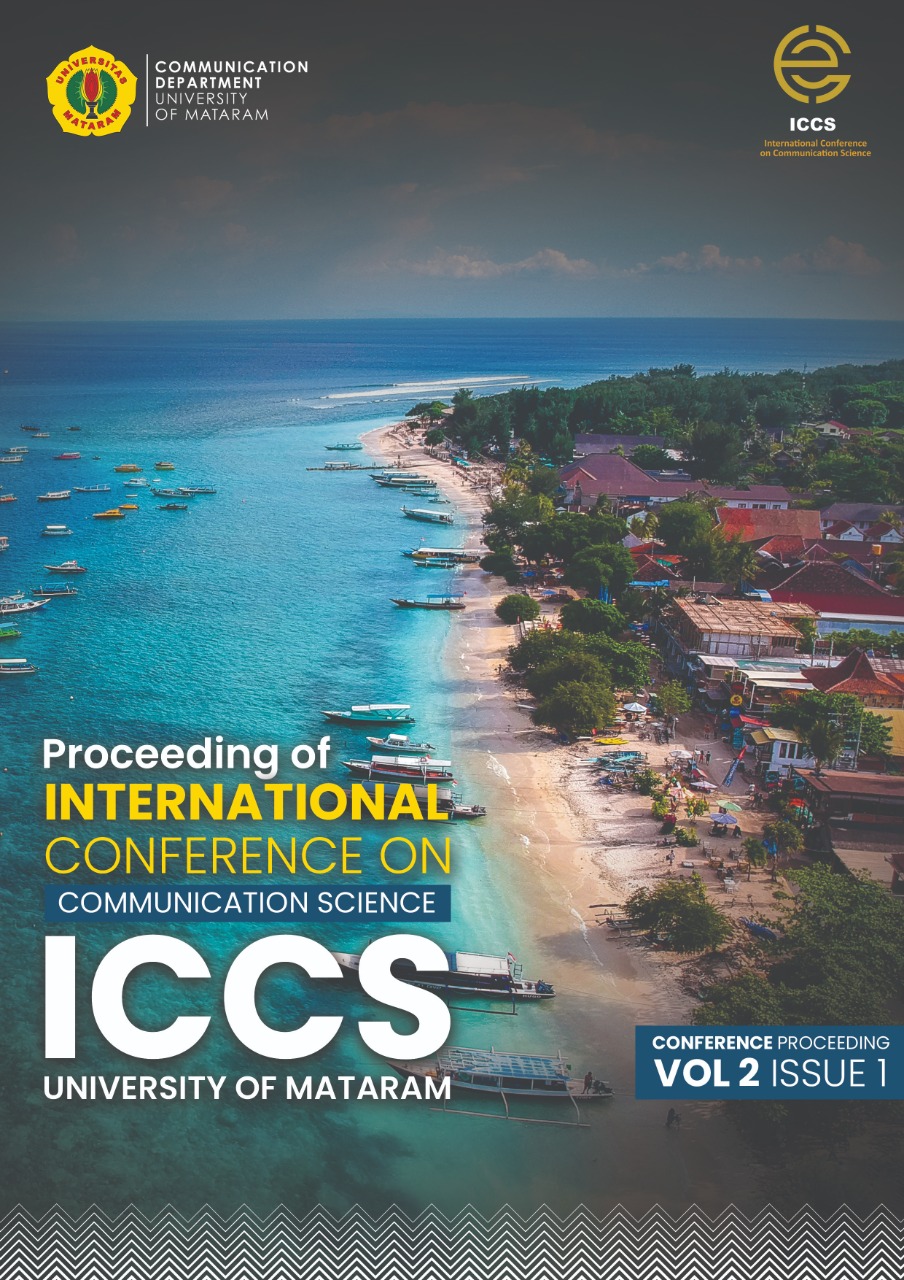 Downloads
Section
ENVIRONMENTAL AND DISASTER COMMUNICATION
License
Copyright (c) 2022 Proceedings Of International Conference On Communication Science
This work is licensed under a Creative Commons Attribution 4.0 International License.