Bonding Emotional Appeal as Strategic Digital Communication of State-Owned Enterprises
Keywords:
digital communication; emotional appeal; narrative; persuasive approach; state-owned enterprises
Abstract
This study aims to describe how to build emotions through digital content as a corporate communication strategy by State-Owned Enterprises. The pandemic covid-19 has engendered unprecedented situation that pose enormous challenges to corporate communication in their messages to stakeholders. State-Owned Enterprises can no longer do their stakeholders' engagements with "business as usual" approaches without being perceived as uncaring and unempathetic in a situation of crisis. The consumer insight data mentions that more than two-third of respondents admitted that they will lose trust in a certain product brand or company that are more concern on the profit during the covid-19 period. Through the in-depth interview to a number of PR practitioners of state-owned companies and content analysis of top five active social media State-Owned Enterprises contributes, this research found that Public Relations activities are indeed somewhat altered in the time of pandemic crisis. Their engagement in social media content are having more emphasize on emotional supports and convey empathic feelings to the people who suffer because of the virus, and providing more messages of support on effort to reduction the risk caused by coronavirus. The narrative of digital content is told in a coherent and fidelity. Narrative of digital content such as family-oriented, togetherness, being romantic, thrill-seeking, struggle, optimism, salvation, commitment, and carefulness is a way to have positive relationships with stakeholders. Hence, the pandemic crisis has also brought changes in the ways in which PR practitioners engage with their public, and alter the content of their messages from profit-interest communication to emphatic communication.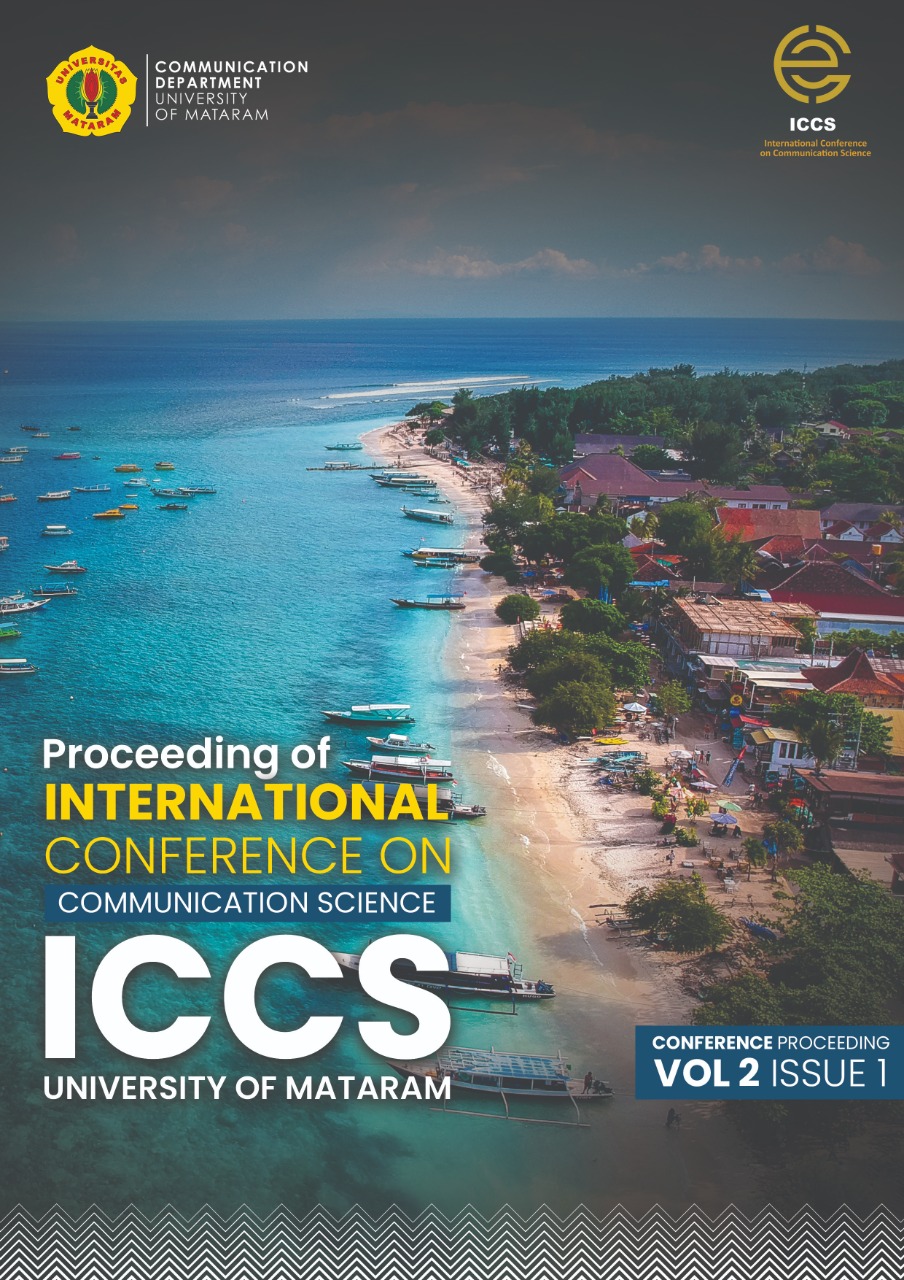 Downloads
Section
TOURISM AND MARKETING COMMUNICATION
License
Copyright (c) 2022 Proceedings Of International Conference On Communication Science
This work is licensed under a Creative Commons Attribution 4.0 International License.