Marketing Communication Branded Of Gayo Arabica Coffee (Comparative Study Bregendal and Seladang Coffee Shop)
Keywords:
Marketing Communication, Brand Expression, brand positioning, brand identity, brand personality
Abstract
This research is entitled Marketing Communication Branded Gayo Arabica Coffee (Comparative Study of Bergendal Coffee and Seladang Coffee) by using a descriptive qualitative approach with comparison. The purpose of this study is to compare the Bergendal Kopi and Seladang Branding strategies through Brand Expression covering brand positioning, brand identity, and brand personality by covering the stages of research by conducting observations and interviews as well as documentation. The results of the Branding Strategy research conducted by Bergendal Koffie, Bergendaal Koffie's brand positioning with the four corner symbol as a sign that coffee requires four supporting elements, namely water, soil, air and sun, Bergendaal Koffie's brand identity comes from the Dutch language Berg (mountain) and Daal (valley). ) with the tagline presenting what is promised as a brand personality. Bergendaal has consistency in maintaining the taste of coffee, because bergendal coffee only takes from three locations in Takengon, and Bener lively. Process it yourself with the tools you have so you can maintain the taste as promised. While Seladang Koffie carries the concept of Agrotourism (branding potitioning), the choice of the word Seladang to make it easier to remember, the sensation offered (Branding identity) Seladang coffee in the middle of a coffee plantation, serving coffee in the middle of a coffee plantation, so that it can be educational for visitors, open a discussion room (brand personality)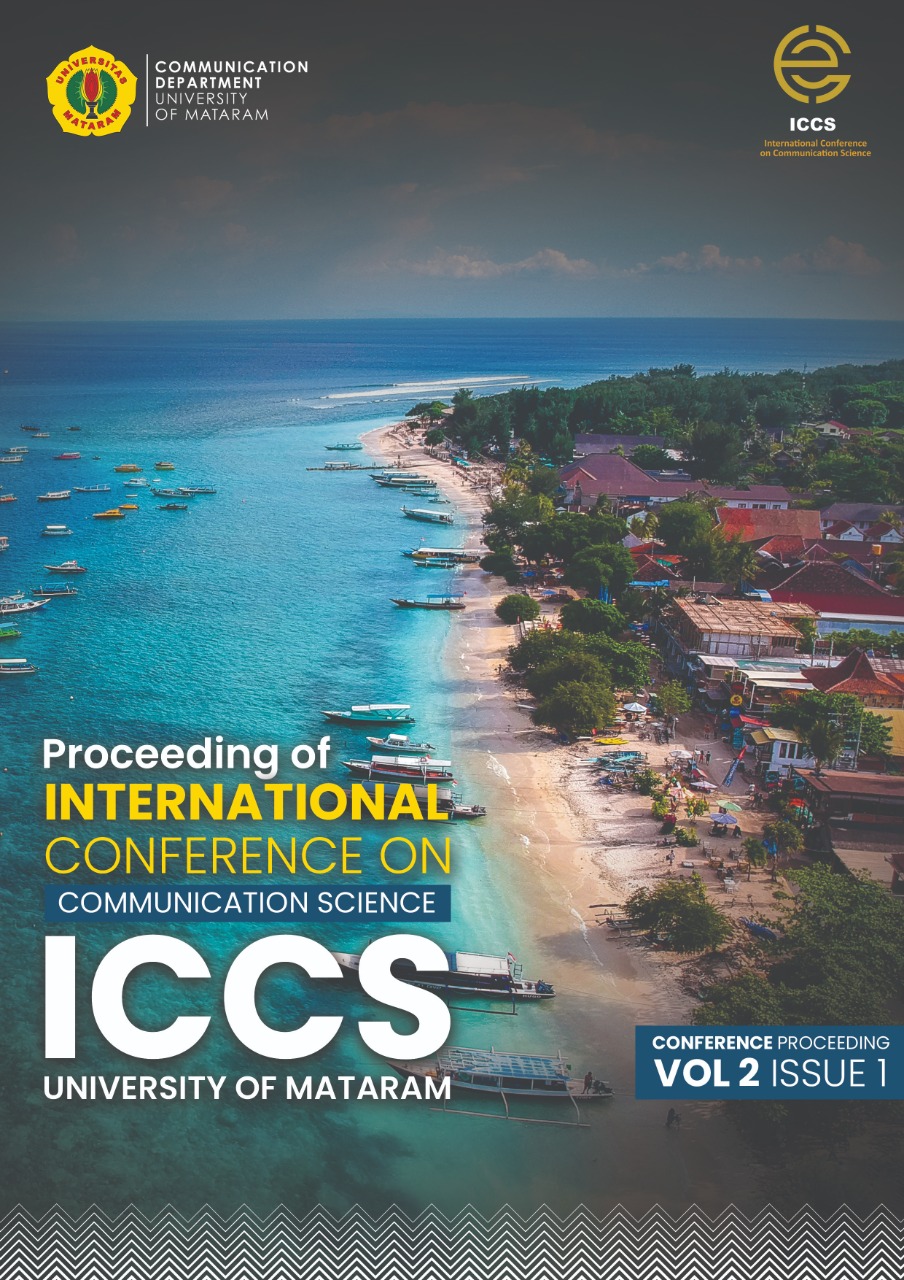 Downloads
Section
TOURISM AND MARKETING COMMUNICATION
License
Copyright (c) 2022 Proceedings Of International Conference On Communication Science
This work is licensed under a Creative Commons Attribution 4.0 International License.