FOLLOWERS RESPONSE TO PARENTING EXPERT ACCOUNTS ON SOCIAL MEDIA
Study on Tik Tok Account Followers Rensia_Sanvira
Keywords:
Response, Followers, Parenting Expert, Social Media
Abstract
Social Media brings changes about expertise in various fields. You don't have to go through special education and a long period of time to become an "expert." Like Rensia Sanvira, through her social media accounts on Tik Tok , now the @rensia_sanvira account has four million followers. S-O-R theory is applied to describe followers' responses from the cognitive responses aspects, affective responses, and conative responses. Through a qualitative approach with interviews with followers, this study aims to describe the responses of followers of @rensia_sanvira. Purposively selected followers aged 20-34 years, and have children under five. The data is processed with Nvivo12 software. The results of the study show that  the cognitive response of followers said that @rensia_sanvira's content was about parenting, so that followers learned a lot from @rensia_sanvira's 's content about parenting tips, especially about parenting. In the conative response, all followers take the right action to the child according to the content or tips on the @rensia_sanvira account. It was found that there was a relationship between one response and another, specifically between the cognitive response and the affective response. This study concludes that the @rensia_sanvira account is a reference for followers in parenting. This can be seen from the cognitive, affective, and conative responses shown by followers of @rensia_sanvirasatas uploaded content, although Rensia Sanvira has no special background and long experience in parenting. Informative content, according to the needs as a parent of toddlers, and presented in an attractive manner, the @rensia_sanvira account can introduce Rensia Sanvira as a "parenting expert."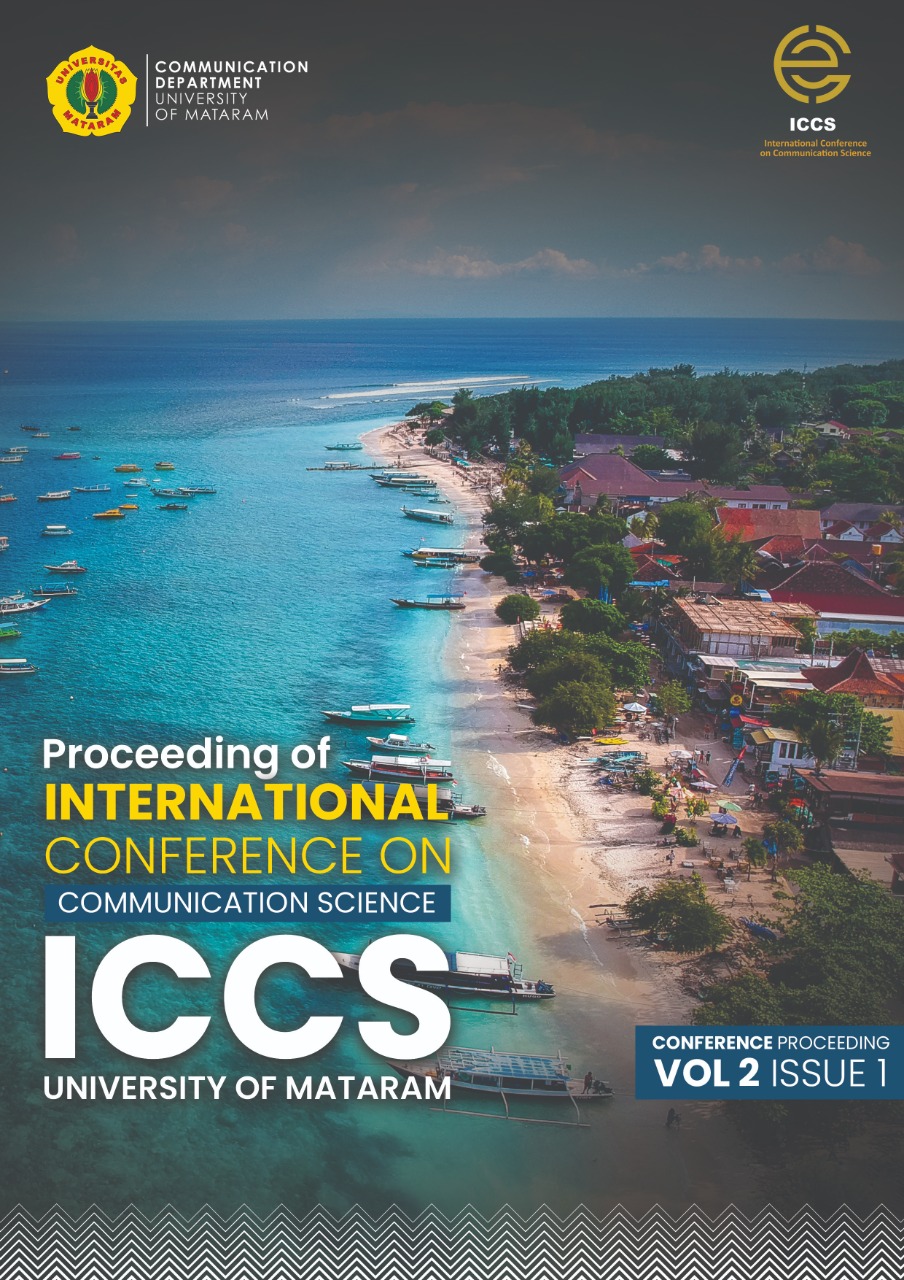 Downloads
Section
CULTURAL STUDIES AND SOCIAL CHANGES
License
Copyright (c) 2022 Proceedings Of International Conference On Communication Science
This work is licensed under a Creative Commons Attribution 4.0 International License.