Communication Strategy for Tsunami Disaster Mitigation in Tourist Areas on the South Coast of Java Island (Case Study of the South Coast of Kebumen Regency)
Keywords:
communication strategy, disaster communication, disaster mitigation, tsunami
Abstract
Indonesia is an archipelagic country with a large maritime landscape that lies between the Asian and Australian continents. Indonesia is surrounded by two oceans, the Indian and Pacific Oceans, and is prone to tsunami disasters due to the intersection of three tectonic plates. Kebumen is one of the districts on Java's southern shore that has a high risk of being hit by a tsunami. Given that the beaches in Kebumen Regency are tourist sites with local, national, and international visitors, it is essential to educate the community to be prepared through disaster mitigation activities in order to deal with the tsunami danger. The goal of this research is to look into disaster mitigation measures used in Kebumen Regency. Surveys, interviews, and field observations were used in the data collection process. The District Government, in partnership with BMKG and PNPB, organized a series of activities in the midst of the tsunami tragedy, inviting diverse groups of society, from children to adults. Disaster communication is critical in disaster mitigation because it provides for factual and well-received information to be delivered to the community.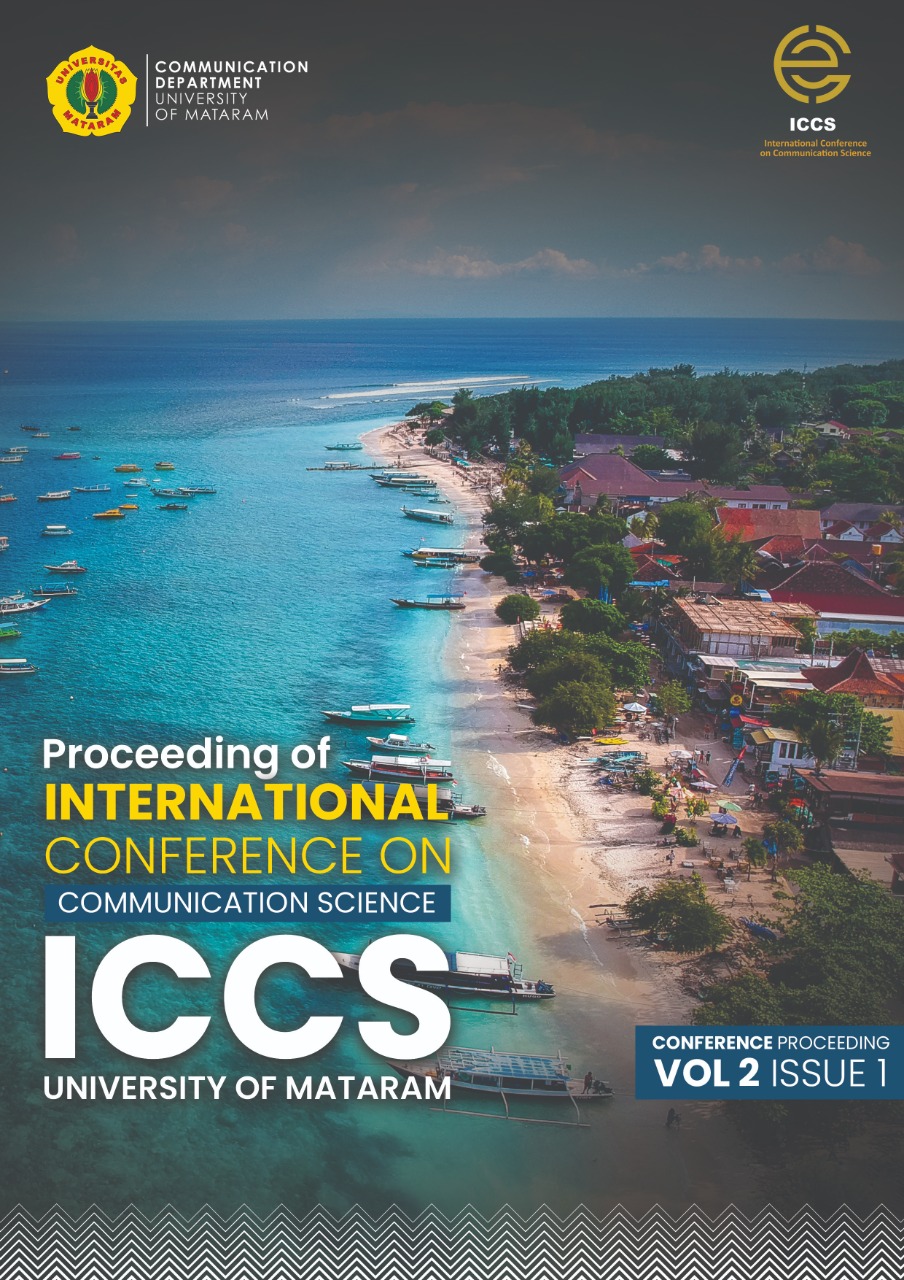 Downloads
Section
ENVIRONMENTAL AND DISASTER COMMUNICATION
License
Copyright (c) 2022 Proceedings Of International Conference On Communication Science
This work is licensed under a Creative Commons Attribution 4.0 International License.