Sentiment Analysis of Health Care Professionals on Twitter
Keywords:
Sentiment Analysis; Health Workers; Twitter
Abstract
Positive and negative effects are associated with the information and communications produced by social media. Therefore, social media has a substantial impact on social life in society. In addition to serving as a platform for establishing relationships with other users, social networking sites are also used to facilitate the exchange of information. Social movements also utilize social media platforms such as Twitter. Twitter has become a new venue for people to express certain things, such as their feelings on a particular issue. The number of tweets containing the keywords "Nakes" and "RSUD" prompted this study to investigate the public's perception of health workers. This study employs sentiment analysis to examine how the public perceives health workers. Text mining is a term commonly used to refer to the process of extracting datasets from Twitter in the form of text. The findings of this study indicate that Twitter is dominated by negative sentiments regarding healthcare workers. The high value of negative sentiment relative to positive and neutral sentiment may also be attributable to the fact that netizens' perceptions of health workers in the community tend to be negative. Although health workers are spontaneously discussed on social media, the medical community may be able to actively contribute to the conversation by generating positive content.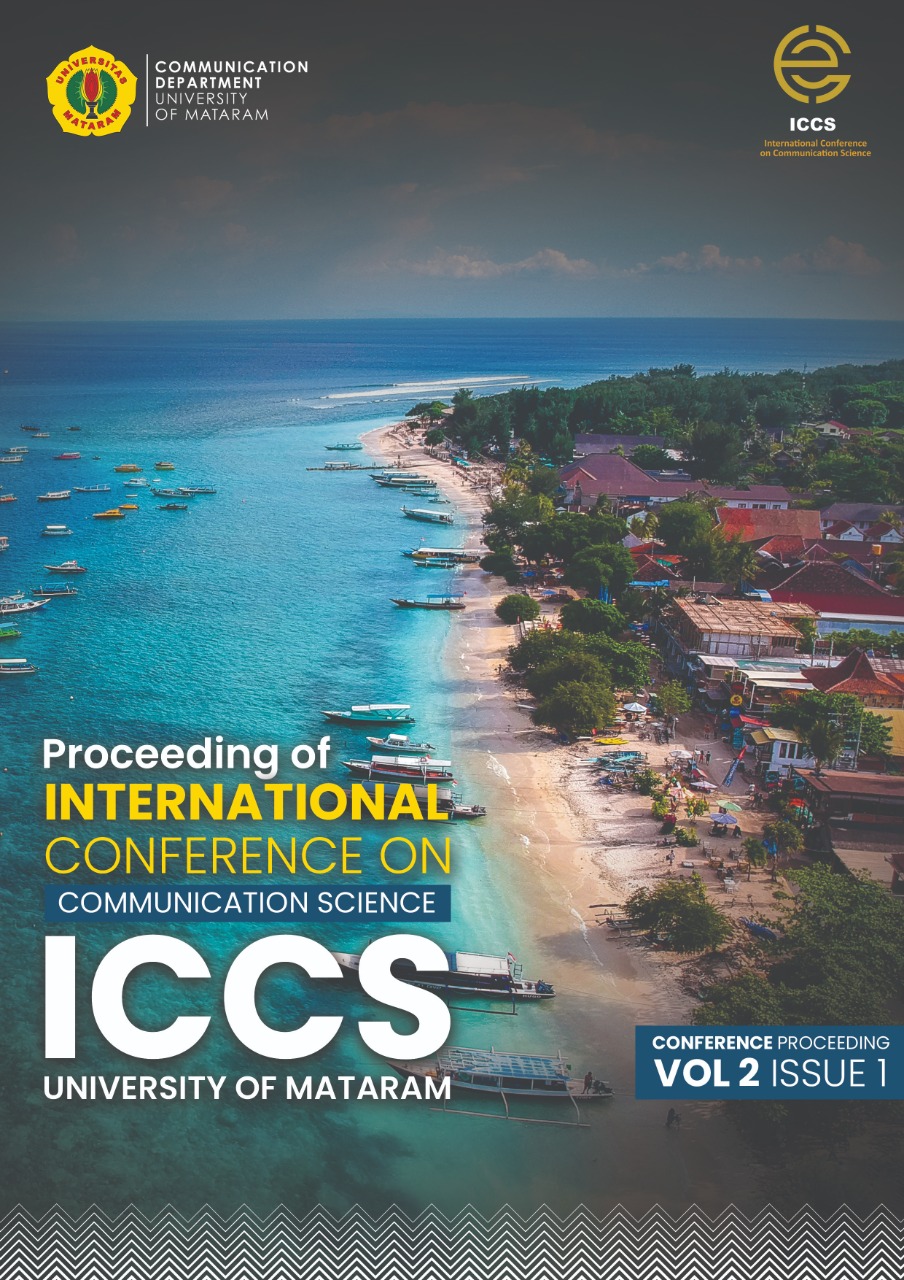 Downloads
Section
HEALTH COMMUNICATION
License
Copyright (c) 2022 Proceedings Of International Conference On Communication Science
This work is licensed under a Creative Commons Attribution 4.0 International License.