THE COMMUNICATION STRATEGY OF PRIVATE UNIVERSITIES IN PADANG CITY IN ATTRACT NEW STUDENTS IN THE TRANSITION FROM PANDEMIC TO ENDEMIC 2022 ERA
Keywords:
Endemic Transition, Covid-19, Communication Strategy
Abstract
After the PSBB (Large-Scale Social Restrictions) period, Indonesia is entering a transition era from the end of the Covid-19 pandemic to being endemic. Endemic is a disease usually endemic in a certain area, starting to predict the magnitude of the case. The endemic cannot be said to be a mass of virus disappearance, but judging by the lack of a virus infection rate by humans. The endemic transition era that is currently happening has brought down the interest of prospective students to study at private campuses in the city of Padang. The research will be carried out with the theme of communication strategies for private universities in the city of Padang to attract new students during the transition from the Covid-19 pandemic to the 2022 Endemic. The purpose of this study is to describe the communication strategies of private universities in the city of Padang in attracting new students during the endemic transition and the obstacles that private universities face in attracting new students during the endemic transition era. This research is analyzed by using the concept of communication strategy. The research method in this research is descriptive qualitative. This research was analyzed using Miles and Huberman analysis technique. The results of this study indicate that using social media platforms and websites is the main promotional tool used in promoting new student admissions. The use of above-the-line media is still being used but is not the main tool anymore, given the implementation of social distancing by the Government.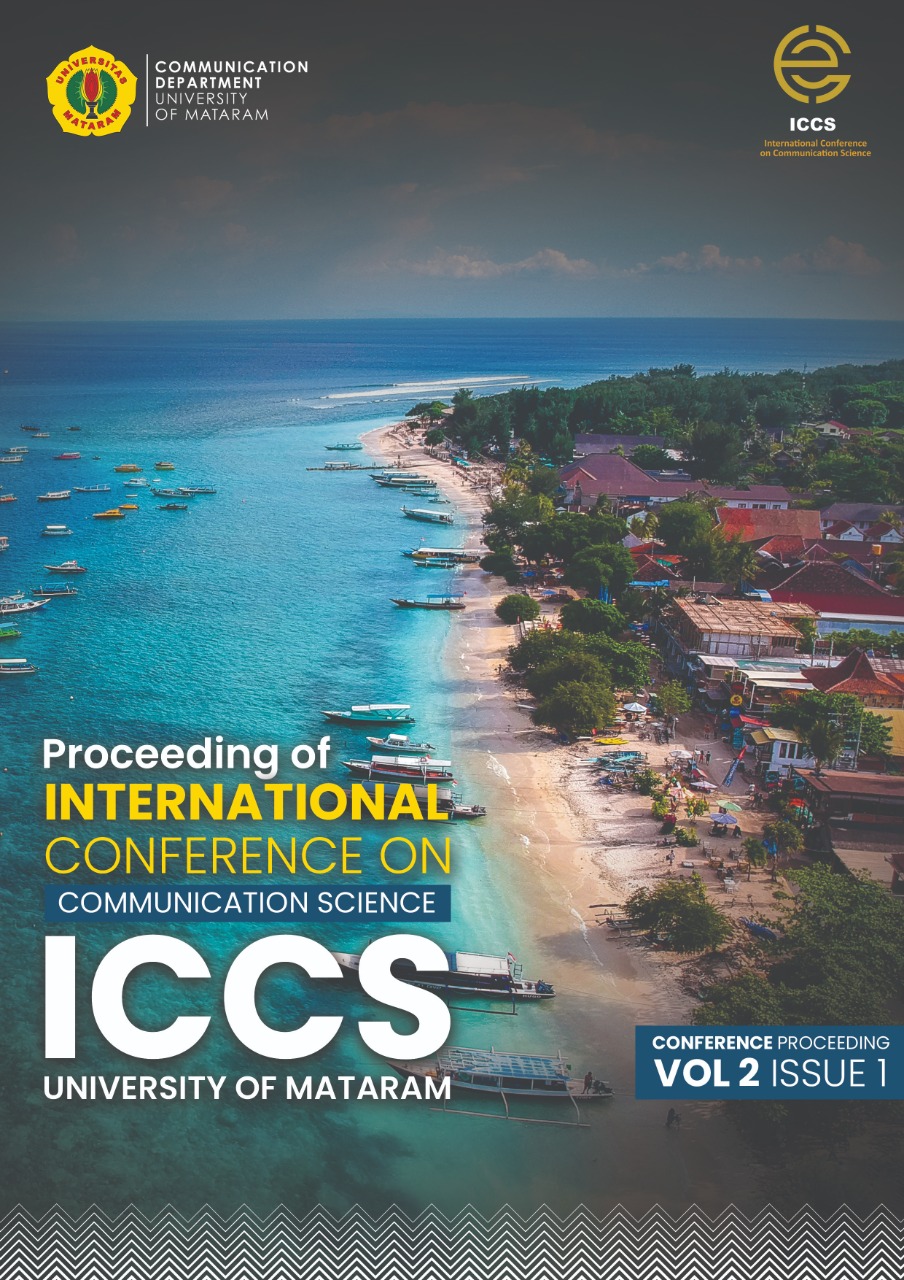 Downloads
Section
TOURISM AND MARKETING COMMUNICATION
License
Copyright (c) 2022 Proceedings Of International Conference On Communication Science
This work is licensed under a Creative Commons Attribution 4.0 International License.