INSTAGRAM AS A MEDIA COMMUNICATION FOR GOVERNMENT PUBLIC RELATIONS MINISTRY OF ENERGY AND MINERAL RESOURCES
Keywords:
instagram; government public relations; media richness theory
Abstract
The era of digitization and information disclosure makes all information very easily accessible using new media. The number of explosions of information through changes in the industrial revolution caused the shift in the function of Government Public Relations (GPR) in government institutions. The GPR of the Ministry of Energy and Natural Resources (KESDM) needs to make adjustments to the way it communicates with the public, one of which is by using Instagram Social Media. This study focuses on Instagram as a communication medium for MEMR using the media richness theory (Media Richness Theory) and is supported by the Computer-Mediated Communications Theory. The results show that Instagram is used as a tool for delivering GPR to the public by packaging information to be more interesting in a different way, thus making GPR provide its own wealth through Instagram in building relationships with the public.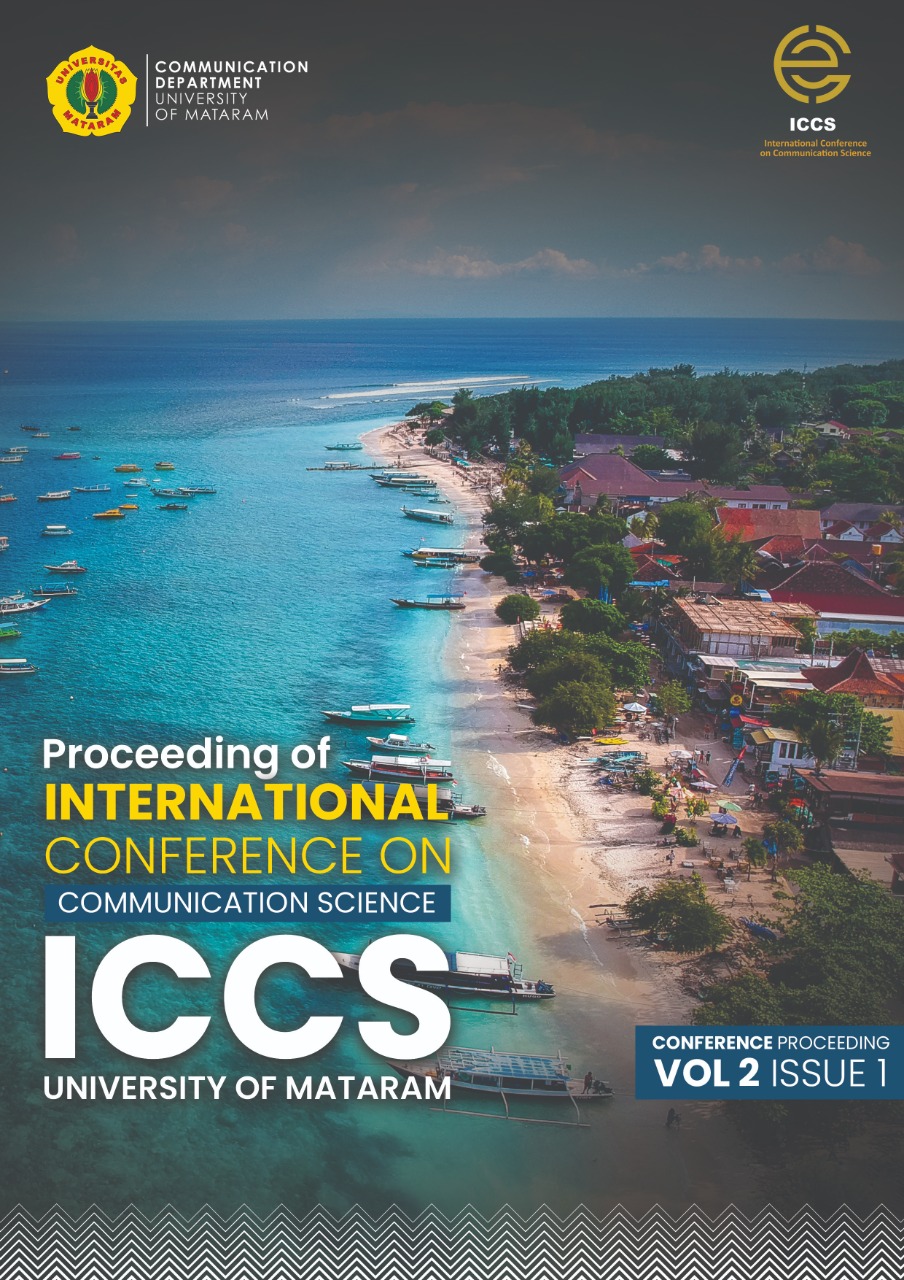 Downloads
Section
POLITICAL COMMUNICATION
License
Copyright (c) 2022 Proceedings Of International Conference On Communication Science
This work is licensed under a Creative Commons Attribution 4.0 International License.