Interpersonal Communication in LEAP Industrial Experience, to Manifest The Link and Match between Industry and University
Keywords:
interpersonal communication, internship, link and match
Abstract
This ability is needed when students finish their studies and enter the industrial world. Unfortunately, many college graduates are then unemployed, due to the inequality between the profile of university graduates and the labor qualifications needed by the company. For this reason, the MBKM policy was made, so that through existing programs, and link and match was created, not only between students and the world of industry. In line with this policy, Petra Christian University, launched the Leadership Enhancement Program (LEAP) in 2020. There are four forms of LEAP, one of which is industrial experience. This research tries to figure how interpersonal communication takes part in communicating the credibility and quality of internal students as future leaders to the industry, through the LEAP Industrial Experience program. The author uses field research, with phenomenography methods in an interpretive-qualitative paradigm.  The data collection was taken through interviews with four industrial representations, who are supervisors of internal students in the Communication Department's LEAP Industrial Experience. These four people are from emerging and digital-based industries. Several patterns were evident in the participants' responses. In line with the stated purpose of the study, that related with how intern communicates their credibility and ability through their internship, it found that the pre-internship period becomes the capital for students to finally be accepted as interns. Second, the forms of interpersonal communication that occur within the company be the basis for the supervisor's assessment of student skills. Finally, through this LEAP Industrial Experience, students of Communication Sciences, Petra Christian University, succeeded in establishing a link and match between industry and university, because of the effectiveness of interpersonal communication they carried out throughout this program.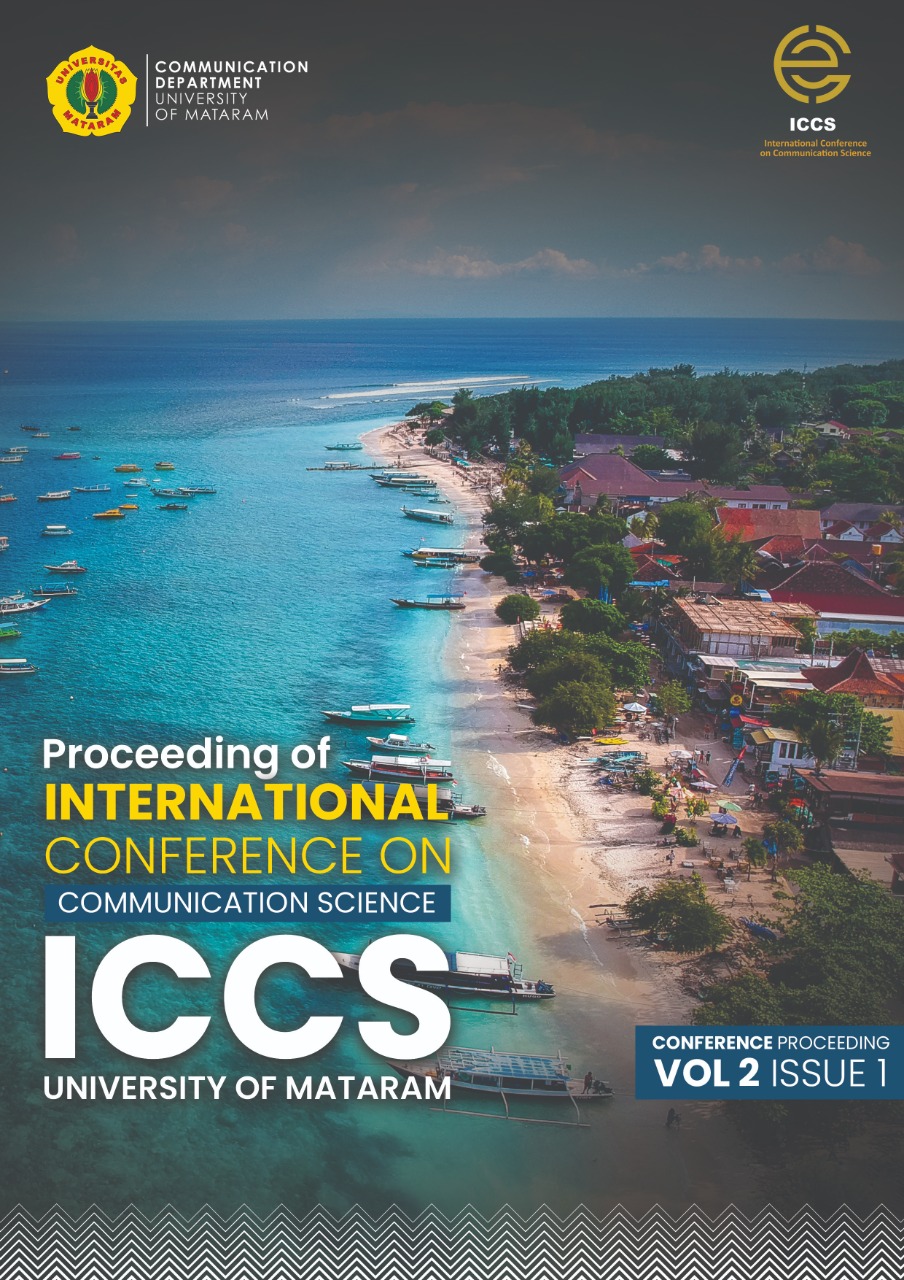 Downloads
Section
COMMUNICATION AND SUSTAINABLE DEVELOPMENT
License
Copyright (c) 2022 Proceedings Of International Conference On Communication Science
This work is licensed under a Creative Commons Attribution 4.0 International License.