THE DYNAMICS OF COMMUNICATION MEDIA MANAGEMENT PROGRAM CORPORATE SOCIAL RESPONSIBILITY MINING COMPANIES IN INDONESIA
Keywords:
corporate social responsibility, communication media, mining company, Indonesia.
Abstract
Mining areas where there should be a prosperous society, are in fact very contradictory to the high poverty rate there. The activities of mining companies have actually caused many natural disasters, not to mention the problem of post-mining holes, which so far have also claimed many lives because many of them are still left open and not immediately reclaimed. East Kalimantan and South Sumatera are the two provinces in Indonesia that have the most natural damage due to mining activities there. Kaltim Prima Coal, and Bukit Asam Company as the largest mining company there, have actually tried to manage their post-mining areas by implementing CSR programs to improve the welfare of the community, but this seems not to have been optimal. Several demonstrations were carried out by the community both in East Kalimantan and South Sumatera to demand an increase in the quality of life. Seeing this problem, the role of communication media is needed to be able to communicate effective and effective CSR programs for the community, so that there will be good acceptance and support from the community to jointly preserve the environment. This research is a qualitative research with a case study method, where researchers will examine how the dynamics of digital communication media management carried out by Kaltim Prima Coal and Bukit Asam Company to communicate their CSR programs. The results of the research are expected to provide an overview of how effective the management of digital communication media from the implementation of the CSR program by Kaltim Prima Coal and Bukit Asam  Company is so that later it can become a reference for the CSR program communication process carried out by the company.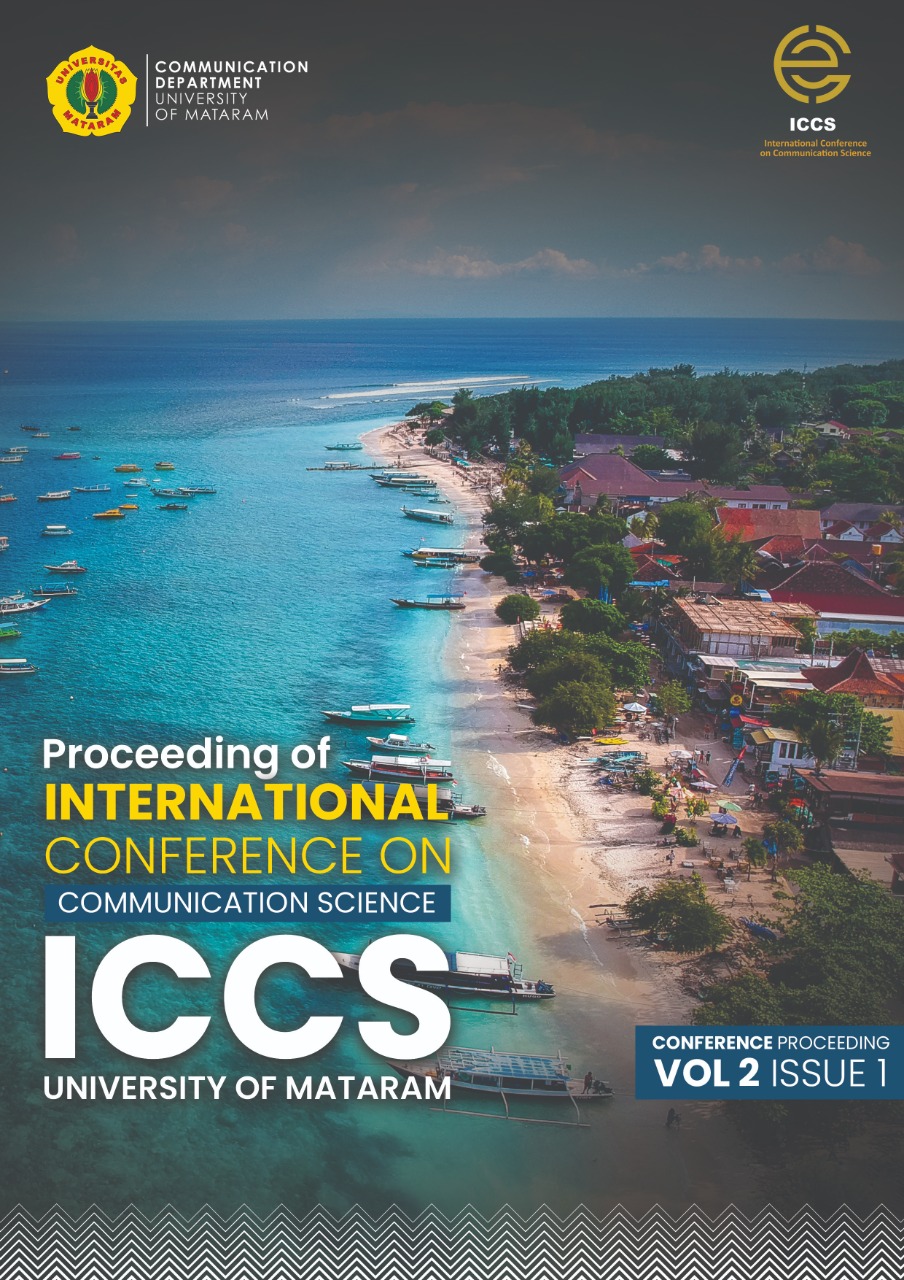 Downloads
Section
TOURISM AND MARKETING COMMUNICATION
License
Copyright (c) 2022 Proceedings Of International Conference On Communication Science
This work is licensed under a Creative Commons Attribution 4.0 International License.