Efforts to Increase Mendut Temple Brand Awareness through Mix Marketing Communication Strategy
Keywords:
Brand Awareness, Mendut Temple, Tourism, Communication Strategy
Abstract
Mendut Temple is one of the tourist destinations in the Mungkid area, Magelang, Central Java. Mendut Temple is one of the historical relics built by the Syailendra Dynasty. Mendut Temple is the second largest temple after Borobudur Temple in the area. Located in the exact location of Borobudur Temple, Mendut Temple is the second destination after Borobudur Temple. With this significant difference in tourist visits, a strategy is needed to increase the interest of tourists in visiting Mendut Temple. The research method used in this research is descriptive qualitative—the collected data using relevant sources through interviews, literature studies, and observation. Then sort and analyze the data to make conclusions from the results obtained. This analysis aims to determine how effective the tourism communication strategy has been in managing Mendut Temple to increase the number of tourists. This study shows that the management of Mendut Temple is still not optimal. Mendut Temple is still unaware of the brand because it still doesn't get a satisfactory response. It is hoped that in the future, the results of this analysis can be used as an evaluation to improve the next communication strategy for Mendut Temple.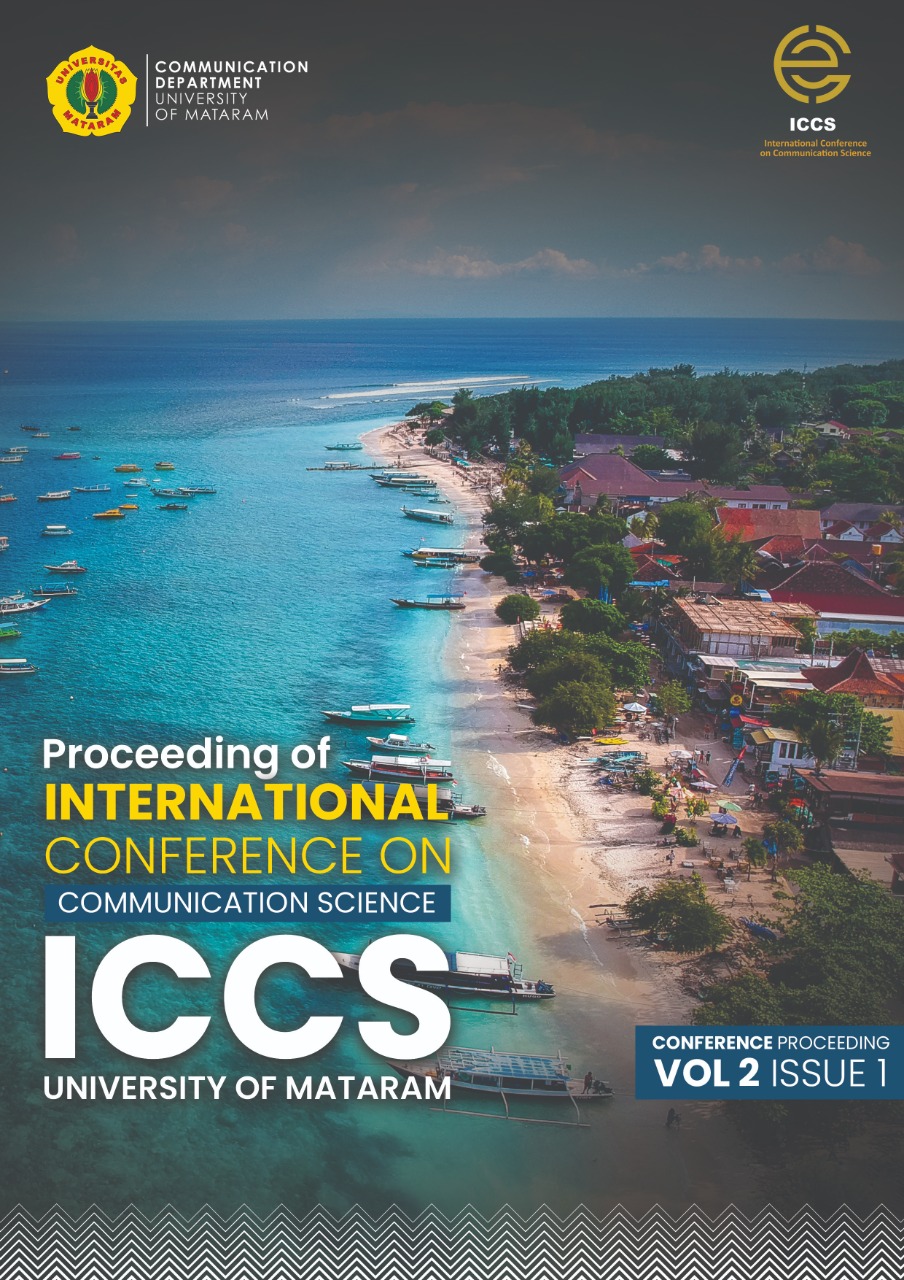 Downloads
Section
TOURISM AND MARKETING COMMUNICATION
License
Copyright (c) 2022 Proceedings Of International Conference On Communication Science
This work is licensed under a Creative Commons Attribution 4.0 International License.