THE EFFECT OF SOCIAL MEDIA INFLUENCE INSTAGRAM ACCOUNT @pemol.id ON FOLLOWERS' INTEREST USING THE PEMOL APPLICATION (ONLINE scavengers) IN PEKANBARU CITY
Keywords:
Exposure, Instagram, The Pemol Application
Abstract
This study aims to determine how big the influence of social media exposure on Instagram account @pemol.id on the interest of followers using the Pemol application (Online scavengers) in Pekanbaru City. This study uses an explanative quantitative research method with a simple random sampling technique and uses the Slovin formula to get a total of 100 respondents. The questionnaire is distributed in the form of a google form. The data analysis technique used simple linear regression and coefficient of determination (R²). Researchers analyzed the data using the SPSS for windows version 24 application. Based on the results of a simple linear regression analysis, the coefficient value in this study was Y = 15.333 + 0.741 X. The constant number (a) was 15.333 and the variable coefficient X was 0.741. Meanwhile, the t-count is 11.357 which is bigger than the t-table of 1.664. Where Hₒ is rejected and Hₐ is accepted with a significance of 0.05, it can be said that there is an influence between exposures to social media Instagram @pemol.id on followers' interest in using the Pemol application (Online Scavengers) in Pekanbaru City is in the medium category.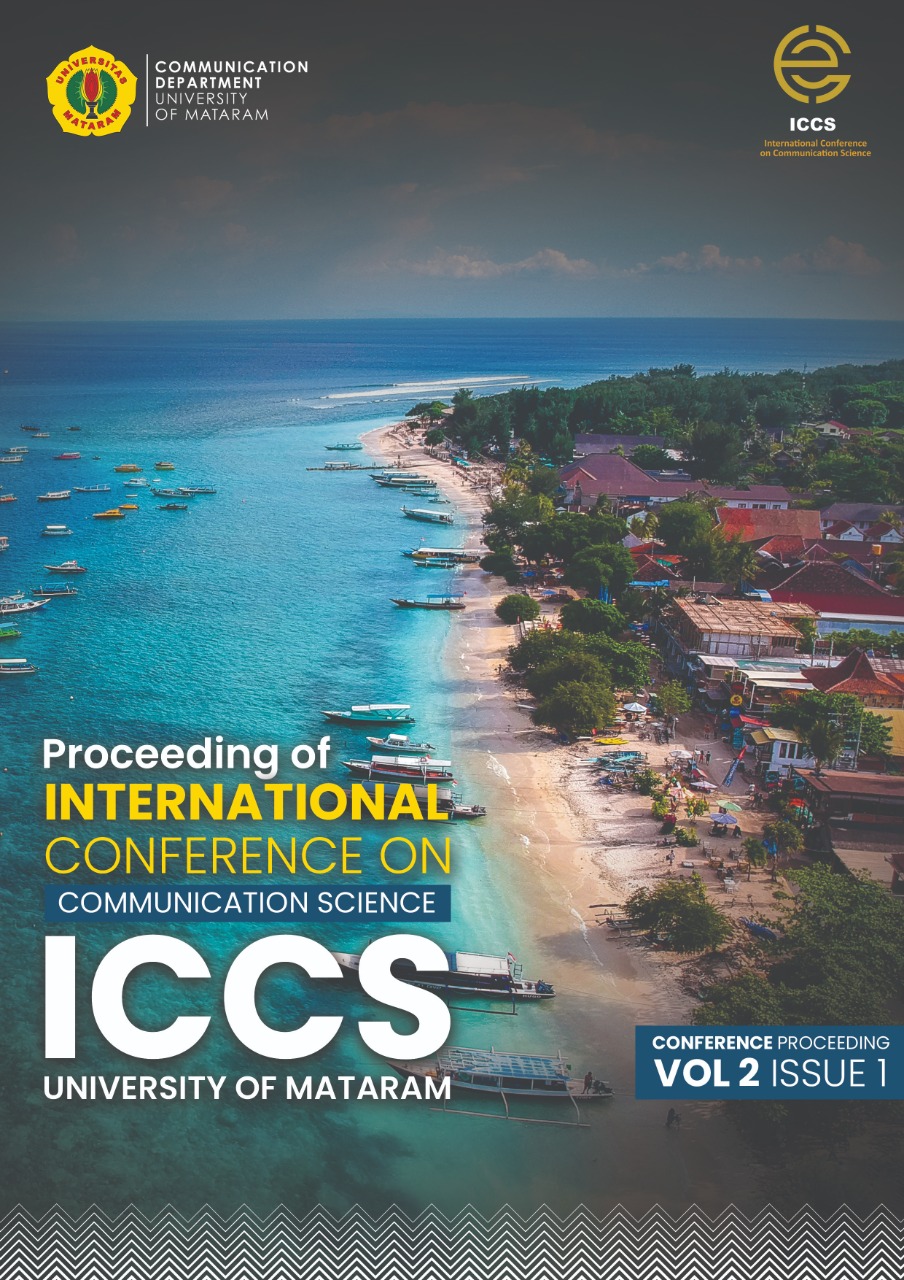 Downloads
Section
JOURNALISM, ICT AND DIGITAL MEDIA
License
Copyright (c) 2022 Proceedings Of International Conference On Communication Science
This work is licensed under a Creative Commons Attribution 4.0 International License.