Persuasive Communication of SintuwuGo Green Hydroponic Community in Community Empowerment Efforts in Palu City
Keywords:
hydroponic; Community; persuasive Communication
Abstract
Hydroponic plants are one of the alternative planting methods that are currently quite popular. For people who are constrained by land that is not so large and the soil is not fertile, the hydroponic method can be one of the options for profitable farming business, which can improve the welfare of the community. As a new system, the promotion requires a lot of effort to persuade the society adopt the method. This study will look at the Persuasive communication used to reach and attract public participation in Hydroponic method. The research uses qualitative descriptive research, which focus on the Sintuwu Gogreencommunity as a research subject. The result shows that to persuade people participating in hydroponic planting, the government use some experts which not only expert in hydroponic but also as a public speakers. Social media is also better used as an alternative medium for persuasive communication because of its unlimited nature and can be accessed anywhere and anytime. The Sintuvu Go Green Community uses any kind of social media such as Facebook and Instagram. This two media has been actively promote their products and their activity. This way will attract not only hydroponic product buyers, but also new farmers.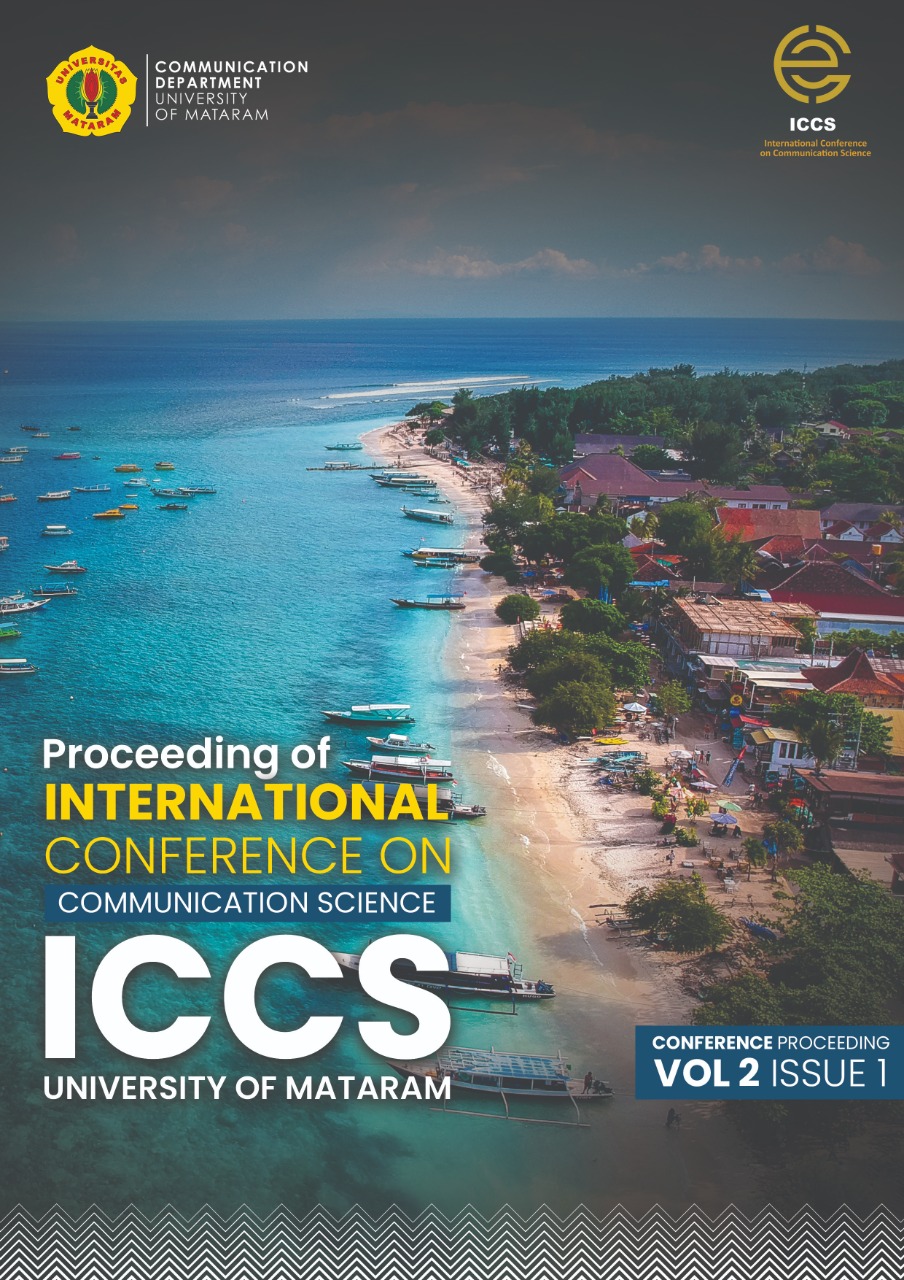 Downloads
Section
ENVIRONMENTAL AND DISASTER COMMUNICATION
License
Copyright (c) 2022 Proceedings Of International Conference On Communication Science
This work is licensed under a Creative Commons Attribution 4.0 International License.