Facing Public Resistance on Covid-19 Information: The Importance of Attractive Content Creation in Digital Media
Keywords:
Covid-19, media platform, social media, content creation
Abstract
Corona Virus Disease 19 (Covid-19) is considered the worst global pandemic in history. Like other countries worldwide, Indonesia has been dealing with the pandemic for approximately three years. However, the public's understanding of the Covid-19 consequences and impacts, i.e., the symptoms, variants, the procedure for handling the disease, the prevention, and the vaccination, remains an issue. Furthermore, people started to feel overloaded with too much information about the Covid-19 pandemic. This could lead to a higher risk of transmission because adherence to protocols is undermined. This article aims to provide an overview of the importance of creativity and strategic content in disseminating information about the Covid-19 pandemic, which includes targeting the right audience, and using the right words, visuals, references, and media channels. Based on observations made through four media platforms, i.e., YouTube, Facebook, Instagram, and Twitter, this article aims to provide an overview of the use of media in conveying information during the pandemic. Leveraging creativity in content creation can make public education more effective. This article was prepared to fight public resistance to information about the Covid-19 pandemic and future similar critical situations.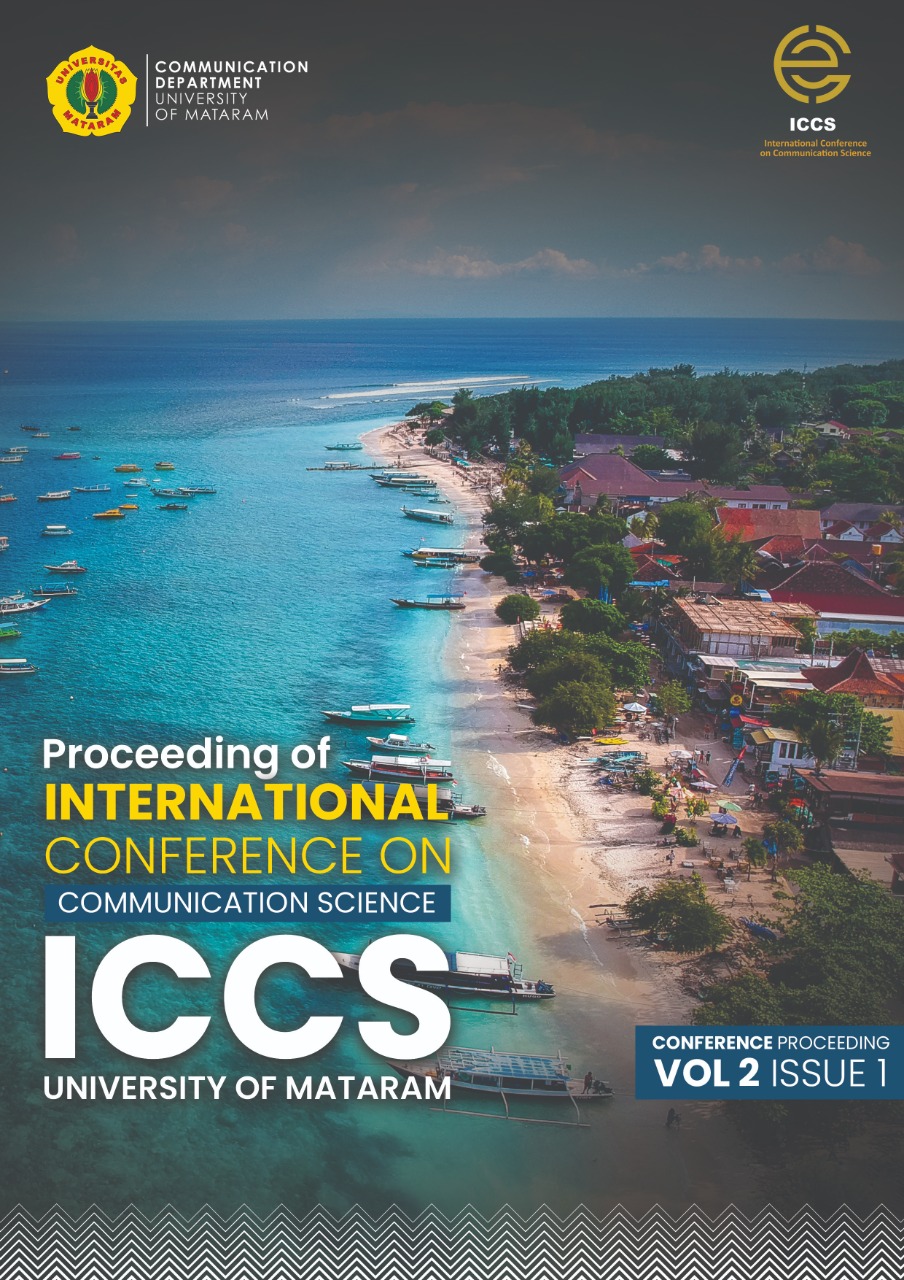 Downloads
Section
JOURNALISM, ICT AND DIGITAL MEDIA
License
Copyright (c) 2022 Proceedings Of International Conference On Communication Science
This work is licensed under a Creative Commons Attribution 4.0 International License.