ROLE OF WASTE BANK IN DISSEMINATION ENVIRONMENT CARE MESSAGE
Keywords:
Waste bank, message dissemination, environmental communication, care for the environment
Abstract
This study aims to describe the role of the Waste Bank in disseminating messages about environmental care, especially regarding waste. to society. Supporting theories are environmental communication, innovation communication, and information communication. The research is descriptive with a qualitative approach, carried out with data collection techniques through in-depth interviews, observations, and participants in face-to-face and online meetings. The informants consisted of the head of the waste bank, the coordinator of the waste bank, and the management of the South Tangerang Perbas (Association of Waste Banks), which were taken purposively. The validity of the data by triangulation of sources, namely environmental communication researchers, Perbas management, and customers. The results showed that the main communicator is the South Tangerang Environmental Service. Other communicators are the Waste Bank, 3R TPS, Minim Waste Mosque and Pelapak. The message that is most widely disseminated is to sort waste from home, Reuse, Reduce, Recycle (3R), and turn waste into a blessing. Social media WhatsApp, Facebook and Instagram, are widely used in addition to webinars, community gatherings, social gatherings, and recitations. The target community is the community around the waste bank. The effects of the dissemination of environmental care messages to behavioral effects, although on a small scale. Many people only know about waste banks, but are not interested in participating, let alone changing their behavior from not caring to caring for the environment, sorting waste from home, and processing household organic waste into fertilizer using a composter.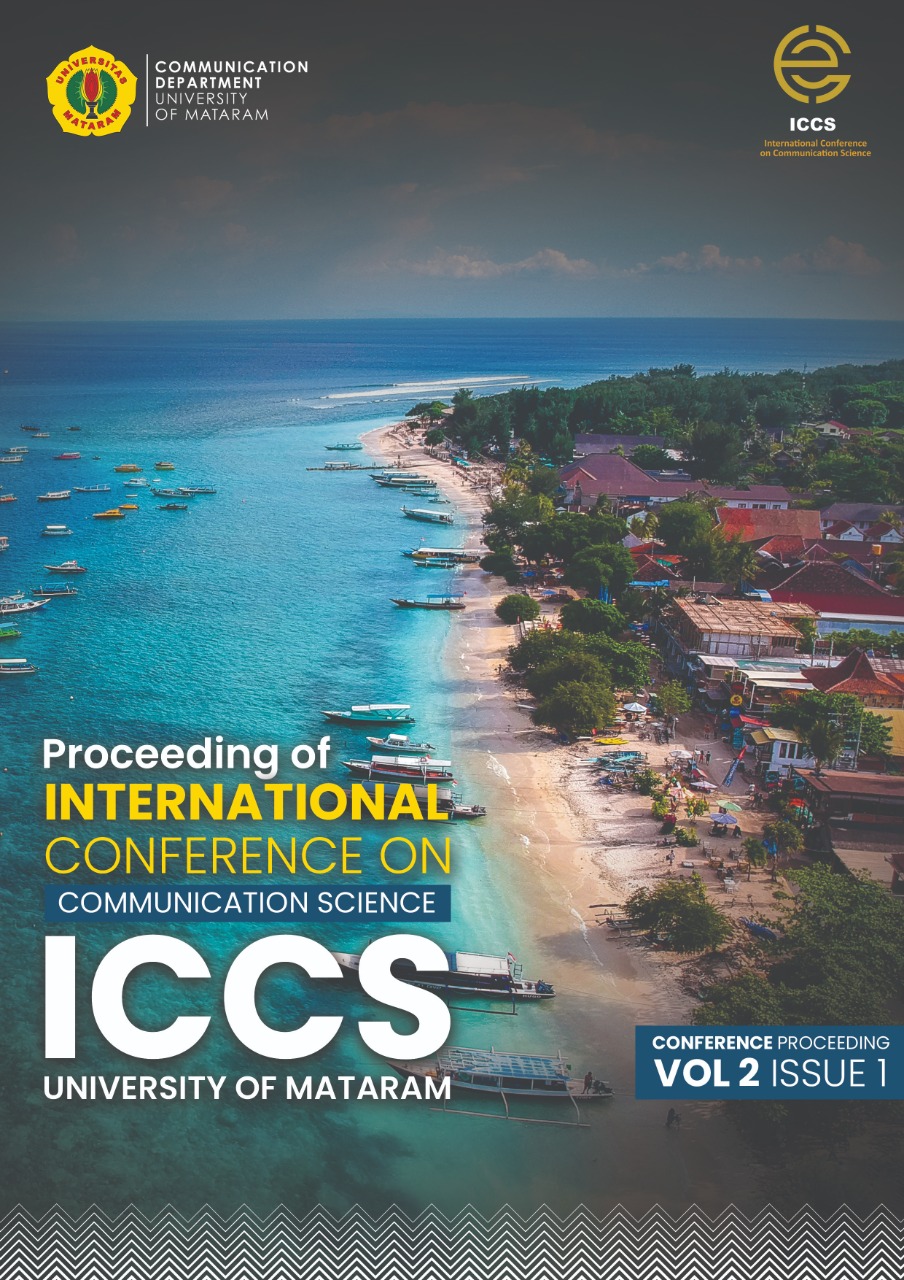 Downloads
Section
ENVIRONMENTAL AND DISASTER COMMUNICATION
License
Copyright (c) 2022 Proceedings Of International Conference On Communication Science
This work is licensed under a Creative Commons Attribution 4.0 International License.