Interaction and Communication in the Online Learning Process during the Covid-19 Pandemic
Keywords:
Covid-19 Pandemic, Online Learning, Hybrid,
Abstract
The pandemic of Covid-19 has made significant impact on aspects of human life, including education. The restrictions by the government as an effort to prevent the spread of the virus have an impact on changes in the way of learning and the academic process. For 2 years the learning process was running by online.  Now, slowly the hybrid system is also being implemented. Students with different characteristics try to redefine the process that they have undergone regarding the online and hybrid learning process. It is  interesting to observe how students see the interaction in the online learning process and transition to hybrid. Using qualitative approach with focus group discussion as data collection technique to 10 students from different batches. As a result, there was confusion at the beginning for students, especially the class of 2020 because they did not have an idea how about the online learning process. The learning process with virtual becomes something informal in their perception when it can be done anywhere, for example from home. Distractions and difficulty in focusing happens to almost of all informants when they studying online .The phenomenon of dual device and multi-tasking is something often happens in online learning. When there is changing policy from online to hybrid, certain adaptations and adjustments are needed for students of the class of 2020 but not for students of class 2019. Most of the informants who have undergone the online learning process and are undergoing a hybrid system feel that the hybrid system offers flexibility for students as its positive side.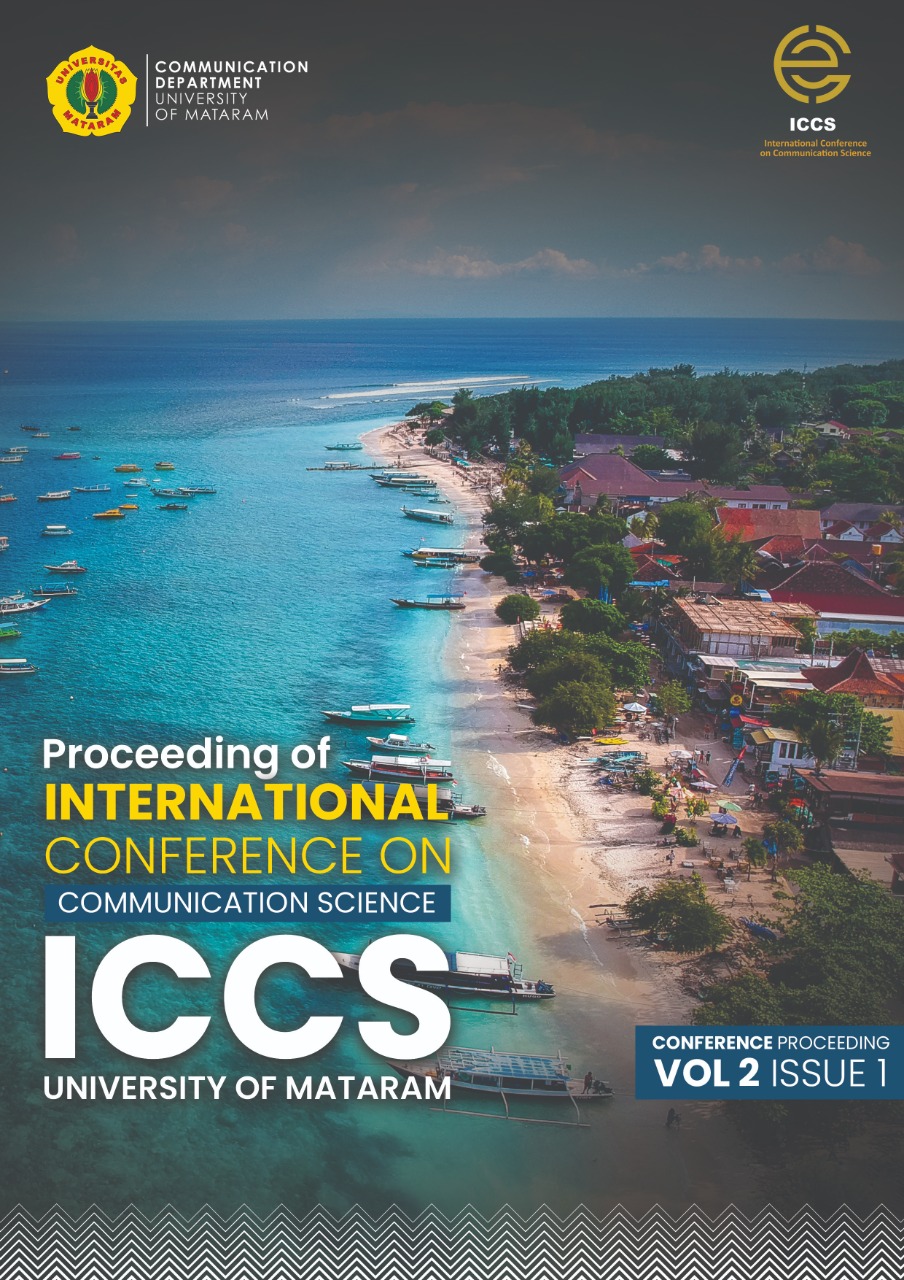 Downloads
Section
CULTURAL STUDIES AND SOCIAL CHANGES
License
Copyright (c) 2022 Proceedings Of International Conference On Communication Science
This work is licensed under a Creative Commons Attribution 4.0 International License.