WHY GEN-Z IN KENDARI CRAVE HORROR YOUTUBE CONTENT?
Analysis Of Motives And Satisfaction From The Audience In Watching Sara Wijayanto
Keywords:
New Media; Social Media; Youtube; Motive; Satisfaction
Abstract
Youtube which is a social media used to convey or give messages to audiences, both informative and entertainment in the form of audio-visual. Youtube can be interpreted as an alternative media, where usually alternative media is often considered as a form of resistance to mainstream media. Each individual has different motives when choosing and using media. The motive of watching is one of the motives that moves each individual. While on the satisfaction, there is real satisfaction that can be directly felt from the use of a medium including the use of Youtube as a medium. The types of data used in this study are qualitative data with data collection used are observation techniques, interviews and documentation. The informant determination technique is carried out by means of snowball sampling. Using Uses and gratification theory as the basis, this research was conducted in Kendari City with an analysis based on the results of interviews conducted on Gen-Z circles which are Saraddict (a term for the Sara Wijayanto fan community). The audience is assumed to be active and has a purposeful purpose. Members of the audience are considered to have their own responsibility in holding mass media elections to find out their needs, meet their needs and how to meet them. The results shows the motives and satisfaction of the audience are, the majority of their motives are to get entertainment and enjoy horror show content while adding to their information about something that was not known before. while what makes Gen-z satisfied with Sara Wijayanto's content is because the content presented is varied and attractively packaged, another thing is the presence of guest stars on horror content that gives different colors so as to turn fear into funny things when watching Sara's content.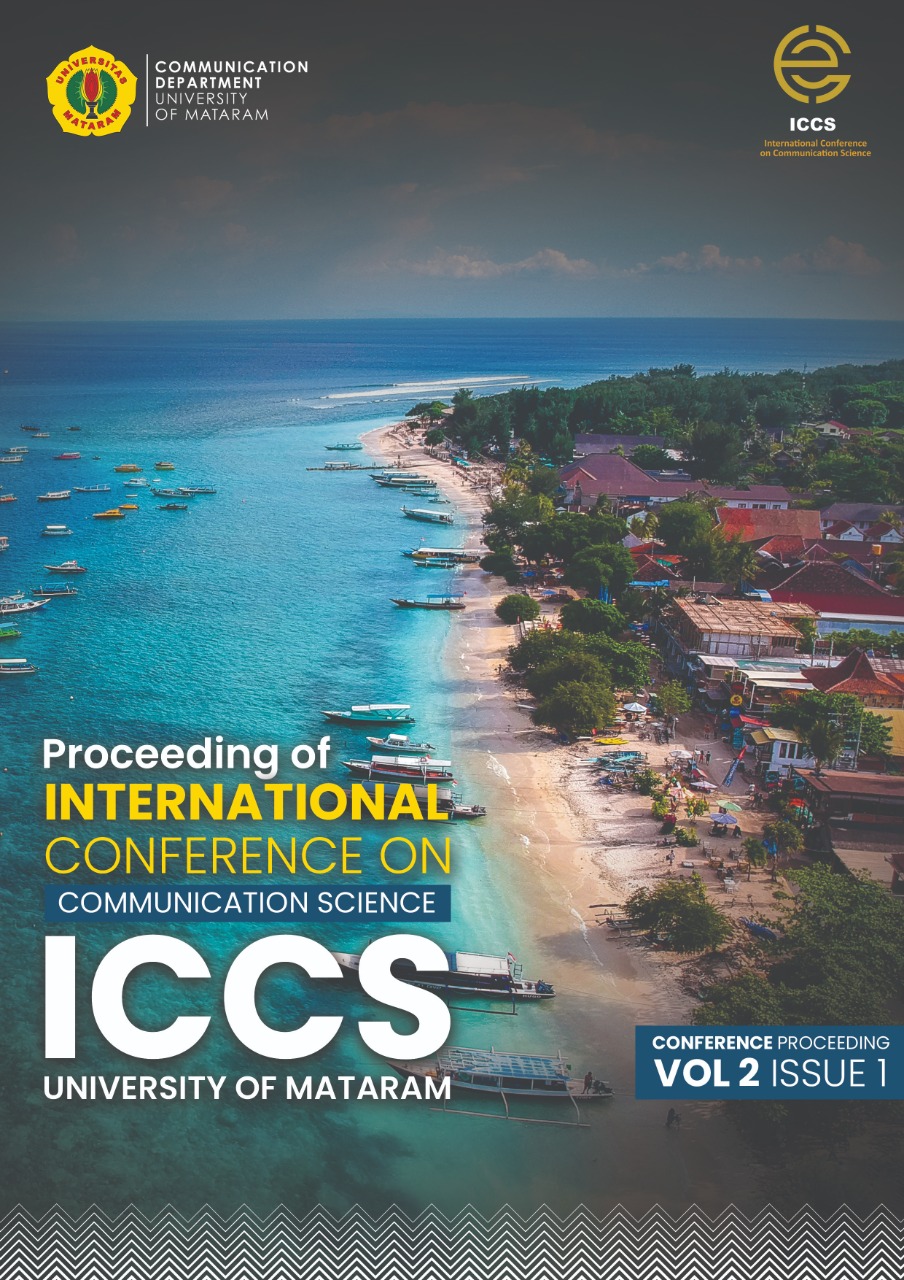 Downloads
Section
CULTURAL STUDIES AND SOCIAL CHANGES
License
Copyright (c) 2022 Proceedings Of International Conference On Communication Science
This work is licensed under a Creative Commons Attribution 4.0 International License.