THE MEANING OF PSEUDO-HAPPINESS IN THE BNI ADVERTISEMENT COVID 19 PREVENTION EDITION
Keywords:
Representation, Semiotic, Umberto Eco, Advertising
Abstract
Advertising are divided into two types, such as commercial advertising and noncommercial advertising. Public Service Annoucement or noncommercial advertising is usually created to invite others to be interested in the ideas it offers. In this study titled "The Representation of the meaning of happiness pseudo in banking advertising" aims to know the representation of the meaning of happiness pseudo in Public Service Announcement made by BNI. This research is a qualitatively descriptive research using research methods i.e. semiotics research. The analytical techniques used in this research use the technique of Umberto Eco semiotics analysis with the aim to describe any sign that is considered to contain the meaning of "lie" so as to explain about the pseudo-part that is in the scene in the advertisement. The result of this research is that the false happiness that is reflected in this advertisement is seen in the settings of the scene divided into two categories, such as Setting the scene in the process of transmission Corona virus and in setting the scene that shows the prevention process of the Corona virus. Each Setting of the scene that displays a pseudo-happiness is evidenced by some scenes that do not match what is happening in the association and community Environment in general. A representation of the meaning of pure happiness is also depicted through the happy expression that continues to be displayed in each scene. This can be said to contradict the real state of society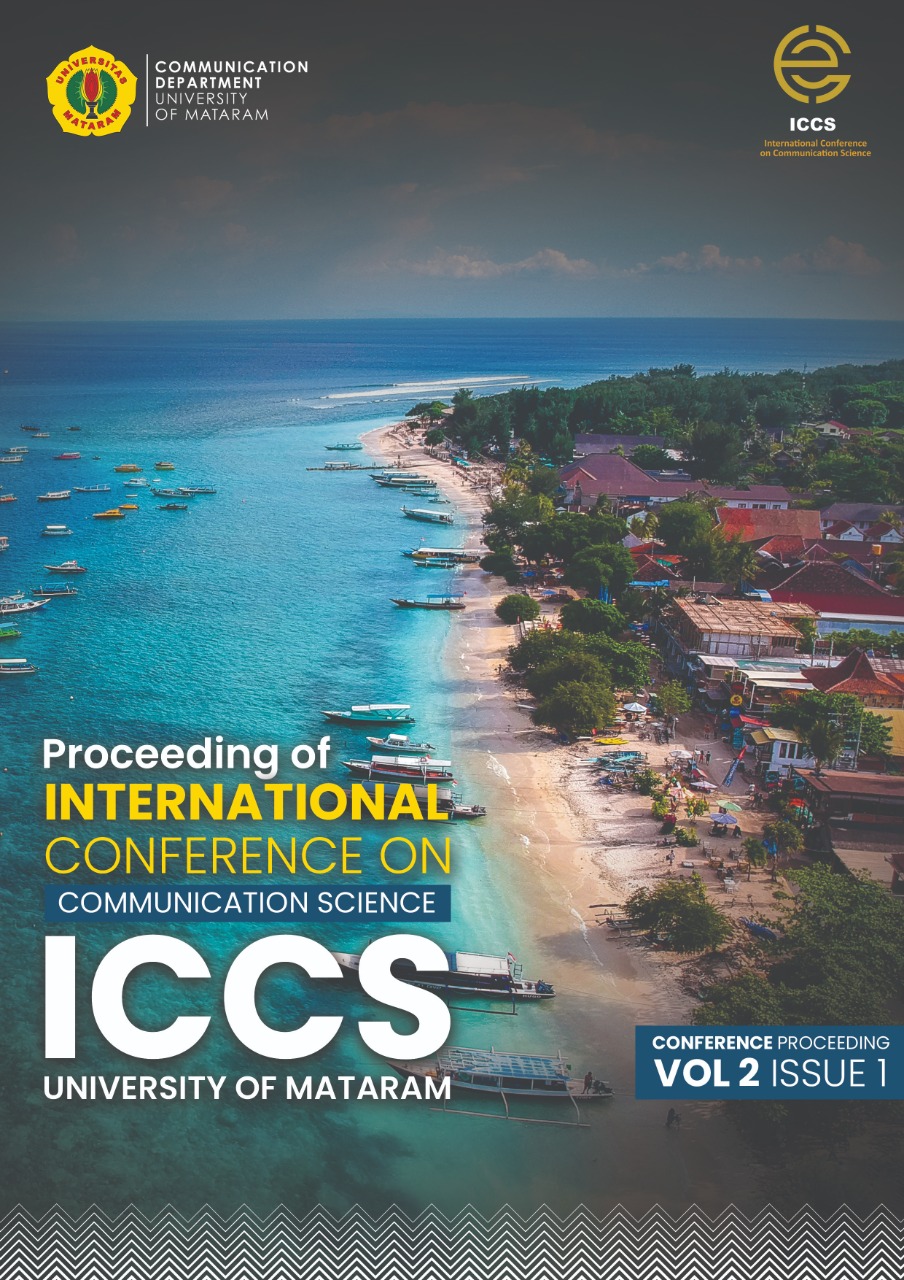 Downloads
Section
HEALTH COMMUNICATION
License
Copyright (c) 2022 Proceedings Of International Conference On Communication Science
This work is licensed under a Creative Commons Attribution 4.0 International License.