COVID 19 NARRATIVE DECONSTRUCTION IN SOCIAL MEDIA MEME
Keywords:
deconstruction, meme, social media
Abstract
The phenomenon of memes about COVID-19 spread through social media is interesting to study more deeply. Using Ferdinand d'Sausurre's semiotic analysis, the researcher explored several memes related to the government's appeal to prevent the spread of COVID-19, such as wearing masks, maintaining distance, washing hands, and reducing mobility. The analysis results show community reconstructs or deconstructs the texts submitted by the government as a form of protest, satire, and joke as an appeal to always masks in every activity. People make memes by wearing masks from underwear (loincloth and bra), tires for motorized vehicles, and coconut belts. In terms of keeping a distance, people make a meme of a barber lengthening his shaving machine with a wooden stick to keep it away from the shaved one. Other narratives built by the community through these memes indicate resistance from the community against the COVID-19 narrative built by the government.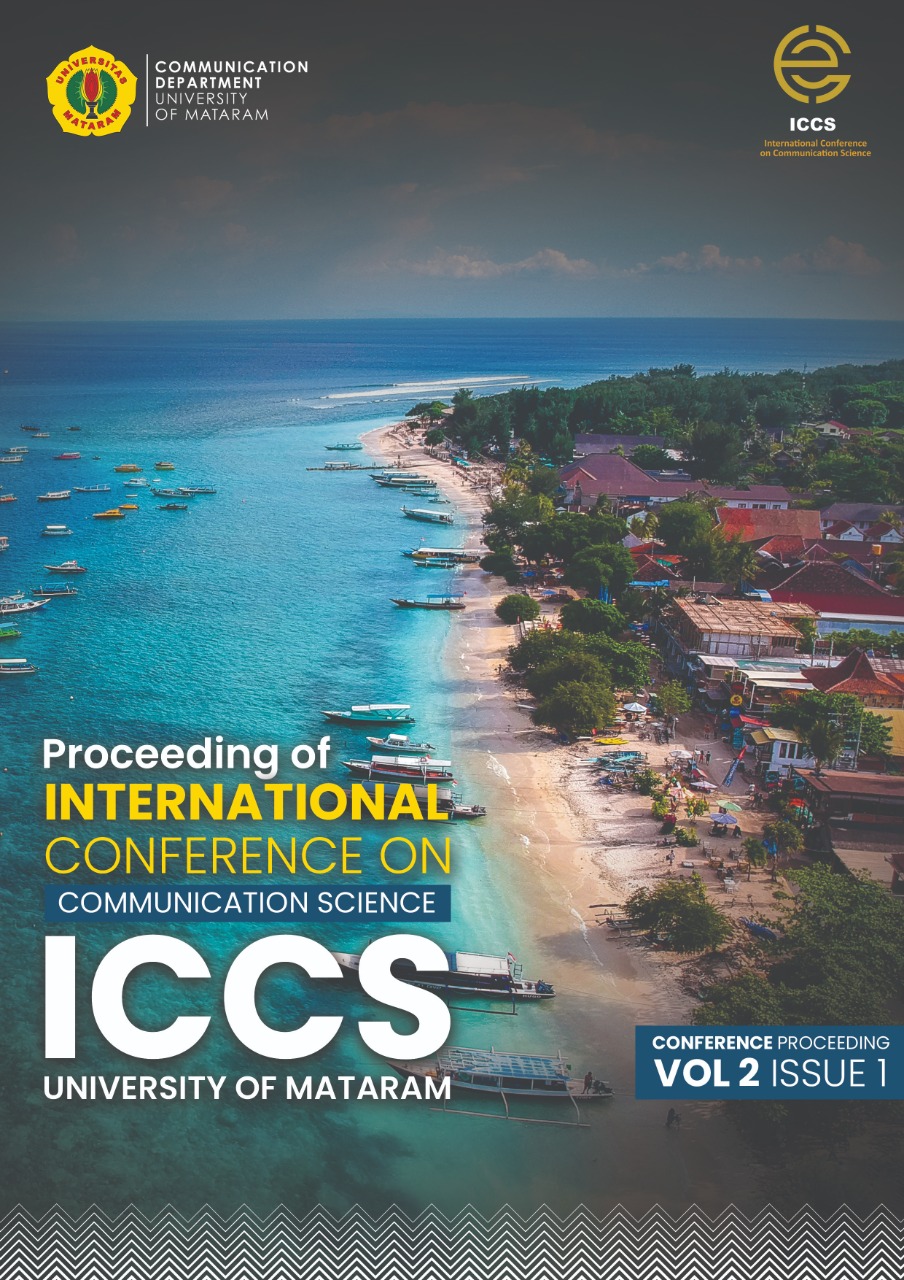 Downloads
Section
HEALTH COMMUNICATION
License
Copyright (c) 2022 Proceedings Of International Conference On Communication Science
This work is licensed under a Creative Commons Attribution 4.0 International License.