Rural Tourism Development Through Community Based Tourism Sumbergondo Village Malang
Keywords:
rural tourism; community-based tourism (CBT); marketing communication; badan usaha milik desa (BUMDes)
Abstract
As one of the villages with natural potential and village potential with mountainous geographical characteristics, Sumbergondo Village can be developed into a village tourism area. Its uniqueness provides a different attraction for tourists to visit Sumbergondo village, both natural tourism, artificial tourism, and educational tourism. Tourism village development activities encourage sustainable economic alternatives for the community. This study uses a community-based tourism model in the context of developing the Sumbergondo tourism village pilot, which involves the community in all management and development activities of the Sumbergondo tourist village. In addition, marketing communication theory is also used to encourage promotion activities for sustainable tourism villages. This research uses case study research with a qualitative descriptive type. The data collection technique used was by conducting in-depth interviews with various parties involved in the development of the Sumbergondo tourist village. The results showed that the development of tourist villages involved various parties such as village officials, Youth Organizations, Mount Arjuna Exploration Community (Jaguar), KIM Warta Mertani, women's farmer groups, and Family Welfare Empowerment groups (PKK) and the Sumbergondo village community. KIM Warta Mertani carries out marketing communication activities to develop tourist villages in partnership with the Village-Owned Enterprises (BUMDes) Sumbergondo. Activities carried out include access to information, discussion, implementation, networking, information dissemination, and information advocacy according to community needs. The various promotional activities carried out have encouraged the growth of the village economy so that the community has alternative income to improve their welfare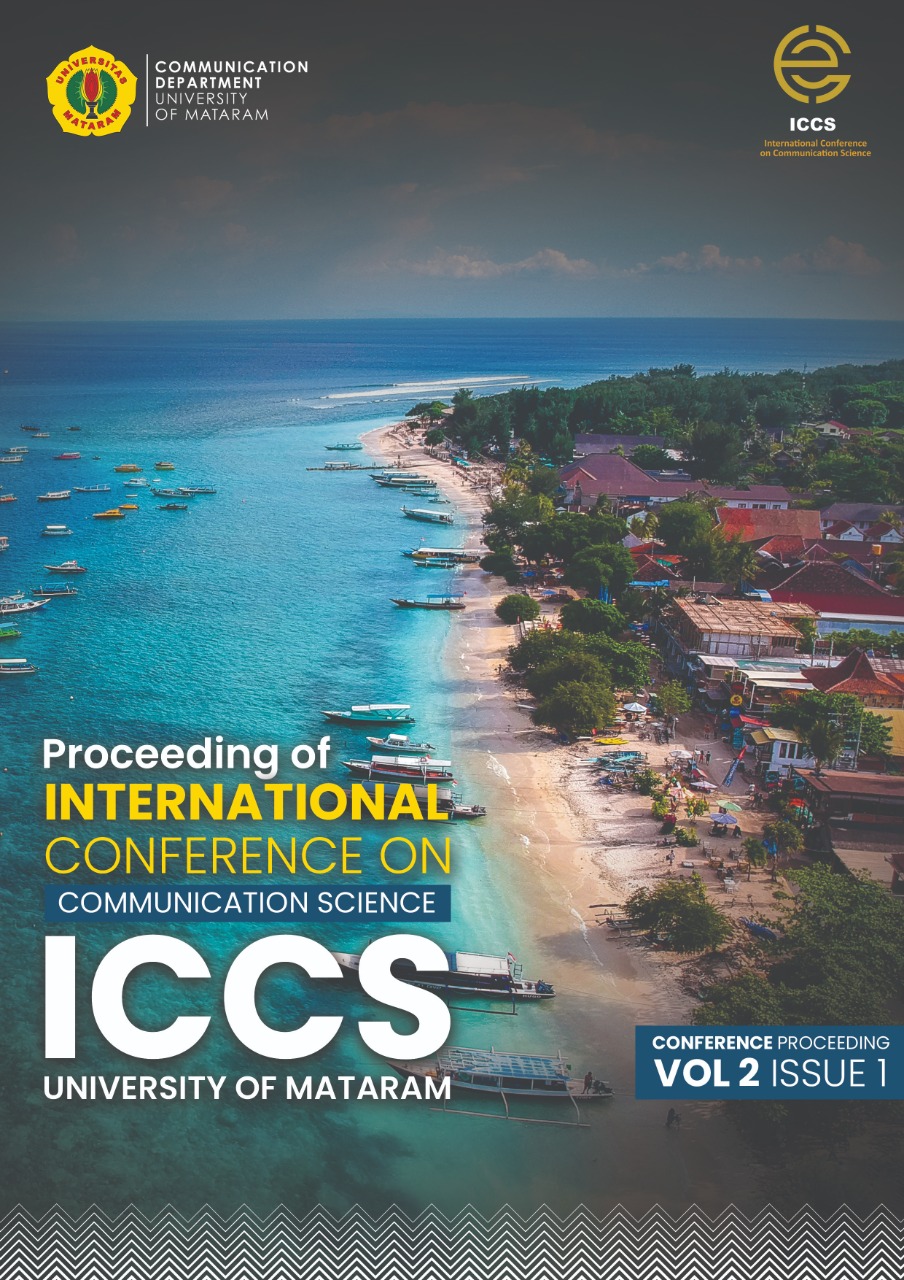 Downloads
Section
TOURISM AND MARKETING COMMUNICATION
License
Copyright (c) 2022 Proceedings Of International Conference On Communication Science
This work is licensed under a Creative Commons Attribution 4.0 International License.