THE CONTRIBUTION OF USER-GENERATED ONLINE VIDEO TO EMPOWER INDONESIAN MIGRANT WORKERS: A DISCUSSION PAPE
Keywords:
migrant worker, youtube, empowerment
Abstract
The marginalization of Indonesian migrant workers is not a new story. Their dream of success abroad ended as a nightmare since some of them were physically and mentally abused, especially those who work in the informal sector. A series of innovation in technologies have offered an opportunity for improvements in freedom and justice. This particular paper addresses the gap in the academic literature by analyzing the role of citizen-generated video for advocacy purposes and hasten social changes, particularly for Indonesian migrant workers. Desk research was used as the methodology in this research. A large volume of bibliographic materials related to the  use of user generated content to empower marginalized people was scanned and a limited number of documents have been critically reviewed. Articles were included in the review if the author discussed UGC along with debates related to its capacity for empowerment. As a result, this paper develops the argument that the capacity to participate in both video production and dissemination would enable Indonesian migrant workers to fight against injustice and discrimination and enhance their democratic engagement. With a set of camera in their hand and supported by the networked platform, Indonesian migrant workers are now able to create first-hand evidence which is powerful
to encourage or boost public social and political action. As a promising feature, the user-generated video is a way for Indonesian migrant workers to be "visible" and to have the "voice" and challenge the negative stereotype that existed in society or negative framing in mainstream media towards them.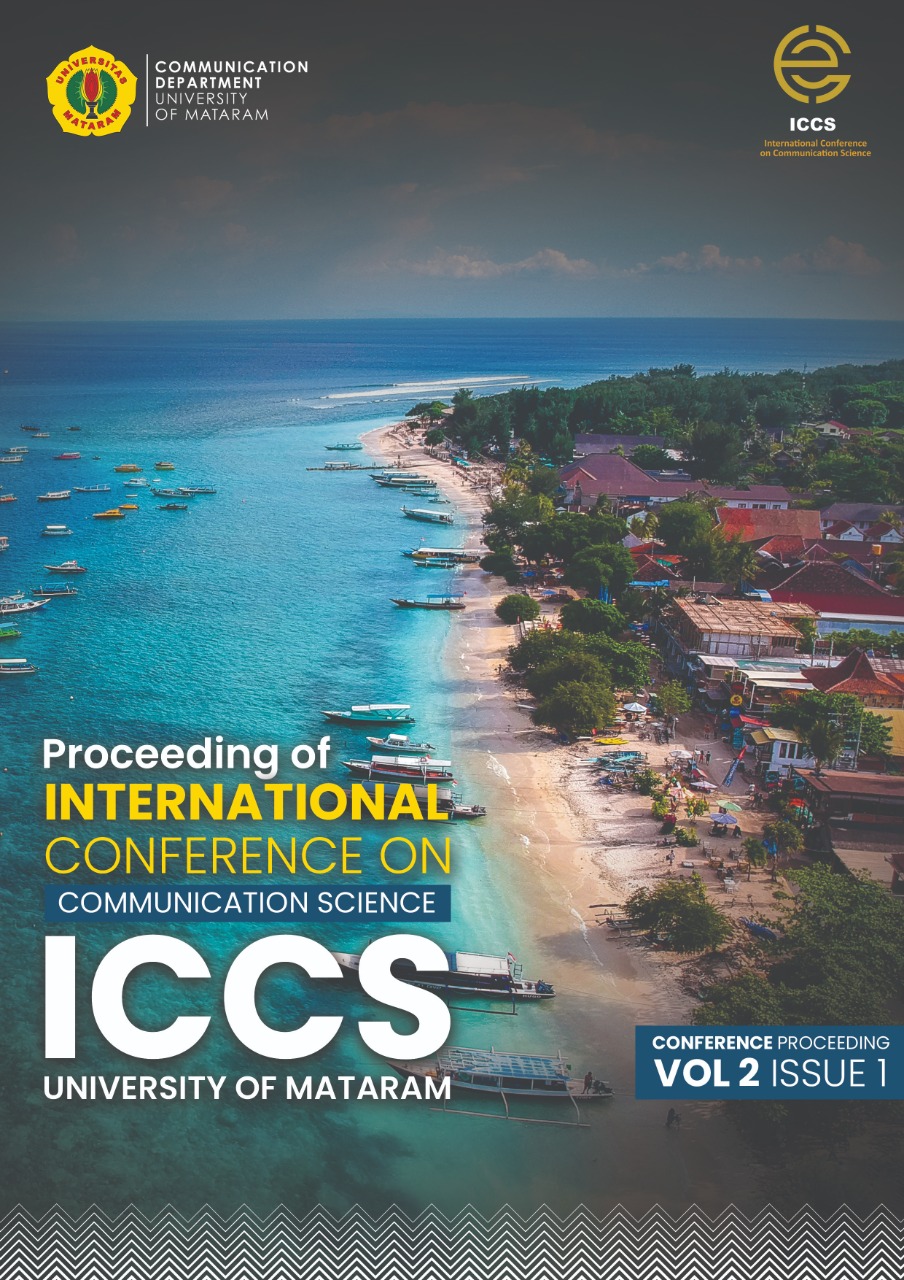 Downloads
Section
JOURNALISM, ICT AND DIGITAL MEDIA
License
Copyright (c) 2022 Proceedings Of International Conference On Communication Science
This work is licensed under a Creative Commons Attribution 4.0 International License.