SEMIOTIC ANALYSIS OF WEDDING TRADITIONAL PROCESSES IN ACEH – JAVA CULTURE IN GEUREUDONG PASEE DISTRICT
Keywords:
Analysis, Semiotics, Marriage, Culture, Geureudong Pasee.
Abstract
In this study entitled "Analysis of Semiotics of Traditional Wedding Processions in Aceh-Javanese Culture in Geureudong Pasee District," the author examines how Semiotic Communication exists in Geureudong Pasee, and what semiotics is used in marriage in Aceh-Javanese culture in Geureudong Pasee. Researching the meaning of semiotics used at the time of the wedding, the implementation schedule, and the place of implementation, as well as researching the meaning of denotation, connotation, and myth that occurred during the marriage of the two cultures. The main data sources used in qualitative research are the implementation, movements, and actions of the two cultures, and for the completeness and validity of the data by using instruments, data, documents, several respondents who are experts in the field of culture, traditional advice from the two cultures. and others. The theory used in this research is the theory of Social Construction, which sees the meeting of two different cultures forming another construction. The most dominant cultural components are beliefs, values ​​, and norms, which then give birth to an interesting cultural integration because each party realizes that there is give and take. The meeting of these two cultures did not cause division or conflict, instead, they respected each other or one culture with another, from each culture they realized that differences did not make them different, the semiotics used by the Acehnese could be used and utilized well by the Javanese as well as by the Javanese. The researcher also suggests that traditional elders or those who know adat should take the time to teach the next generation, because if there are no traditional actors, then the next generation will not know the custom.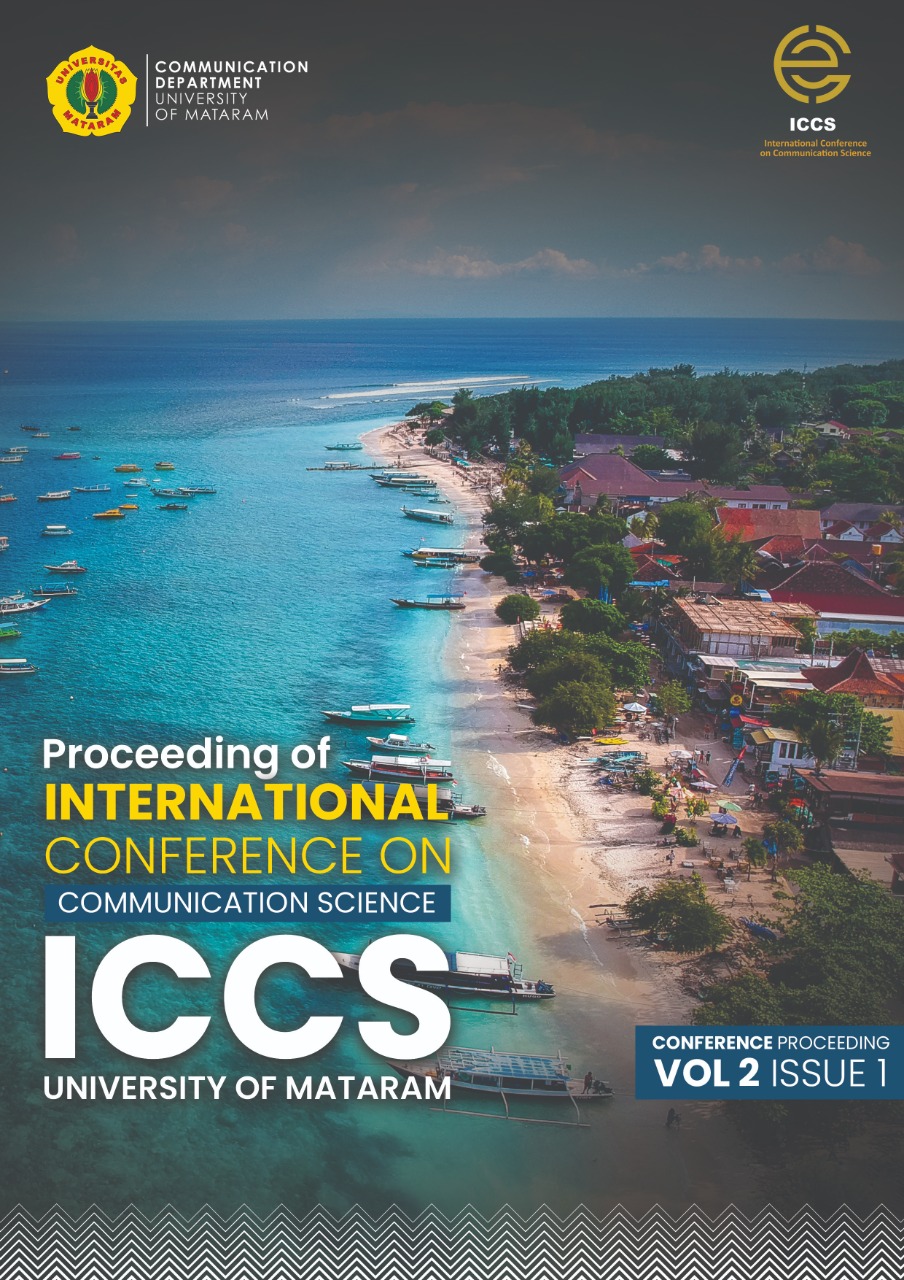 Downloads
Section
CULTURAL STUDIES AND SOCIAL CHANGES
License
Copyright (c) 2022 Proceedings Of International Conference On Communication Science
This work is licensed under a Creative Commons Attribution 4.0 International License.