Tourism Village Promotion Strategy via Instagram
(Qualitative Study on @kampunglawas)
Keywords:
old village, tourism, instagram
Abstract
Kampung Lawas Maspati is one of the old villages located in Surabaya based on the oldest map of the City of Surabaya which was made in 1677. The potential and uniqueness of Kampung Maspati has the opportunity to be developed into a Tourism Village so that it attracts tourists to visit and has a direct impact on improving the economy of the residents. The formulation of the problem in this study, how is the promotion strategy carried out by Kampung Lawas Maspati in using the @KampungMaspati Instagram account. While the goal is to identify and explain the promotion strategy. This study uses a qualitative descriptive research method. The findings from this study The promotional strategies carried out by Kampung Maspati through social media Instagram @kampunglawas include: 1) Content preparation. 2) Management of the @kampunglawas Instagram account 3) Establishing relationships with followers 4) Organizing events in Maspati Lawas Village 5) Monitoring and Evaluation of content, Monitoring and Evaluation of Event Activities.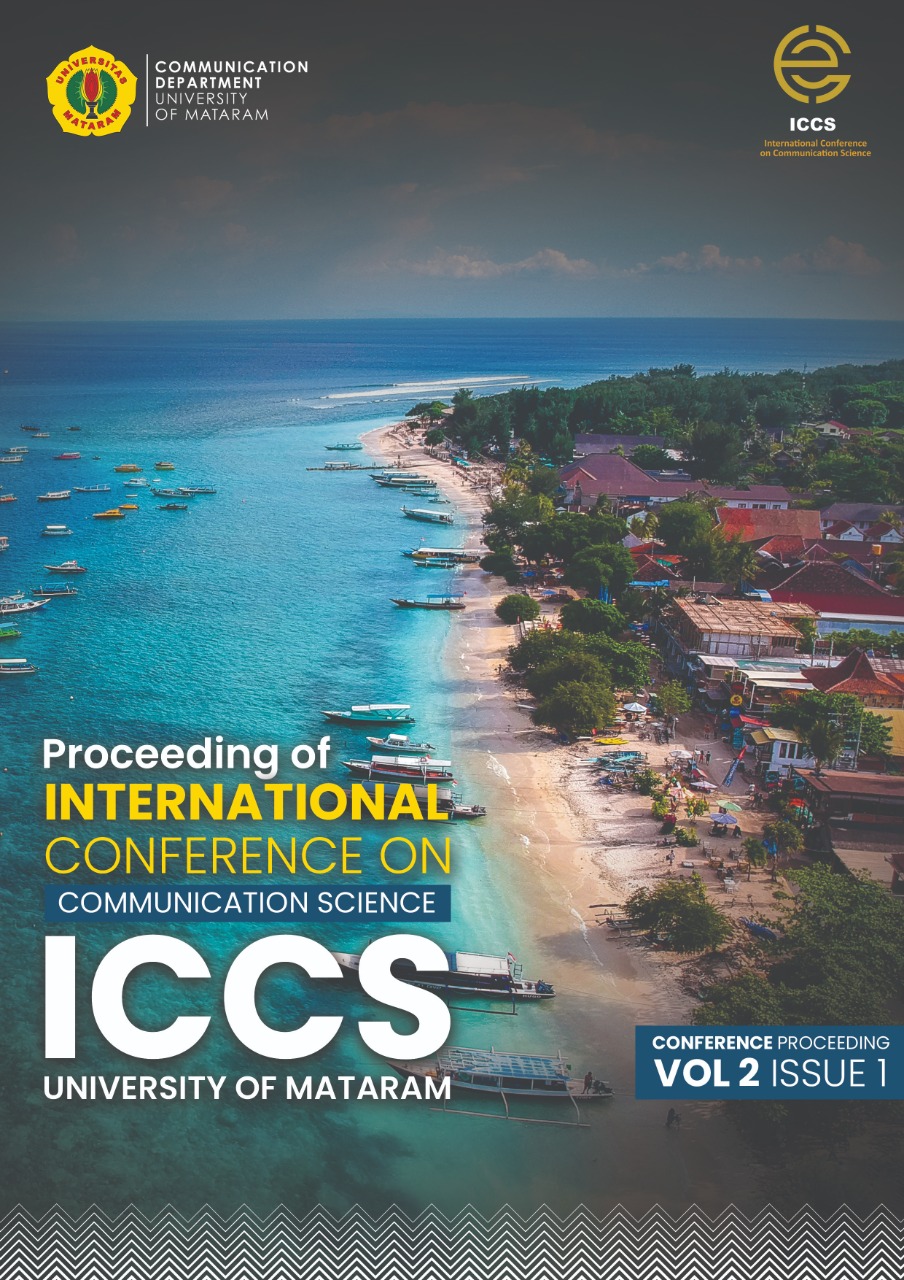 Downloads
Section
TOURISM AND MARKETING COMMUNICATION
License
Copyright (c) 2022 Proceedings Of International Conference On Communication Science
This work is licensed under a Creative Commons Attribution 4.0 International License.