Pilkada During a Pandemic: The Influence of News Media on Trust and Political Participation Amid the COVID-19 Pandemic
Keywords:
Pilkada, COVID-19 Pandemic, News Media, Public Trust, Political Participation
Abstract
Communication research has examined the relationship and influence of news exposure on political attitudes and behavior. From the perspective of the democratic process, an important question in this research is related to the extent to which information exposure regarding the handling of the COVID-19 virus outbreak affects public trust in the government and its political institutions. In particular, the purpose of this research is to examine the extent to which exposure to information about the COVID-19 pandemic affects public perceptions and political beliefs in one of the areas that has the highest rate of COVID-19 cases in Indonesia and holds regional head elections in the midst of a pandemic. In addition, this study also examines whether there is a relationship between the perceived threat of being exposed to the virus and political trust with the level of electoral participation in the midst of a pandemic. This research method uses a quantitative approach with the selected location is Surakarta, Central Java. Data were collected through online questionnaires and offline questionnaires to people who have a Surakarta KTP and are included in the Voters List in the 2021 regional head election. The sampling used is non-probability sampling so that the results of this study do not intend to produce findings that will generalize to the entire population but only a theoretical test. By conducting a survey of 211 respondents, this study found several findings. First, even in the midst of a health crisis due to the COVID-19 virus outbreak, the level of public participation in the 2020 Pilkada tends to be high. Second, political trust influenced by media coverage has a positive correlation with the high level of public participation in the Regional Head Election in the midst of the COVID-19 pandemic.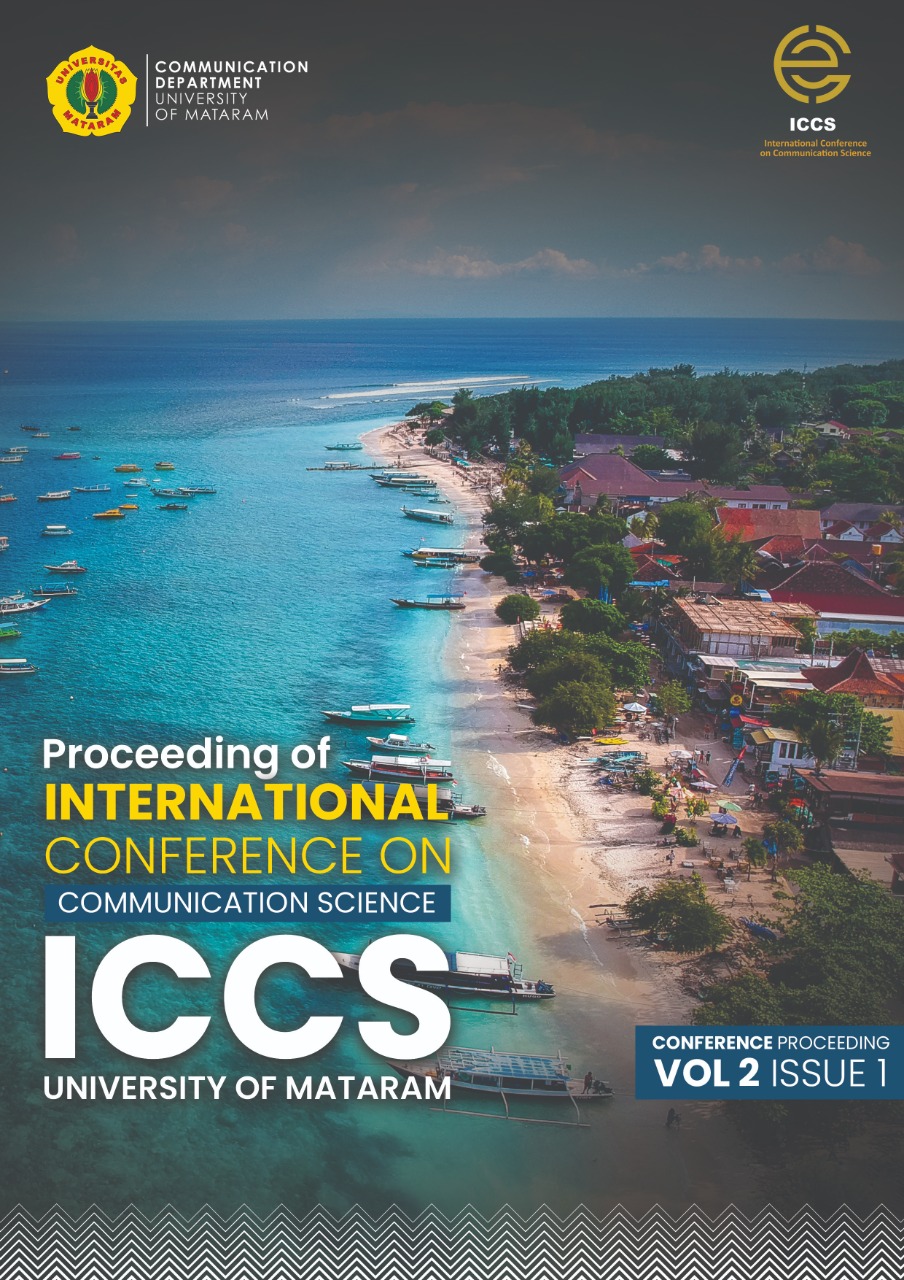 Downloads
Section
POLITICAL COMMUNICATION
License
Copyright (c) 2022 Proceedings Of International Conference On Communication Science
This work is licensed under a Creative Commons Attribution 4.0 International License.