Sustainable Corporate Social Responsibility Program as an Effort for Community Adaptation to Climate Change, Case Study in Bukit Batu District, Bengkalis Regency
Keywords:
climate change, CSR, peatland, coastal 
Abstract
Climate change is currently a very troubling problem in the world. Indonesia is also one of the countries affected by climate change This also happened in the Bukit Batu District, Bengkalis Regency, Riau Province. The impact of climate change can be seen directly in the Bukit Batu area with the emergence of disasters that occurred there, in the coastal area the perceived impact is an increase in tidal water levels every year which causes tidal flooding and abrasion, in addition to the problems in peat areas that often occur. There are land and forest fires during the summer season and flooding in the rainy season. Through the Corporate Social Responsibility (CSR) program of PT Kilang Pertamina Internasional Unit Sungai Pakning,like "Program Kampung Iklim", "Kampung Gambut Berdikari", "Permata Hijau Pesisir Gambut", " Sekolah Cinta Gambut" programs, the community around the company began to be able to adapt in various ways with the assistance provided by the company and government too. So that with the CSR program, the community will be able to live sustainably. In addition, collaboration between stakeholders is also very helpfull for the success of the program in supporting community adaptation efforts to climate change. This study uses a qualitative descriptive method to describe the condition of the area affected by climate change with a purposive sampling procedure for the CSR program of PT Kilang Pertamina Internasional Unit Sungai Pakning. With this collaboration program, climate change problems have begun to be handle, such as in Pangkalan Jambi and Sungai Pakning Village.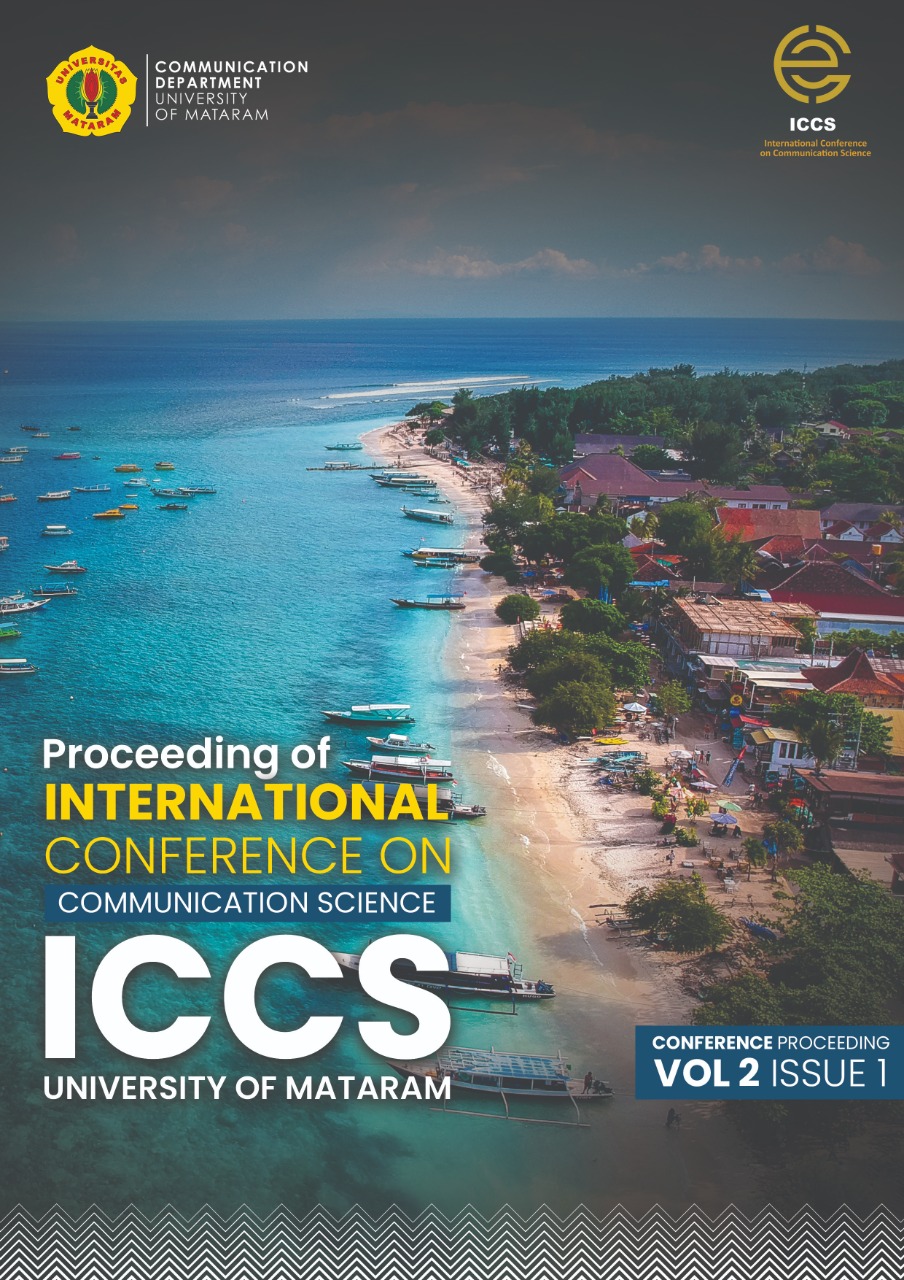 Downloads
Section
ENVIRONMENTAL AND DISASTER COMMUNICATION
License
Copyright (c) 2022 Proceedings Of International Conference On Communication Science
This work is licensed under a Creative Commons Attribution 4.0 International License.