Performance of Inclusive Online Media for Disability Literation at KamiBijak.com
Keywords:
disability, inclusive online media, media literation, newsroom innovation
Abstract
Inclusive online media has an important role to give the disabled access to information. As a new inclusive online media, KamiBijak has the vision to perform the media with disability-friendliness in providing public information services. Therefore this study aims to analyze the content strategy of KamiBijak in the newsroom for distributing information to the disability audience. This research manages to discuss the newsroom innovation on KamiBijak by displaying sign language as the major language to deliver the message. The paradigm of this study uses a qualitative approach, by analyzing deeper content about KamiBijak newsroom innovation strategies used with descriptive research types. To collect the primary data, the researcher use a dept interview with the editor-in-chief of KamiBijak. Meanwhile to collect the secondary data, the researcher used content that covers on KamiBijak and literature studies. The results show that KamiBijak is an inclusive online media delivering information with sign language for Teman Tuli. Persons with disabilities, especially Teman Tuli, access information through video content that uses sign language with the full frame concept. The involvement of the non-disability team minimizes errors in friends with disabilities who have limitations in word processing because the use of sign language is different in structure from writing based on PUEBI rules. In addition, the activities of the production team from employees with disabilities and disabilities are able to complement journalistic products more fully.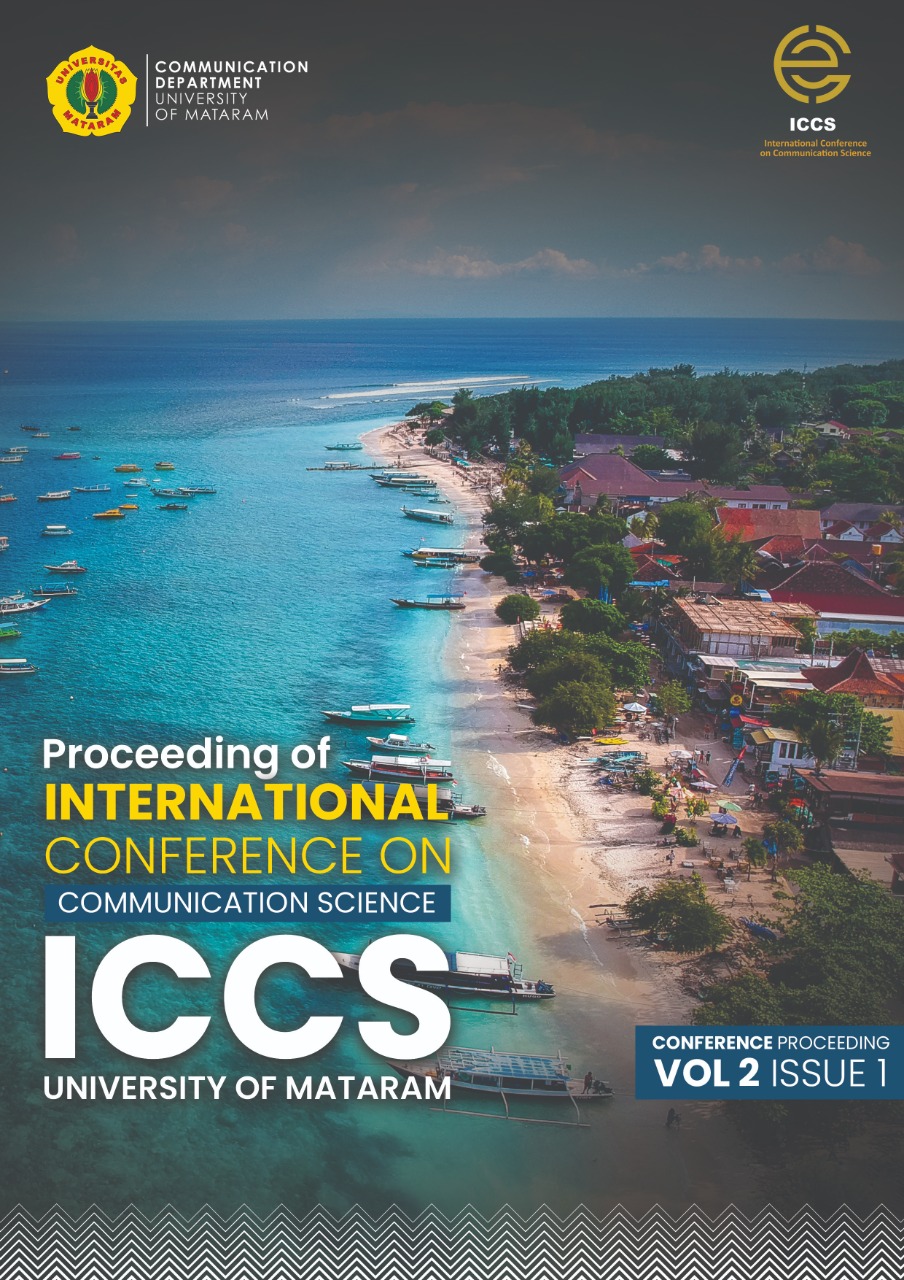 Downloads
Section
JOURNALISM, ICT AND DIGITAL MEDIA
License
Copyright (c) 2022 Proceedings Of International Conference On Communication Science
This work is licensed under a Creative Commons Attribution 4.0 International License.