Indonesian Moslem Mother's Style of Communication Upon Sexual Education For Boys in Their Early Age
Keywords:
Moslem, Sex Education, Mother
Abstract
Many sexual violence cases put men as either a victim and perpetrator. The way they groom since early childhood could help setting the best example to how they should respect and protect their boundaries in sexual business. Therefore, boys are necessary to be given a sex education since their early age. However, the sex education is considered taboo in Indonesia, said that it is related to religious view, when they are not. This paper examined "How is Indonesian moslem mother's style of communication upon sexual education for boys in their early age?." Researchers use descriptive qualitative methods to analyze, describe, then explain in depth and detail based on the activities of social phenomena. In two informants, it was found that they have a tendency to have different communication styles depending on the stage of sex education they give to their boys at an early age. They adopt an assertive communication style for the information they share. However, they change to apply a non-assertive communication style when they feel they have no understanding toward the information they convey or the child asks a question and they are unknown to the answer. Finally, they can also become aggressive when they force their children to follow directions regarding the sex education they provide.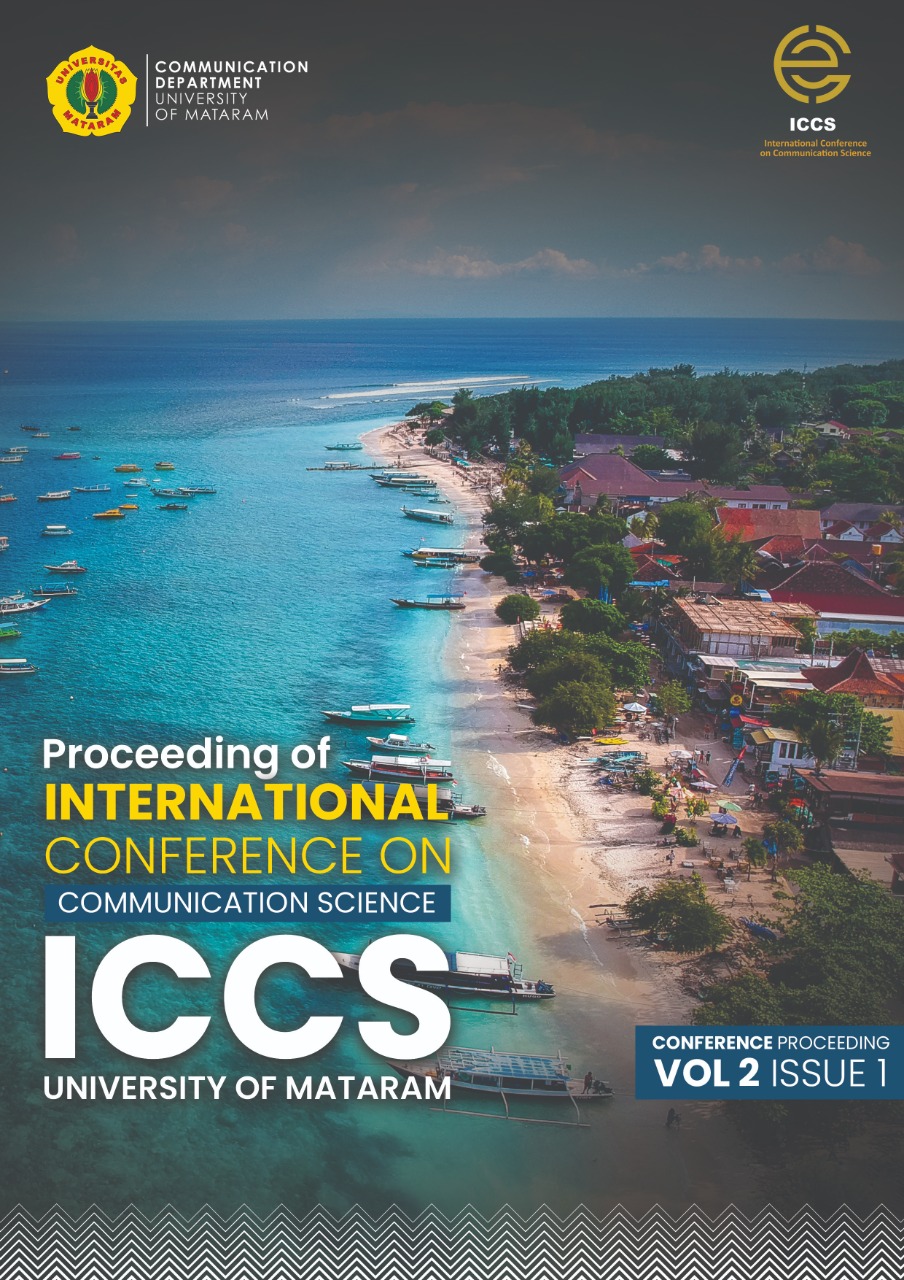 Downloads
Section
CULTURAL STUDIES AND SOCIAL CHANGES
License
Copyright (c) 2022 Proceedings Of International Conference On Communication Science
This work is licensed under a Creative Commons Attribution 4.0 International License.