SYMBOLIC COMMUNICATION IN THE TUTURANGIANA ANDALA RITUAL: TRANSLATING THE CONVERSATIONS OF THE BUTONESE WITH THE SEA
Keywords:
Tuturangiana Andala , Symbolic Communication, Butonese
Abstract
The purpose of this research is to find out how symbolic communication at Tuturangiana Andala ritual on Pulau Makassar in Baubau city. Data analysis techniques use a qualitative approach, the location of the study is on the island of Makassar city of Baubau southeast Sulawesi. The study suggests that the process of performing the tuturangiana andala ritual was a four-point sacrifice held by the people on the Pulau Makassar, in the performance of Tuturangiana Andala has a symbol that, in the symbol, has a meaning and is known only to the Butonian people on the Pulau Makassar. The study used the symbolic interaction theory by Herbert Blumer. The identification of six informers was deemed viable. A symbol or instrument found in the Tuturangiana Andala ritual of green bamboo, betel nut, black goat, and red flag.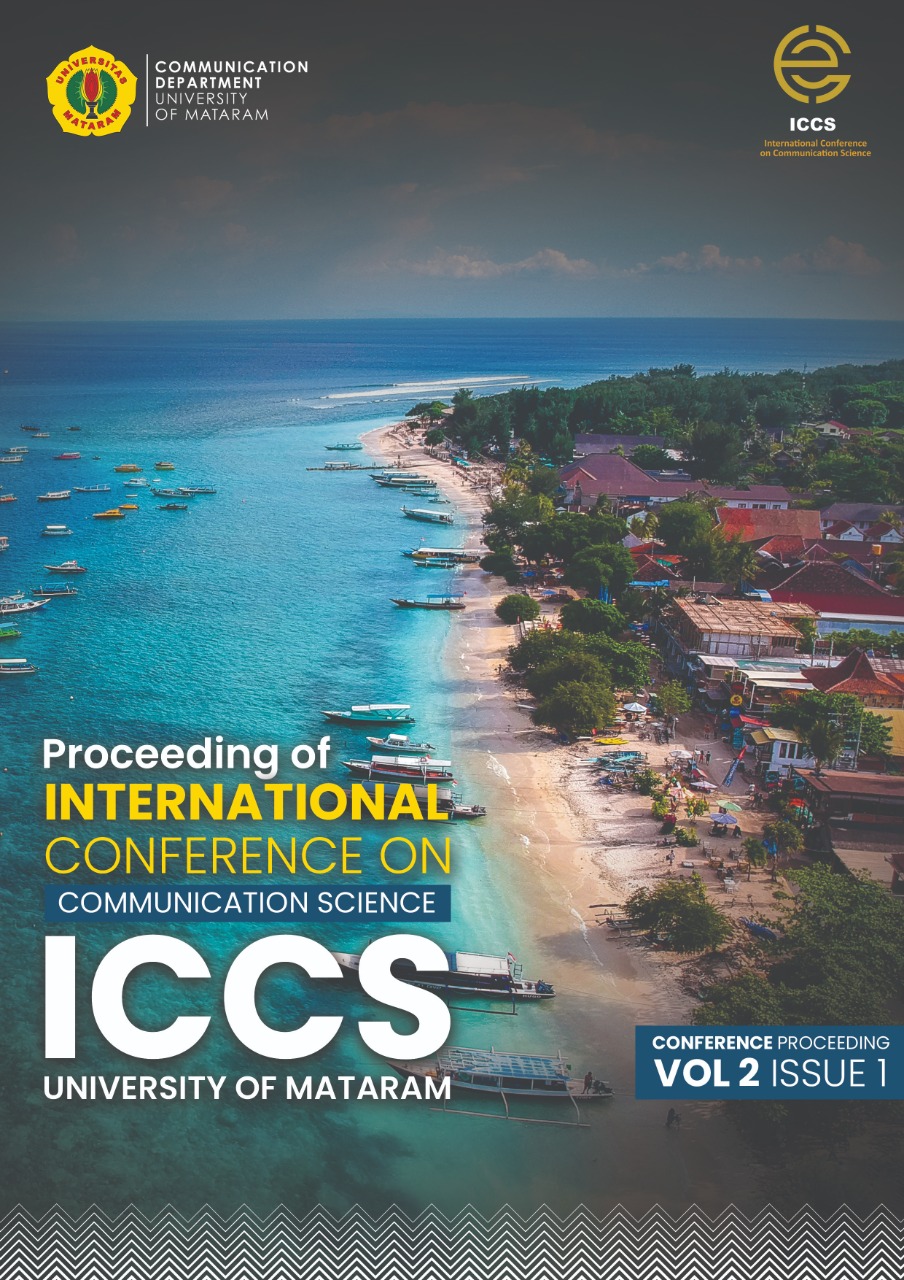 Downloads
Section
JOURNALISM, ICT AND DIGITAL MEDIA
License
Copyright (c) 2022 Proceedings Of International Conference On Communication Science
This work is licensed under a Creative Commons Attribution 4.0 International License.