Student Behavior in Searching for COVID-19 Virus Information Through Twitter
Keywords:
Communication, Student Behaviour, Information Through twitter, Covid-19
Abstract
The COVID-19 pandemic that was present at the beginning of 2020 brought many changes to people's behavior. Government policies in handling COVID-19 which require people to work and study from home as well as social restrictions have changed people's lifestyles. In such circumstances, social media has become a means of obtaining information, however, users need to examine the truth of the information. Students as part of the community who understand the use of social media, especially Twitter, become a community group that actively interacts to find and provide information about COVID-19 through Twitter. So with a qualitative approach, this paper examines how students seek information on COVID-19 transmission through Twitter based on psychological conditions, demographics, interpersonal relationships with the community, environment and social media characteristics. based on the analysis that has been done, it is found that psychologically social media must be able to provide healthy, entertaining information, provide learning, information according to needs and be able to satisfy the social network cognitively and affectively. In addition, demographically, Twitter is easier to use by the younger generation but this group is not wise enough to understand valid information. Thus, community participation, especially among families, is important in providing understanding and understanding of the information obtained. Then, the role of Twitter users in assisting the government in disseminating information regarding the handling of COVID-19.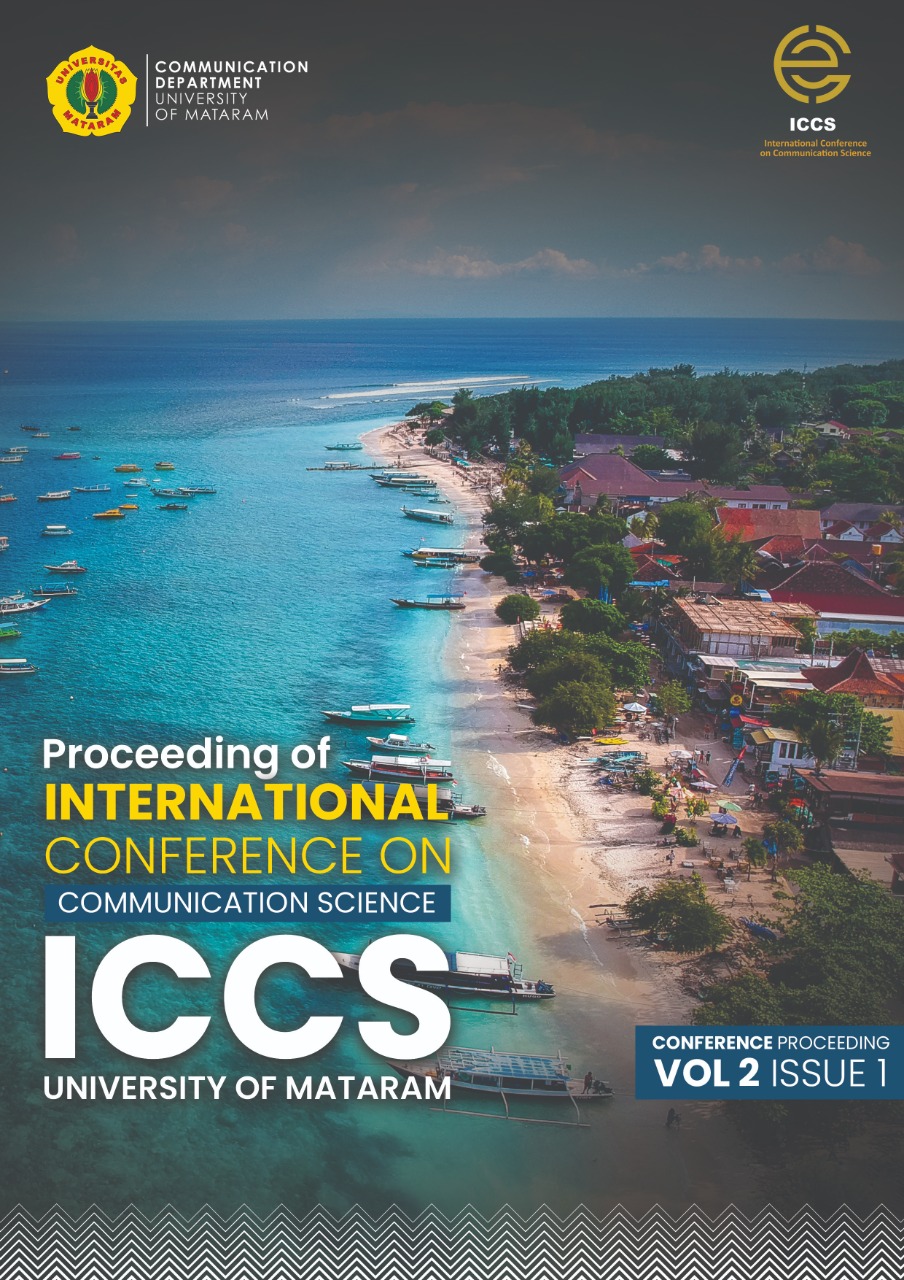 Downloads
Section
JOURNALISM, ICT AND DIGITAL MEDIA
License
Copyright (c) 2022 Proceedings Of International Conference On Communication Science
This work is licensed under a Creative Commons Attribution 4.0 International License.