Women's Image Exploitation in Television News of Aisha Weddings
Keywords:
female image; exploitation; feminism; mass media; semiotics; television
Abstract
Women's images in the media are exciting. When the role of women in society shifts, the media will shape public perception. Verbal exploitation has ended. Aisha Weddings presents women as commercial products by selling early marriage, unregistered marriage, and polygamy in the media. This study aims to show the depiction of the exploitation of the image of women in Aisha Weddings on television. The approach used is qualitative with a critical paradigm, and Roland Barthes' semiotic analysis method consists of Denotation, Connotation, and Myth. The results of this study indicate that Aisha Weddings uses the image of women in the mass media in 3 categories, namely the image of the pillar that the image of women is considered the main object in forming a harmonious family, the image of the contest that women can meet the needs of their husbands both physically and mentally as a wife, and the image of association that women are considered to have unstable emotional and thinking aspects. The phenomenon of exploitation carried out by Aisha Weddings is included in the sexualization of news by using image objects and writing down articles or photo captions whose contents corner the image of women in society and pornography using female adolescent models as supporting images. There are three streams of Feminism contained in the news of Aisha Weddings on television, namely Liberal Feminism marked by Aisha Weddings forming the image of young women to get married immediately to have a better and secure future, Marxist Feminism marked by Aisha Weddings forming a class system in marriage making men feel more in control of women's lives. Existentialist Feminism is characterized by women having only two roles, namely the role of mother and wife.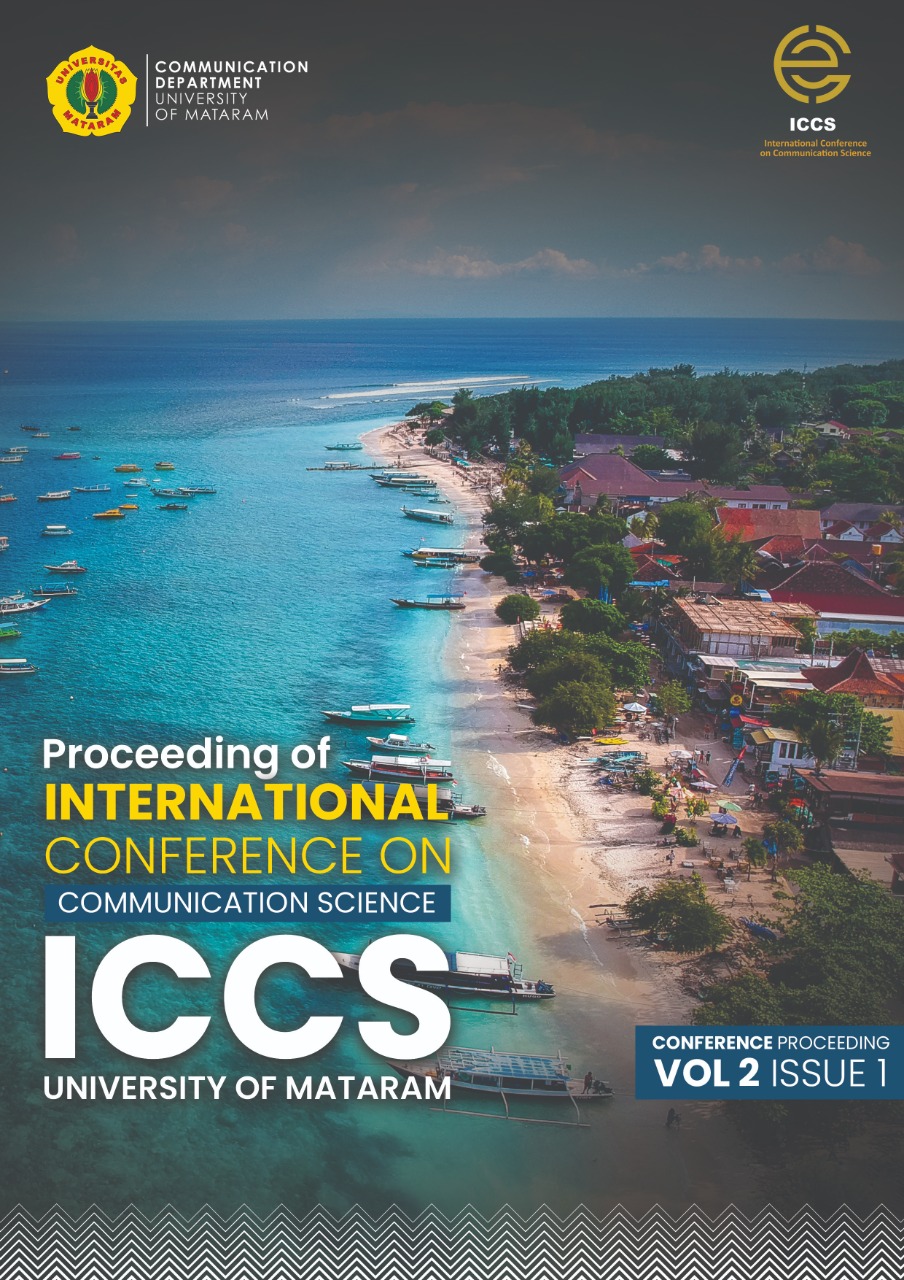 Downloads
Section
JOURNALISM, ICT AND DIGITAL MEDIA
License
Copyright (c) 2022 Proceedings Of International Conference On Communication Science
This work is licensed under a Creative Commons Attribution 4.0 International License.