Digital Communication Management Planning, Activities and Evaluation of Youtuber Suhardi Official in Improving Image
Keywords:
Management, Communication, Digital, Planning, Evaluation, Image
Abstract
Media digitization occurs in various aspects of life, including creating a new job called Youtuber. The Covid 19 pandemic has felt its impact since the enactment of Large-Scale Social Restrictions since March 15, 2021. Until now, the Imposition of Restrictions on Community Activities has been in effect in Indonesia and this has forced us to carry out digital transformations in services and transactions as well as work, including adaptation to a new job called Youtuber. The purpose of this study was to determine the Digital Communication Management Planning, Activities, and Evaluation of Youtuber Suhardi Official in improving the image. The object of this research is Suhardi as a Youtuber with 53,200 Subscribers. Research Methods Using Phenomenological Research Methods Edmund Husserl. With the concept of intentionality, Husserl confirmed phenomenology as a scientific method that does not begin with doubt, but is directed at what is actually the truth of experience. Meanwhile, for data collection techniques using interviews, observation and documentation. Based on the Data Findings, Data Results and Discussions that the researchers have conveyed, it can be concluded that Youtuber Mr. Suhardi has carried out Digital Communication Management both from Planning, Activities and Evaluation in helping to improve his Image. From Planning, you have done Market Research first, then do Youtube content creation activities with keyword analysis, content planning, and content creation. Then the promotion of the Youtube Channel was carried out. After that, do the conversion with a follow-up action so that additional subscribers and viewers can occur.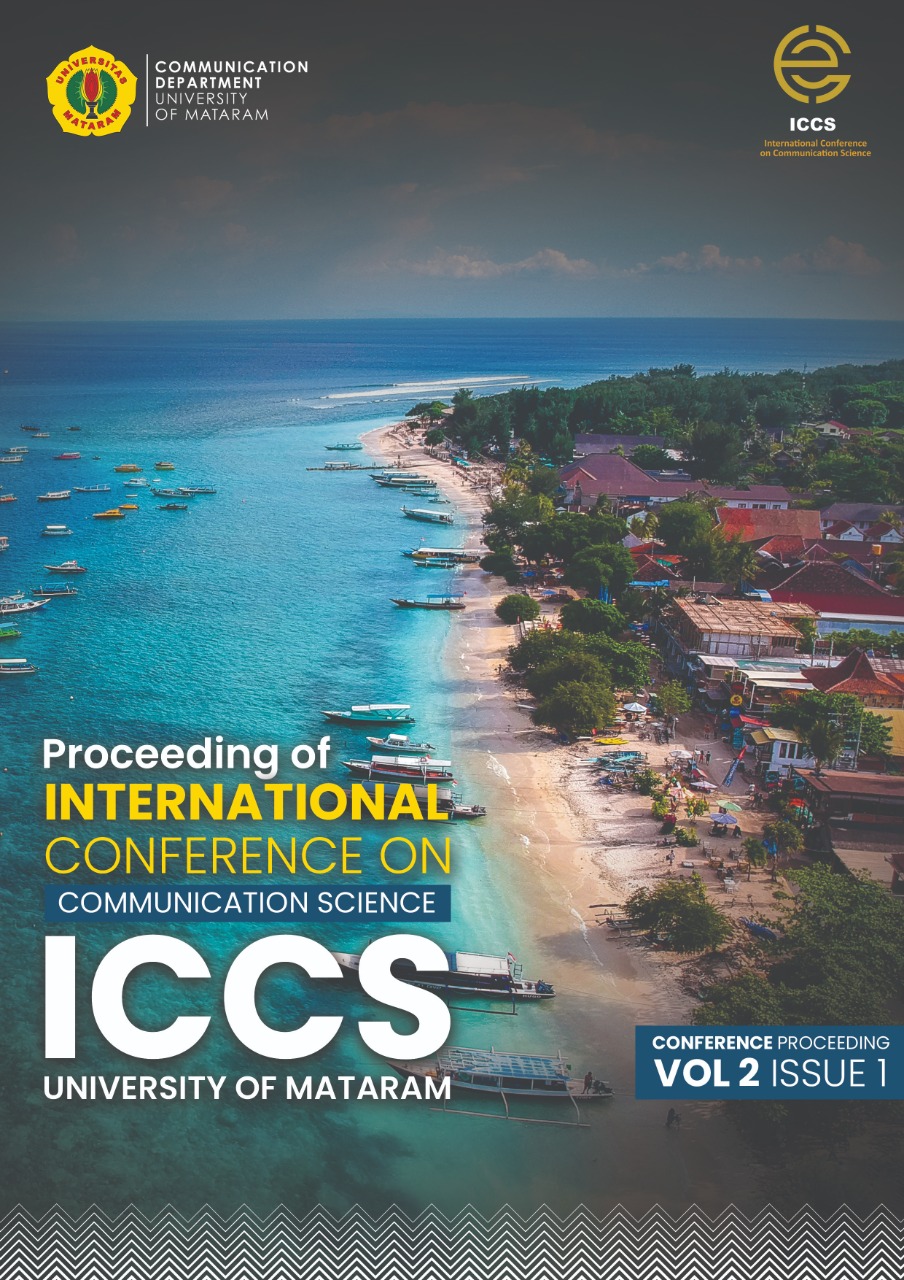 Downloads
Section
JOURNALISM, ICT AND DIGITAL MEDIA
License
Copyright (c) 2022 Proceedings Of International Conference On Communication Science
This work is licensed under a Creative Commons Attribution 4.0 International License.