DISEMINASI INFORMASI IKLIM BAGI PENYULUH DAN KONTAK TANI DI SENTRA BUDIDAYA HORTIKULTURA SEMBALUN
Keywords:
climate information, horticulture, Sembalun, literacy, BMKG.
Abstract
Climate information conveyed through mass media and social media by the Climatology Station has a strategic role in horticultural cultivation. Production can increase if farmers understand climate phenomena and are able to utilise climate information. However, there is a gap in climate information literacy for farmers and extension workers at the Sembalun horticulture center. Even partners in this public service stated that they lack of knowledge about climate information. This service is intended to improve the climate literacy of contact farmers and extension workers in Sembalun. The andragogy method through training and mentoring is applied in this service. The aim is to increase knowledge, understanding and ability to access climate information presented by the Kediri Climatology Station. The result of this activity is that as many as 26 partners have participated in climate literacy training. Evaluation after the training indicated, that all participants now understand the climate information presented by the Kediri Climatology Station. They also stated that after participating in the training, they were able to access climate information presented via the internet. However, the problem is that not all farmers have the means to access climate information online.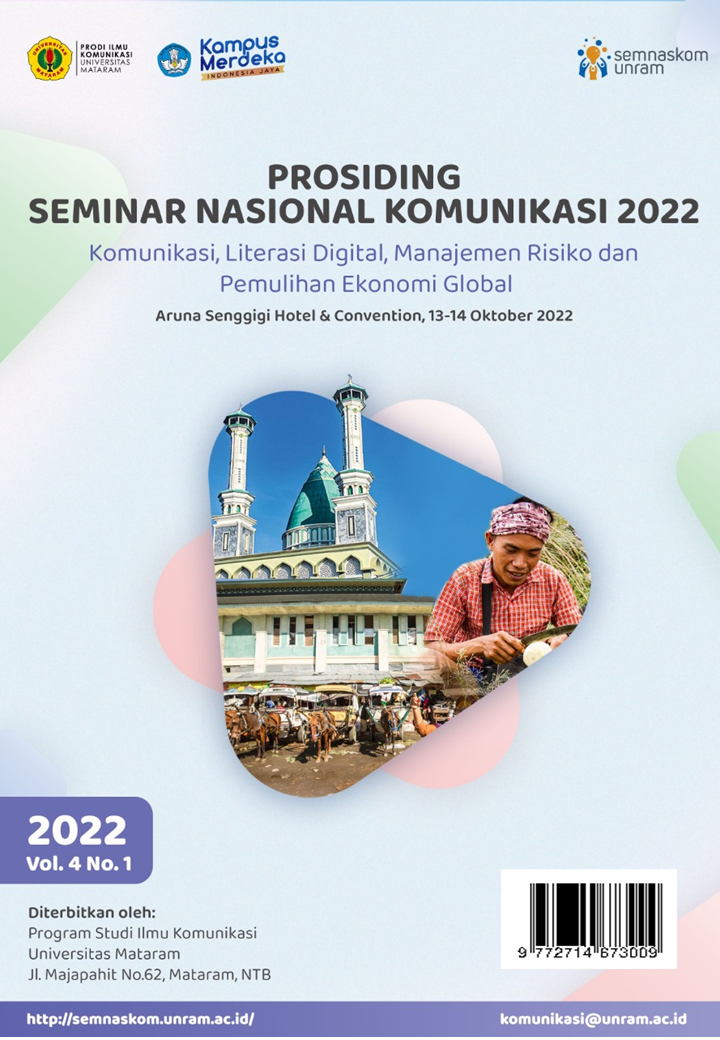 Downloads
Section
Komunikasi, Literasi Digital, Manajemen Risiko, dan Pemulihan Ekonomi Global