RUMAH REKA CIPTA DESA WISATA JETIS MENGANGKAT POTENSI WISATA BERBASIS PARTISIPASI KOMUNITAS MELALUI HYPERLOCAL COMMUNICATION
Keywords:
Hyperlocal Communication, Empowerment, Village Tourism
Abstract
Village tourism has an essential role in developing the social-economic condition in Indonesia.  However, in action to raise tourism potential Indonesia's tourism actors experienced many obstacles, which made the local community cannot utilize optimally the tourism. One of the villages that have potential is Jetis Village, which village tourism based in Cilacap that has nature tourism, religious tourism, culinary tourism, and educational tourism. In this moment, raising tourism potential seems easier by utilizing information and communication technology through hyperlocal communication. Hyperlocal communication itself is empowerment that allows citizens to disseminate information at the local level through social media. Hyperlocal communication uses branding activities by involving citizens and tourism groups. Yet, the ability of citizens to utilize this technology is limited. From the problems above, The Fisip Unsoed Radio Ormawa was motivated to collaborate with the village in conducting villagers with the aim of raising tourism potential through hyperlocal communication. The method used in this program is building Rumah Reka Cipta (innovation house) which begins with socialization, brainstorming, training, and competitions with the main target is Tourism Awareness Group. This program realization is shown by basic competence in social media writing, social media analytics, citizen journalism, and content creator.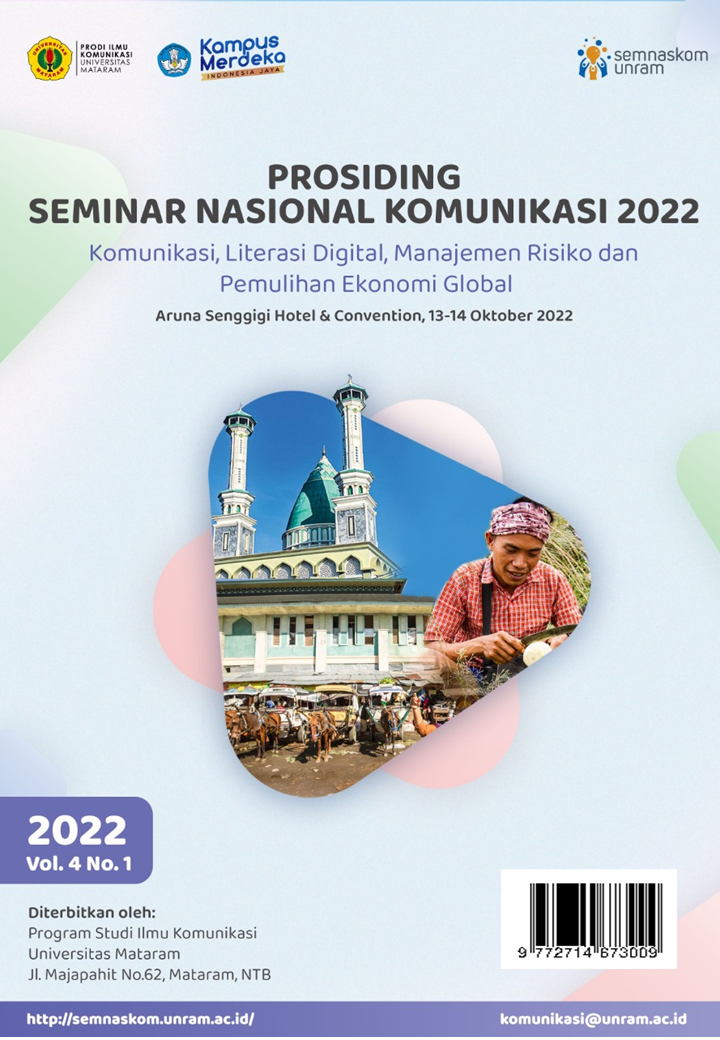 Downloads
Section
Komunikasi, Literasi Digital, Manajemen Risiko, dan Pemulihan Ekonomi Global